About Our Tough Guy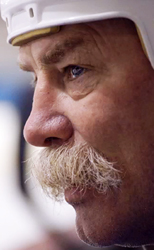 Film Summary
John Wensink's most infamous moment came on December 1, 1977. After finishing up an exchange of fists with Alex Pirus, Wensink skated over to the Minnesota bench and motioned with his hands, challenging the entire team. But no player responded. Through Wensink's own words and additional context provided by die-hard fans, family and fellow NHL players, this short will delve into the mindset of the Bruins' most legendary enforcer and the journey one takes when that life is left behind.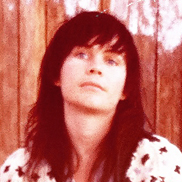 Molly Schiot
Raised in a small New Hampshire town, Molly Schiot's artistic calling led her to the prestigious Glasgow School of Art, and then on to Brown University. From there, she leaped energetically into the world of commercials, music videos and film and hasn't stopped since.
Schiot's whimsical and unique imagination stems from a background in illustration, photography and "the small things in life" -- all of which have influenced the approach she takes toward filmmaking. Approaching her work with a deep respect for the ubiquitous and the mundane, Schiot's marvelous worlds are a tour de force, telling stories that captivate and engage the viewer from start to finish.
Her creative endeavors have led to sold-out exhibitions of her paintings and drawings, music videos for the likes of The Raveonettes and Mark Ronson, and commercials for Nokia, Converse, Trident and Levi's. Schiot is also a regular contributor to Paper Magazine's "Check You Out" video series, with her hilariously kooky films, featuring notable Los Angeles personalities in pop culture, such as Malin Akerman, Devendra Banhart and the brilliant comedy duo ThunderArt (Fred Armisen and Carrie Brownstein from the critically-acclaimed IFC series, "Portlandia.")
Purchase

Buy the "30 for 30 Fifth Anniversary" box set. Available exclusively at Groupon ».