Director's Take
It's become part of our mainstream sports vernacular. The long suffering fan. It's become a bit of cliche, too...Yeah, I know LeBron saved Cleveland, and The Sox reversed the Curse, and the Cubbies might go all the way. Save it.
Try being from Houston, and dealing with our torment.
We've suffered through the 35-3 meltdown against Buffalo, we blew the 86 NLCS to the Mets, we lost JR Richard in his prime and blew another NLCS, and our favorite team, the Luv Ya Blue Oilers had the misfortune of coexisting with the Steel Curtain. But none of those losses compare to N.C. State. That was the ultimate dagger for Houston sports fans.
I was an impressionable 11-year-old die hard in 1983, and I knew, just knew, that Phi Slama Jama was gonna give Houston its first major title in any sport. And of course, like every other time in my life, it just didn't happen.
Every March for the last 30 years we get that cold reminder. We see the dunk, Jimmy V running around the court, and tears from our heroes, that was our highlight. The agony of defeat. Invariably followed by, remember Phi Slama Jama? What happened to those guys? What happened to U of H basketball?
Our objective with this film was to answer those questions, while educating the rest of the world about how awesome this team was. We were going to tell all these great stories about the three consecutive Final Fours, about Hakeem "The Dream" Olajuwon, Clyde "The Glide" Drexler, Larry "Mr. Mean" Micheaux and Guy V. Lewis That was the intent.
But once we started production, we couldn't get beyond Benny Anders. Every interview started the same way. Have you found Benny? Where's Benny? What happened to Benny? From Jim Nantz to Dick Vitale to Brent Musburger, and especially, Curry Kirkpatrick, the Benny factor became a bit of an obsession. And I got hooked, too. I wanted to know everything about this guy, and more importantly, wanted to understand why he went off the grid. In the end, I came to realize that, in a lot of ways, Benny Anders represented everything that was Phi Slama Jama. He was a perfect '80s character, he was cool, he was fun, he was entertaining, and then, just like his fraternity, he simply vanished.
Phi Slama Jama
Film Summary
They were the most popular fraternity on the campus of college basketball in the early 1980s. Led by a Nigerian soccer player named Hakeem Olajuwon and a lightly recruited hometown kid named Clyde Drexler, the University of Houston Cougars not only electrified the NCAA Final Four with three straight appearances (1982-84), but they also helped transform the game itself. In this 30 for 30 film, director Chip Rives ("Brian and The Boz") brings back the high-flying circus act under ringmaster Guy V. Lewis and spins a tale of true greatness and crushing heartbreak. But while exploring that larger narrative, Rives also focuses on the disappearance of enigmatic role player Benny Anders and the lasting brotherhood that compels teammates and 1981-82 co-captains Eric Davis and Lynden Rose to try and find him after more than two decades of mystery.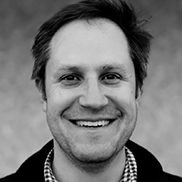 Chip Rives
Chip Rives is a five-time Emmy Award winning producer/director who got his documentary start on the Peabody-Award winning ESPN series, SportsCentury. During his time at ESPN he produced or directed films on numerous topics, including Secretariat, Lance Armstrong, Pete Rose, Willie Mays and The Four-Minute Mile.
He's also produced or directed a variety of non-sports documentaries, including Discovery Channel's "Ghosts of Bataan", and the Independent Film, "Chops".
His recent credits, with his production company, Texas Crew Productions, include 30 for 30's "Brian and the Boz", History's "Alcatraz: Search for the Truth", NBC Sports' "Ironman World Championships" and MLB Network's "The Astrodome: The Eighth Wonder of the World".
Rives lives in Austin, with his wife Reagan, and their three kids, Annie, Charlie and Lucas.
Purchase

Buy the "30 for 30 Fifth Anniversary" box set. Available exclusively at Groupon ».