About POSTERIZED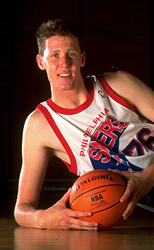 Film Summary
Former NBA center Shawn Bradley is mostly remembered for two things -- being one of the tallest players to ever play in the NBA and for being on the wrong end of a lot of great dunks. Taken second overall in the 1993 draft by the Philadelphia 76ers, Bradley is considered by many to be an NBA bust.
In POSTERIZED, Bradley shows us that there is more to life than basketball and that success cannot only be defined by what's done on a basketball court.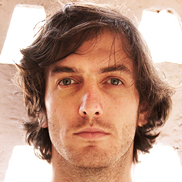 Andrew Jenks
At age 19, Andrew Jenks moved into an assisted living facility in order to capture the true essence of this often overlooked community. What started as a simple, low-budget documentary turned into an international hit. "ANDREW JENKS, ROOM 335" went on to win top prizes at a number of domestic and international film festivals. HBO released the film domestically in January 2008 to rave reviews and critical acclaim.
At 21 years old, ESPN financed Andrew's second film, "THE ZEN OF BOBBY V," which tracked Bobby Valentine, an American baseball coach who had become a national icon in Japan. The film premiered at the 2008 TriBeca Film Festival.
In 2010, Jenks created MTV's "WORLD OF JENKS," focusing on stories not normally told: from a young homeless woman to a young adult with autism. Jenks embedded into disparate lives and in the process pioneered a new style of storytelling for the millennial generation. The series launch garnered over 5 million viewers, marking MTV's highest rated series launch ever. Season 2 of "WORLD OF JENKS" expanded to hour-long episodes, as Jenks followed three subjects over the course of a year.
Jenks was the face for MTV News' coverage for the 2012 presidential election, traveling the country speaking with millennials and asking questions of presidential candidates.
More recently, Scholastic Books released Jenks' first book, "Andrew Jenks; My Adventures as a Young Filmmaker."
Purchase

Buy the "30 for 30 Fifth Anniversary" box set. Available exclusively at Groupon ».