About Robbed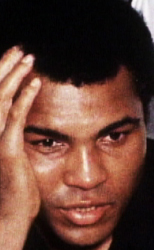 Film Summary
In 1976 Muhammad Ali and Ken Norton met inside the ring at Yankee Stadium. The conclusion of this fight would go down as one of the most controversial decisions in the sport of boxing.
But this fight, which should have been remembered for what happened inside the ring, was tainted by gang activity and theft in the wake of the NYPD strike happening just outside the stadium's doors.
This short will reveal a little known story of the chaos taking place behind the scenes, recanted by legendary boxing promoter Bob Arum.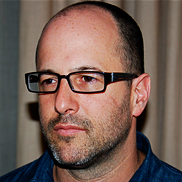 Eric Drath
Eric Drath is an Emmy award-winning director, writer, executive producer and CEO of Live Star Entertainment. Born and raised in New York City, where he graduated from Columbia University, he began his career at ABC News, CNN and Fox News Channel. He then ventured into the boxing world as a publicist and agent, representing over 40 fighters around the world.
In 2000, he created Live Star Entertainment, a full-service production company that specializes in live sports, concerts, award shows and documentaries. His documentary "Assault in the Ring" aired on HBO and received the Emmy award for Outstanding Sports Documentary in 2010. He also produced and directed "Reneé," which aired on ESPN after its premiere at the Tribeca Film Festival in 2011. Other documentaries he has produced include "No Más" about Robert Duran and Sugar Ray Leonard's boxing match in the 1980's, and "Theodore Bikel: In the Shoes of Sholom Aleichem" about Yiddish theater and culture.
Purchase

Buy the "30 for 30 Fifth Anniversary" box set. Available exclusively at Groupon ».