Seau
Film Summary
Long before Junior Seau finally hung up his NFL spikes for good, he was a legend. Seau had everything an athlete could ever want: the adoration of millions, the admiration of his peers, the love of a beautiful family, and a sense of purpose beyond the playing field. And yet, on May 2nd, 2012, at the age of 43, Seau, alone in his bedroom at his home in Oceanside, California, shot himself in the heart. He left no suicide note, offering no clear answers to why he'd take his own life. Now, Seau, a searing, revealing portrait of the Hall of Famer's life and death, seeks those answers, exploring his remarkable path out of an immigrant Samoan family to NFL stardom, and the many complications that ensued through two decades spent at the heart of a brutal and unforgiving game. Directed by Kirby Bradley, Junior Seau's tale of one of modern football's great icons, with a tragic end still reverberating through the sports world all these years later.
Director's Take
After dropping out of graduate school, I moved to San Diego where I sold encyclopedias door-to-door and pumped gas. I had a much more successful roommate who was a young sports reporter assigned to cover high school sports north of San Diego - he told me about this massive but incredibly agile Samoan basketball player from Oceanside named Junior Seau.
I promptly forgot about him, but a few years later, I noticed Junior again during his crazy breakout season playing football at USC, and by the time he was drafted by his hometown Chargers, I was a researcher on HBO's Inside the NFL series. I was drawn to him because of his passionate love of the game, his joy in playing it, and his competitive instinct. I couldn't believe he was able to keep playing past the age of 40, and I felt bad he never won a Super Bowl. And when he retired, I figured with his personality, he'd be a broadcaster, or a public speaker, or do a bunch of endorsements - Junior seemed like one of the guys who would land on his feet with no problem.
But then the year after he retired, we all heard the story of him driving off the cliff after being arrested for domestic violence. We heard whispers of erratic behavior, of money problems, of violent outbursts. Stuff that just didn't sync with the image of the Junior we thought we knew. And then in 2012, just two years after retiring, he shot himself in the heart.
I had done a lot of reporting on concussions and CTE in the NFL while I was the showrunner for the HBO show Real Sports with Bryant Gumbel. CTE is a brain disease caused by blows to the head, and at that time, researchers were finding it in the brains of more and more NFL players who had died. Seau was, by far, the most famous of these players, and I knew I had to tell his story.
I didn't set out to explain CTE, or to blame anyone for Junior's death. It's clear now that NFL players put themselves at risk, as do hockey players, boxers, soccer players and others. I feel as long as the athletes are informed of all the scientific and medical information available, it's their choice whether to participate or not. But I felt Junior's story would illustrate the human side of CTE, and how it impacts the lives of players, as well as their families and friends.
Junior Seau would have been voted the NFL player least likely to commit suicide - he just seemed to love life too much. But he did. And it's worthwhile looking at how and why his life spiraled downward.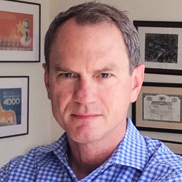 Kirby Bradley
Kirby Bradley is a New York-based director and producer of premium docu-style video content. Bradley's production company Highway 33 Media Inc. has produced the ESPN 30-for-30 documentary Seau, the story of NFL star Junior Seau, and the 8-part series Hala Madrid, an immersive look inside the Real Madrid football club.
At HBO, Bradley co-created and produced the acclaimed news magazine series Real Sports With Bryant Gumbel. The program was the first to produce sports-related stories and investigations that targeted a general audience, focusing on the human element within each narrative. Bradley also directed and/or supervised many award-winning HBO documentaries and other series as Vice President of Programming and Production.
Prior to starting Highway 33 Media Inc., Bradley launched the CNN series Unguarded With Rachel Nichols. His work has been recognized with 32 Emmy Awards, three Peabodys and two duPonts.
Bradley is a Wisconsin native, and now lives in Manhattan with his wife and two children.