Sonic Break
Film Summary
Somebody would need to be crazy to become the first human to break the sound barrier in a freefall. That somebody was Austrian daredevil Felix Baumgartner, who had set the world records for highest parachute jump from a building and the lowest BASE jump ever when he leapt from the hand of the Christ The Redeemer statue in Rio de Janeiro.
But as this suspenseful documentary directed by Stevan Riley for ESPN Films' 30 For 30 Shorts reveals, "Fearless Felix" actually had to regain his sanity to attempt the impossible: jump from a space capsule borne by a helium balloon to the frigid stratosphere 23 miles above the earth and travel at a speed of 690 mph before parachuting safely to earth.
While it was Baumgartner who asked the question, "What is it that I can do to live forever?", the answer was really provided by a NASA-scale team of flight engineers, millions of dollars in funding and five years of planning. At one point, the difficult, conflicted Baumgartner walked away-only to be talked back to the project, and talked through the ordeal by sports psychologist Michael Gervais, aka "Psych Mike."
In the moments before the fateful jump, October 14, 2012, safety controller Joe Kittenger told Baumgartner, "Good luck and God bless you." All was going according to the plan until shortly after the sonic boom, when Felix went into a dreaded flat spin that turned him into something like a whirligig falling off a maple tree-at the speed of sound. He had only a few seconds to find the right body position, and the calm, to straighten out his descent.
That ability to unite mind and body is really what Sonic Break is all about. As Gervais says, "We need people like Felix to show us what's possible, to remind us what it feels like to be alive."
Director's Take
As part of the largest Youtube audience ever recorded for a live event, I remember watching mesmerised as Felix Baumgartner plunged to earth from the edge of space. The sight of him teetering on the ledge of his balloon capsule framed by the terrifying vastness of the cosmos, was a striking visual epitome of human endeavour. My immediate impulse at the time was to ponder whether a movie crew had been brought in to film the preparatory lead up and I quietly envied the lucky director who would make the documentary feature. Sure enough Red Bull had been recording the lot and were involved in releasing two engaging long form pieces. So the story of Felix had been fully told... or had it?
Fast forward five years to 2017 and I received a phone call from producer Chris Leggett at Delirio Films who told me that ESPN were keen to make a commemorative 30-for-30 on Felix's jump. He said that they were keen to explore a more psychological treatment and asked if I would be interested. It was a definitely an exciting prospect. I've always been captivated by matters of the mind and felt that serendipity was gifting me with a chance to provide my own take on a story that had captured me so long before.
Good fortune presented itself once more when I found out that perhaps the most important aspect of the story was as yet unknown to the public and also right on brief. It turned out that "Fearless Felix" wasn't in fact fearless at all and had been paralysed with anxiety attacks throughout. Indeed he unravelled to the point of a full nervous breakdown which very nearly derailed the entire seven-year, multi-million dollar program.
The initial medical diagnosis was 'high-stress claustrophobia' supposedly brought on by Felix's extended stints inside the space suit and altitude chamber to simulate the dangers of space. However the real reasons for his fear were to prove far more complicated and only came to light through hitherto undocumented therapy sessions that Felix undertook with elite psychologist Dr. Michael Gervaise. Michael's expert dissection exposed a fascinating complex of issues involving anger, control, trust and self-doubt. Without his help Felix admits he would never have recovered to perform the jump and take his place history.
I determined to make Felix and Michael's relationship the focus of the film and craft a narrative 'anatomy of fear'. Through extensive audio-only interviews I harvested every detail of the pair's cognitive work together; so reconstructing Felix's interior world of terror and insecurity. What would emerge was a far more human portrayal of the 'superhuman' Felix than we were ever lead to understand. The tale only became more poignant as a result. As Michael explains, in the mythical mould, it is not until the hero falls and stumbles that their extraordinary deeds become understandable and relatable to ordinary beings. As we watch Felix fight his way back from the brink, his eventual jump becomes even more impressive and a powerful motivational lesson for any of us who have ever allowed fear and trepidation to get in the way of our dreams and ambitions. The true final frontier we discover is not the jumping from space, but the management of one's own mind on earth.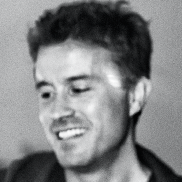 Stevan Riley
Stevan Riley is a BAFTA and Emmy nominated British director best known for his feature documentaries Listen to Me Marlon (Showtime/NBC Universal); Fire in Babylon (BBC/ESPN); Everything or Nothing (MGM/Columbia) and Blue Blood (BBC/Warner Bros).
Riley's debut short Rave Against the Machine (Channel 4) explored the underground music scene in Sarajevo during the Bosnian War. It was showcased internationally by the British Council and awarded at nine festivals. Blue Blood, his unique take on the annual Oxford v. Cambridge Varsity boxing match, was among the Top 10 best reviewed British films of 2007 earning him a nomination for Best British Newcomer from the London Critics' Circle. His next feature Fire in Babylon on the all-conquering West Indian cricket team of the 70s and 80s, collected a Grierson Award and was voted in the top 3 best sports films of all time by Guardian readers. Riley was chosen to direct the first official feature documentary for the 50th anniversary of the James Bond franchise, Everything or Nothing (MGM/Sony). Listen to Me Marlon, his poetic odyssey into the mind of actor Marlon Brando, received a BAFTA and Emmy nomination; won a Peabody Award and was shortlisted for an Academy Award. A short animation Pearl that Riley edited was nominated for the Academy Awards 2017.