Spyball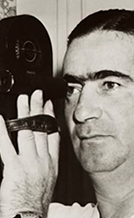 Film Summary
FDR once said to the head of his spy agency, "Give my regards to the catcher." Why would the President of the United States say that? Because "the catcher" was Moe Berg, who spent 15 seasons in the majors before taking up espionage for the government.
In "Spyball," directors Christina Burchard and Daniel Newman tell the extraordinary story of Berg, a linguist, lawyer and .243 lifetime hitter whom Casey Stengel called "the strangest man to ever play the game of baseball." Educated at Princeton and Columbia, he was friends with Babe Ruth, Albert Einstein and the Marx Brothers, but it was his loyalty to his country that truly distinguished him.
His surreptitious filming of Tokyo during a 1934 baseball tour helped prepare the Doolittle Raid bombing of that city during World War II, and the intelligence he provided at the end of that war assured FDR that the Americans were ahead of the Nazis in the race to create an atomic bomb.
Adding to the appeal of this documentary is the dramatic narration by another eccentric former player Bill "The Spaceman" Lee.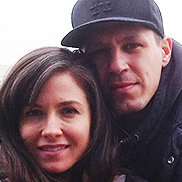 Christina Burchard and Daniel Newman
Christina Burchard is a producer, director and editor for documentary film and television. She has worked on films such as the Emmy award winning PBS documentary "Hecho A Mano: Creativity in Exile"; "Citizenfour," a film about Edward Snowden and the NSA (HBO Films); "Unraveled," the story of mega fraudster Marc Dreier (Showtime); and "Great Directors," featuring filmmakers such as David Lynch and Bernardo Bertolucci (International Venice Film Festival). She lives and works in Brooklyn, New York.
Daniel Newman is a visual artist whose work spans numerous media, including collage, video, sound, drawing and photography. His artwork has been exhibited internationally. In 2010, his book "WWW" was shortlisted for the Art Book of the Moment Award by the Gallery of York University in Toronto. He lives and works in Brooklyn, New York.
Purchase

Buy the "30 for 30 Fifth Anniversary" box set. Available exclusively at Groupon ».