About Student/Athlete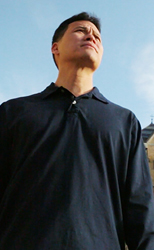 Film Summary
Reggie Ho never dreamed of playing football in college. Growing up in Hawaii and from Chinese descent, Reginald Ho always visualized himself to be a doctor like his father. He enrolled at Notre Dame pre-med and didn't think much of playing football until he decided he needed a more well-rounded life. He was the placekicker on his high school football team and decided to walk on to the Notre Dame football team.
At 5-foot-5 and 135 pounds, Reggie Ho was one of the smallest players in a major college football program and was now a sudden celebrity on and off campus. As a walk-on, Reggie Ho didn't receive any financial support for Notre Dame. He was a pure student athlete who played for the love of the game and for the love of Notre Dame. After the 1988 season, the senior walk-on walked off the field. Ho continued his pre-med degree at Notre Dame, but no longer played football. Yet he was a crucial part in Notre Dame's most recent undefeated season.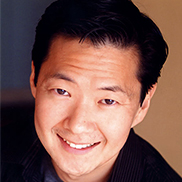 Ken Jeong
Ken Jeong, known for his scene stealing abilities, has established himself as the go-to character actor for today's hit comedies. In May of 2009, Jeong appeared as the Asian-mobster "Mr. Chow" in the sleeper-hit comedy "The Hangover."
Since his feature film debut as the doctor in "Knocked Up" in 2007, Jeong has gone on to a number of memorable roles in a series of successful comedies, including "Role Models," "King Argotron," "Pineapple Express" and "Step Brothers."
Jeong's career path started off on a different course. He earned his undergraduate degree at Duke University and went on to attain his medical degree at the University of North Carolina. Jeong completed his Internal Medicine residence in New Orleans all the while developing his comedy. In 1995, Jeong won the Big Easy Laff Off, where he was encouraged to head to Los Angeles.
Jeong began performing regularly at the Improv and Laugh Factory, and was seen on a number of television shows including "The Office," "Entourage" and "MADtv."
Jeong reprised his role of Mr. Chow in "The Hangover 2" and can also be seen as a regular on "Community."
Jeong currently resides in L.A. with his wife and twin daughters.
Purchase

Buy the "30 for 30 Fifth Anniversary" box set. Available exclusively at Groupon ».