About The 16th Man
Film Summary
Rugby has long been viewed in South Africa as a game for the white population, and the country's success in the sport has been a true source of Afrikaner pride. When the 50-year-old policies and entrenched injustices of apartheid were finally overthrown in 1994, Nelson Mandela's new government began rebuilding a nation badly in need of racial unity. So the world was watching when South Africa played host to the 1995 Rugby World Cup. Though they had only one non-white player, the South African Springboks gained supporters of all colors as they made an improbable run into the final match where they beat the heavily favored New Zealand team.
When Mandela himself marched to the center of the pitch cloaked in a Springbok jersey and shook hands with the captain of the South African team, two nations became one. Oscar winner Morgan Freeman and director Cliff Bestall will tell the emotional story of that cornerstone moment and what it meant to South Africa's healing process.
Director's Take
Nelson Mandela is a hero of mine. His personal story has inspired millions across the globe to take action and make our world a better place. While many know that Mandela was born into a pre-apartheid South Africa, survived decades of imprisonment only to emerge as the President of South Africa, not everyone knows the story behind how Mandela ultimately re-united the nation of South Africa.
I am passionate about the 1995 Rugby World Cup and its effect on South Africa as a turning point in the nation's history. We will chronicle how Mandela used rugby to heal a deeply divided nation when traditional politics failed. Put simply, sport transformed a country and undoubtedly saved lives. As Mandela said best, "Sport has the ability to change the world. It has the power to inspire, the power to unite people that little else has ... It is more powerful than governments in breaking down racial barriers."
At the conclusion of the World Cup, celebrations in the streets spoke to the start of reconciliation that many in South Africa feared would never happen. The Springboks became the country's team -- a country newly united, marching into the 21st century.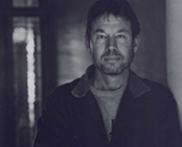 Clifford Bestall has built a wide international reputation as a director of award-winning socio-political and wild-life documentaries.
Since the late 80's, during the final phase in the struggle against apartheid, he began shooting and directing long-form documentary films on what was heppening in the country for the BBC. In 2001, BBC Worldwide distributed "Killers Don't Cry" which was screened by 84 broadcasters. It went on to win two Grierson Awards, made by the British Guild of Directors for the best documentary shown on British television.
In 1986, he had co-produced WGBH Frontline's Apartheid's People, which won a Peabody Award and directed the series The Long Walk of Nelson Rolihlahla Mandela which was nominated for an Emmy. To date he has made no less than five films about Nelson Mandela.

Produced and Directed by:
Clifford Bestall
Executive Producers:
Lori McCreary
Morgan Freeman
John Carlin
Keith Clinkscales
John Dahl
Joan Lynch
Connor Schell
Bill Simmons
John Skipper
John Walsh
Co-executive Producer:
Tracy Mercer
Producer:
Mitch Wright
Associate Producer:
Deirdre Fenton
Editor:
Paul Carruthers
Picture and Sound Editor:
Ashley Smith
Directors of Photography
Jonathan Partridge
Scott Duncan

Written by:
John Carlin
Narrated by:
Morgan Freeman
Purchase

Buy the "30 for 30 Fifth Anniversary" box set. Available exclusively at Groupon ».