About The Arnold Palmer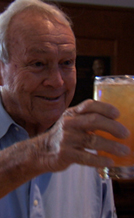 Film Summary
92 tournament wins, seven major championships, a Congressional Gold Medal, and a Presidential Medal of Freedom. These are just a few of the accomplishments that have solidified the legend of Arnold Palmer. However, for an entire generation the "Arnold Palmer" name might be more synonymous with the lemonade-and-iced tea beverage that has become a piece of Americana. Will Arnett, Peter Jacobsen, Fuzzy Zoeller, Jim Thorpe, Fred Funk, Brad Faxon are fans of both the man and drink, and lend their insight to director Bryan Gordon's exploration of the history, mystery, and industry surrounding "The Arnold Palmer."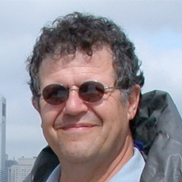 Bryan Gordon is a television and film director, writer and producer. He has been nominated three times for the Directors Guild of America Award and in 2002 received the Directors Guild award for comedy directing. Heıs been nominated for an Emmy twice -- both for his work on the HBO series Curb Your Enthusiasm, which he directed numerous episodes over its entire run. He has directed several TV series among them -- The Office, Up All Night, Weeds, The West Wing, Ally McBeal, Sports Night, Freaks and Geeks, and The Wonder Years.
He's directed numerous pilots, among them, One Tree Hill -- setting the look and design for the long-running series. Most recently, he directed and produced the TBS pilot The Wedding Band that premiers the fall of 2012.
In 2009 and 2010, he directed and produced the critically acclaimed series Party Down for the Starz Network, that starred Adam Scott, Ken Marino, Lizzy Caplan, Jane Lynch, Megan Mullally, Jennifer Coolidge, Martin Starr, and Ryan Hansen.
He started his career as a comedy writer on Fridays and as an independent filmmaker that included writing and directing the Academy Award winning short Rayıs Male Heterosexual Dance Hall and the feature film Pie in the Sky starring Anne Heche, John Goodman, and Josh Charles, as well as directing the film Career Opportunities.
He was born and raised in Dover, Del. He graduated from Dover High School and the University of Delaware where he has been honored as a member of the Universityıs Wall of Fame.
Purchase

Buy the "30 for 30 Fifth Anniversary" box set. Available exclusively at Groupon ».