About The Best That Never Was
Film Summary
In 1981, college athletic recruiting changed forever as a dozen big-time football programs sat waiting for the decision by a physically powerful and lightning-quick high school running back named Marcus Dupree.
On his way to eclipsing Herschel Walker's record for the most touchdowns in high school history, Dupree attracted recruiters from schools in every major conference to his hometown of Philadelphia, Miss.More than a decade removed from being a flashpoint in the civil-rights struggle, Philadelphia was once again thrust back into the national spotlight.
Dupree took the attention in stride, and committed to Oklahoma. What followed, though, was a forgettable college career littered with conflict, injury and oversized expectations. Eight-time Emmy Award winner Jonathan Hock examined why this star burned out so young and how he ultimately used football to redeem himself.
Director's Take
When ESPN invited me to be one of the select directors for its ambitious 30-for-30 project, I accepted without hesitation. This is a story I've been wanting to put on film for years, a story that embodies both what's right and what's wrong about sports in America, and since it plays out over the course of the last thirty years, I thought it would be perfect for this project. It's the story of Marcus Dupree, who was one of the most famously recruited high school football players of his generation. Today, Marcus is a 46-year-old part-time truck driver, struggling to get by, remembered by those who watched him as "the best that never was." The lure of fast money; the brutality of his sport; and above all, a young man's lack of understanding of what the big-time college football world demanded of him and how fast it could turn on him; all these led to Marcus's downfall as an athlete.
Philadelphia, Miss., was the site of one of the most notorious acts of terrorism during the Civil Rights Era in the 1960s: the murders of three young men helping to register black voters who had come to Philadelphia in 1964 to investigate the burning of a church that supported civil-rights activities. Marcus was born a month before the killings, and eventually would join the first class to go through integrated public schools in the state. When Marcus was establishing himself as the best high school running back in the nation, Philadelphians -- white and black -- took pride in him, and in the fully integrated team that he led. He was the town's first shared joy.
It would be naive to believe that Marcus singlehandedly gave rise to a "New South." But it would be cynical to disbelieve that he did help change the lives of the people of a small town with a horrible past. It is here that the best of sport still resides -- in its ability to tear down the isolation and separateness that permeate everyday life in America and to give people something bigger than themselves to share, a way to transcend the distinctions that otherwise keep them apart. For this experience, Marcus feels blessed beyond any measure of wealth or fame that might have come his way had things played out differently. "The Best That Never Was" is a story infused with sadness and loss. But its hero is a man who is at peace with it all.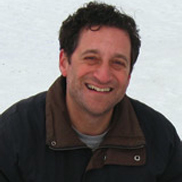 Born in New York in 1964, Jonathan Hock is an eight-time Emmy Award winning director, writer and editor. His documentary film, "Through the Fire," earned multiple Best Documentary awards at major film festivals during 2005. "Through the Fire" received national theatrical distribution in 2006, moved over 100,000 DVDs and has been seen by nearly five million viewers on ESPN. Hock created and directs the ESPN TV series "Streetball," which began its seventh season in 2008, making it the longest running sports documentary series. Other credits include "The Streak," a critically acclaimed documentary that debuted at Tribeca and on ESPN2 in 2008, and "Michael Jordan To The Max," an internationally distributed IMAX film that he wrote and edited. "MJ to the Max" grossed nearly $20 million worldwide.
Hock also directed and produced a documentary called "The Lost Son of Havana," about the lives of the legendary major league pitcher Luis Tiant and his father, himself a great pitcher who played for two decades in the Negro Leagues. When the younger Tiant returned to Cuba for the first time in 46 years, Hock "smuggled" his crew into Cuba as part of a baseball team on a goodwill tour. The film's executive producer is renowned filmmaker Bobby Farrelly.
In 1985, after graduating from the University of Pennsylvania with a degree in American history, Hock joined the NBA as a production assistant. He then spent a decade as a writer, editor, director and cameraman for NFL Films. Later, after editing two independent films on a flatbed in his apartment in Brooklyn, he opened his own production company in Manhattan, Hock Films.
Hock founded and runs The Reel People Film Project, a program of film workshops for at-risk youth in New York City. It was during one of these workshops, in 1995, that Hock met a 15-year-old student named Alastair Christopher from the Farragut housing projects in Brooklyn. Christopher is now Hock's director of photography on most projects.

Written and Directed by:
Jonathan Hock
Executive Producers:
Keith Clinkscales
John Dahl
Joan Lynch Connor Schell
Bill Simmons
John Skipper
John Walsh

Director of Photography:
Alastair Christopher
Producers:
Philip Aromando
Arunima Dhar

Associate Producer:
Alex Evans
Music:
Robert Miller
Purchase

Buy the "30 for 30 Fifth Anniversary" box set. Available exclusively at Groupon ».