About The Schedule Makers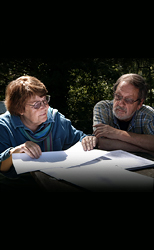 Film Summary
The season's schedule for major league baseball affects the lives and moods of millions of Americans. Each year executives and managers ridicule the logic, sportswriters and broadcasters question the sanity, and athletes and fans cast blame. Yet not many people know how it is that the MLB schedule is figured out, and even fewer have any idea what is involved. The masterminds for 25 years behind this massive logistical undertaking were Henry and Holly Stephenson. A husband and wife duo working out of an upstairs bedroom in their Staten Island home with a computer, a pencil and a great deal of cooperation. How did this mom-and-pop team ever end up with the daunting and thankless job of MLB scheduling? This is the story of how the Stephensons landed their first MLB contract and became "The Schedule Makers."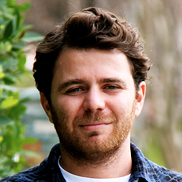 Joseph Garner
Joseph Garner spent his childhood in a suburb of Chicago with his parents and two younger brothers. When he was 14 years old, he moved with his family to the San Francisco Bay Area, and eventually found himself in Los Angeles, Calif. He recently directed the independent documentary, "Craigslist Joe," where he lived for 31 days with no money or contact with anyone he knew, traveling the U.S. solely from the goodwill of strangers found via Craigslist. He directed the upcoming documentary, "Wolfpack Only -- The Hangover Retrospective," which gives a behind-the-scenes look at the making of "The Hangover" trilogy. He enjoys directing music videos, commercials, and is currently writing a screenplay he hopes to direct.
Purchase

Buy the "30 for 30 Fifth Anniversary" box set. Available exclusively at Groupon ».