About The Billion Dollar Game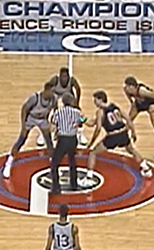 Film Summary
When the Princeton men's basketball team saw that it would have to face No. 1 seed Georgetown in the first round of the 1989 NCAA tournament, sophomore guard Jerry Doyle thought, "Why don't we just go to spring break and find some other guys to go to Providence?"
Good thing they didn't.
The Pete Carill-coached Tigers played one of the greatest games in college basketball history and relieved the mounting pressure to eliminate mid-majors from March Madness. The tournament would not be what it is today -- a billion-dollar enterprise that stops America for two weeks -- without the yesterday of March 17, 1989, and a game brought vividly back to life in this film.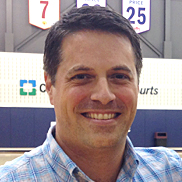 Nick Guthe
Nick has sold scripts, pitches and done re-writes for studios including Sony, MGM, Universal, WB, Imagine Entertainment and New Line Cinema. He also has written television pilots for Fox, Sony and Muse Entertainment working with producers John Davis, Michael Dinner and McG.
He wrote and directed "Mini's First Time," produced by Kevin Spacey and Dana Brunetti's Trigger Street Productions, starring Alec Baldwin, Nikki Reed, Carrie Anne Moss, Luke Wilson, Jeff Goldblum and Joel McHale.
"Mini's First Time" was an official selection of the Tribeca Film Festival and The Moscow Film Festival and the opening night film of the Solstice Film Festival, where he received the "Best New Director" award.
Nick's next film is his adaptation of the New York Times Bestselling memoir, "A Three Dog Life," later this year.
Purchase

Buy the "30 for 30 Fifth Anniversary" box set. Available exclusively at Groupon ».