About The Great Imposter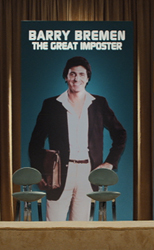 Film Summary
From 1979 to 1986, Barry Bremen, a Detroit-area novelty goods salesman, became known in the sports world as The Great Imposter. Playfully seeking the spotlight, Bremen posed as a player in the Major Leagues and NBA, PGA golfer, NFL and NHL referee, and even Dallas Cowboys cheerleader. In doing so Bremen not only became known as sports ultimate fan but also managed to live out the dreams of legions of failed high school all-stars and armchair quarterbacks across the nation. "The Great Imposter" will not only offer humorous insight into Barry's on-the-field antics, but also delve in his heart and mind. What made the man tick? What drove and motivated him to go to such lengths?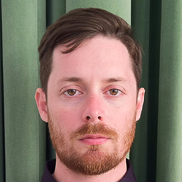 Matt Dilmore
Matt Dilmore was born in Pittsburgh, Penn. and earned a BFA from Ohio University. As a commercial director, he has helmed award-winning campaigns for clients like Red Stripe, Dish Network, Pepsi, Foot Locker, Doc Martens, and Stella Artois.
Dilmorešs music video work includes memorable clips for bands such as Black Lips, CSS, Black Moth Super Rainbow, and a cryptic album teaser for Wise Blood. His trio of holiday-themed short films have gained a cult following online.
In addition to filmmaking, Dilmore has published a limited edition book of rare and out-of-print film stills for Partners & Spade and created the internet-radio program Pussyfoot.
Dilmore and producer Brendan McFadden (co-writer and producer of Cold Weather) have been friends and collaborators since meeting in a film class in their teens.
Purchase

Buy the "30 for 30 Fifth Anniversary" box set. Available exclusively at Groupon ».