About The Great Trade Robbery: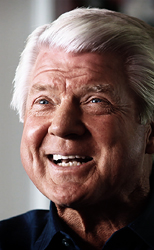 Film Summary
In 1989, one of the most notorious NFL trades was pulled off, sending Herschel Walker from Dallas to Minnesota. The Vikings destroyed what appeared to be a budding dynasty by selling the farm for Walker.
Dallas restored its place as America's Team, became the team of the 1990's and won three Super Bowls.
Most people consider it to be the worst trade ever made. Except for Jimmy Johnson. He'd say it's the best.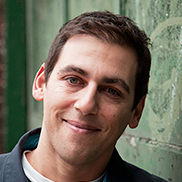 Stuart Zicherman
Stuart Zicherman is a New York based filmmaker who is a writer and co-executive producer of FX's acclaimed series "The Americans." He has written or re-written feature scripts for Sony, Dreamworks, New Line, Fox, Universal and Warner Brothers. His most recent project is the upcoming Disney feature "Magic Camp," a movie he wrote with Steve Martin.
Zicherman made his directorial debut at the 2013 Sundance Film Festival with "A.C.O.D." It stands for Adult Children of Divorce and stars Adam Scott, Richard Jenkins, Catherine O'Hara, Amy Poelher, Jane Lynch, Mary Elizabeth Winstead, Clark Duke and Jessica Alba.
Purchase

Buy the "30 for 30 Fifth Anniversary" box set. Available exclusively at Groupon ».