About The High Five: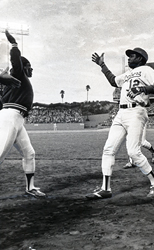 Film Summary
This short will explore the origins and nuances of the high five, bringing to life the unique legacy of the gesture and the story of one of its unsung originators. The filmmakers will tell the story of Glenn Burke and his origins as a baseball prodigy, his time in the majors and spontaneous "invention" of the gesture. Using this moment, the story then pivots to chronicle the simultaneous spread of the high five as both celebratory and political gesture alongside the professional and personal decline of Glenn Burke.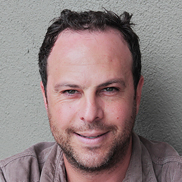 Michael Jacobs
Michael Jacobs is an award winning filmmaker based in the Bay Area. His 2007 feature documentary "Audience of One" won jury awards at SXSW, Silverdocs and was screened at the prestigious New Directors/New Films showcase before going on to theatrical release and a premiere on Sundance Channel. In 2009, Jacobs created the web series "American Dreamers" for Sony Pictures Television where it received a Webby Award in nonfiction.
A graduate of the University of Vermont, Jacobs began his career working for the action sports production company Warren Miller Films. Jacobs currently directs and produces both commercial and film projects through Strike Anywhere, a production company he co-founded in 2009.
Purchase

Buy the "30 for 30 Fifth Anniversary" box set. Available exclusively at Groupon ».