About The Opposition
Film Summary
In the wake of the 1973 military coup in Chile, American-backed dictator Augusto Pinochet transformed Santiago's National Stadium into a concentration camp where political opponents were tortured and assassinated. Only months later, that same stadium was scheduled to host a decisive World Cup qualifier between Chile and the Soviet Union. Despite protests, FIFA's own investigation, and the Soviet's eventual boycott, the Chilean team still played the game as planned, qualifying for the 1974 World Cup on a goal scored against no one.
Director's Take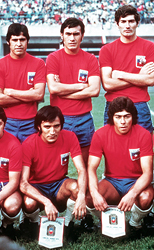 We first heard about the Chile-Soviet qualifier from November of '73 in David Goldblatt's excellent book, "The Ball is Round: A Global History of Soccer." But we didn't think there would be enough archival material to support a documentary. Then we searched YouTube and realized we were very wrong. The clip from that final game is haunting, and the more we explored what happened in that stadium, the more haunting it became. It's incredibly telling that the military government in Chile allowed so much of that episode to be filmed. In fact, it's a testament to the paranoia of the time. In the name of fighting communism, and spurred on by a U.S. government more concerned with American business interests than human rights, General Pinochet's government was able to justify doing terrible things to innocent people. For us, that collision of politics and soccer proved irresistible.
When you grow up a soccer player in America, you're aware that you're a part of something global. Your first sporting heroes aren't Americans. They're Brazilians and Argentines, Germans and Italians. Your favorite teams are from cities you've never been to. Manchester. Munich. Milan. And when you start traveling as a young adult, you realize the utility of being fluent in the sport. As trite as it sounds, soccer is a language spoken by everyone, from taxi drivers to heads of state. And it's helped us connect with people all over the world. Chile is a part of that now. We have the deepest respect for the players and prisoners that we spent time with at the National Stadium. Their story is a dark chapter in the sport's proud history, but an important one to remember on the eve of the World Cup.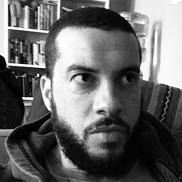 Ezra Edelman
Ezra Edelman is an award-winning documentary filmmaker. He has produced and directed three films for HBO, the most recent of which was "The Curious Case of Curt Flood."
In 2009, Edelman produced and directed, "Magic and Bird: A Courtship of Rivals," which received a Peabody Award and was nominated for three Emmys. He produced and directed, "Brooklyn Dodgers: The Ghosts of Flatbush," which won two Emmy Awards in 2007.
He also co-produced the critically-acclaimed documentary, "Cutie and The Boxer," which was nominated for an Academy Award in 2013.
Before beginning work in documentaries, Edelman spent seven years as a producer on the long-running news magazine show, "Real Sports with Bryant Gumbel."
A native of Washington D.C., Edelman graduated from Yale University and currently lives in Brooklyn.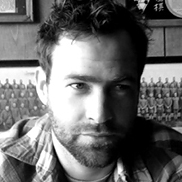 Jeffrey Plunkett
Jeffrey Plunkett is a producer and director who has worked with MTV, ESPN, HBO, CNBC, Discovery International, Al Jazeera and Current TV. Most recently, he directed "Borderland," a four-part series for Al Jazeera America about the realities of illegal immigration.
He's also posed as a soccer agent in Ghana and France to understand the illegal trade in young African players, embedded with the far-right English Defense League to illustrate Europe's growing fear of Islam, and was thrown out of a tobacco industry conference in Jakarta while detailing Big Tobacco's aggressive push into the developing world. Plunkett is a co-founder of the Los Angeles-based production company Muck Media. Back in the day, he was also captain of the Princeton University soccer team.
Purchase

Buy the "30 for 30 Fifth Anniversary" box set. Available exclusively at Groupon ».