About The Prince of Pennsylvania
Film Summary
Back in the 1980s, the road to the Olympics was long and hard for an amateur wrestler. But then along came John du Pont, an eccentric heir to the family fortune with a passion for wrestling. His 800-acre Foxcatcher Farm outside Philadelphia became the hub of the sport, with state-of-the-art training facilities, free accommodations, generous stipends and the support of America's best freestyle wrestlers, brothers Mark and Dave Schultz. It all seemed too good to be true -- and tragically it was, with a savage ending. Featuring fresh testimonials and never-before-seen footage, "The Prince of Pennsylvania" is the story of a paradise lost to the madness of its creator, a man who had the means to buy anything except for the one thing he truly wanted.
Director's Take
It was Jan. 26, 1996. I was 14 years old when the news broke about the terrible thing that had happened on John du Pont's estate, Foxcatcher Farm. This wasn't far from my hometown in Pennsylvania so it was big local news. And even though I didn't know who John du Pont or Dave and Mark Schultz were then, I remember being strangely affected by the story. Something about it spoke to me in ways I didn't really understand at the time, and it would often come back to me over the years.
Then in the summer of 2014 I saw an early teaser trailer for Bennett Miller's film "Foxcatcher," and I got really excited. This little Philadelphia story that had been haunting me for years had made it to the big screen. And so I started looking into the film and reading anything that I could on it and on the story surrounding it. Then I began speaking with the many different people from Foxcatcher Farm's history about their experiences. During the course of this research I learned that this wasn't a little Philadelphia story at all, but a complex saga that spanned years with many layers and incredible characters who wanted to share their stories. It was rich territory for a documentary and ESPN felt the same way.
While making this film I had the opportunity to learn a lot about Mark and Dave Schultz. I learned that not only are they two of the greatest wrestlers that America has ever seen but also that their deep passion and love for the sport of wrestling was met with many challenges along the way to the top. They faced the immense physical challenges of wrestling as they struggled financially to reach their potential in a sport that offered little to no funding. But then along came John du Pont, an eccentric millionaire who offered to give them everything they needed in order to realize their dreams. But what they and no one else knew was that du Pont would become their biggest challenge yet.
John du Pont was a strange man who did some terrible things. He hurt a lot of people. But during my research, I was surprised to discover there were many who remember him as a good-hearted but deeply troubled person. This made it a difficult story to tell because it's hard to humanize a killer. But it was important that du Pont wasn't treated as a two-dimensional monster in order to understand the depth of the tragedy that occurred on Jan. 26, 1996, in Newtown Square, Pennsylvania. Dave Schultz brought out the best in John du Pont, but, unfortunately, also the worst.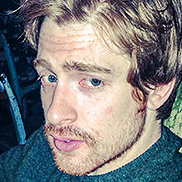 Jesse Vile
Jesse Vile is an award-winning documentary film director and producer who specializes in telling heartfelt, larger-than-life stories.
In 2012, Jesse produced and directed his debut feature, "Jason Becker: Not Dead Yet," a theatrically released documentary on the rise and dramatic fall of legendary guitar player Jason Becker and his 23-year battle with Lou Gehrig's disease. It won multiple awards at major film festivals and was a New York Times critics' pick upon its theatrical release.
Jesse has been nominated for the Charles E. Guggenheim Emerging Artist award and a Grierson award for Best Newcomer. "The Prince of Pennsylvania" is his follow up film and his first film for ESPN.
Jesse began his career as the producer of London's Raindance Film Festival and now works as a freelance documentary director and producer. Originally from the Philadelphia area, he resides in London.
Purchase

Buy the "30 for 30 Fifth Anniversary" box set. Available exclusively at Groupon ».