Thicker Than Water
Film Summary
No diver had ever won two gold medals in consecutive Olympics, so the pressure on Greg Louganis before the 2008 Games in Seoul was immense. And that was before he found out that he was HIV positive, before he knew he would have to take AZT around the clock, and before he realized he needed to keep his condition a secret. In this moving documentary directed by Jennifer Arnold, Louganis and his coach, Ron O'Brien, open up about those excruciating days, and the leaps of faith that they both took to make history.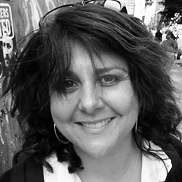 Jennifer Arnold
Jennifer Arnold is an Emmy-nominated and award-winning writer, director, and producer working in documentary and narrative formats. Her films tackle varied subjects, from non-monogamy, to poverty, to "Glee" fans, to sport in the Cold War and have premiered at prestigious festivals around the world, including four separate appearances at Sundance.
Arnold has served on juries for Outfest and the Sundance Documentary Film Program and has been an advisor at the Sundance labs in Utah and CNEX workshops in Asia. Her credits include acclaimed feature documentaries "A Small Act" (HBO), "The Diplomat" (ESPN) and "Tig" (Sundance 2015). She also directed the documentary portion of "Glee: The 3D Concert Movie" (Fox), "American Mullet" (Palm Pictures), the narrative short "Maid of Honor" (HBO), "where the Girls Are" (produced by Ethan Coen), and several online series for Geek & Sundry amongst others. Jennifer participated in IFC's Film Week as well as Film Independent's Directors Lab with narrative scripts.
Arnold attended UCLA's Graduate Film School and studied African History as an undergrad at UC Berkeley, University of Nairobi and UCLA. Her home base is Los Angeles, California, where she lives with her wife, the esteemed cinematographer Patti Lee.
Purchase

Buy the "30 for 30 Fifth Anniversary" box set. Available exclusively at Groupon ».