Director's Take
Everyone loves a good 'What if?' story. We get to marvel at the potential, the promise of things to come. Sometimes these stories are more fun than getting a chance to see things play out because more often than not, that potential is never fulfilled. 'What if?' also gives us a chance to second-guess decisions and question how we would have done it. That is what "This Magic Moment" is about.
The film starts in the NBA of the late '80s and early '90s as expansion is taking hold in the league. The NBA during this era was dominated by powerhouse veteran dynasties -- Celtics, Lakers, Pistons -- and most of all, Michael Jordan and the Chicago Bulls. Then the young Orlando Magic franchise defied the odds of the NBA Draft Lottery by getting the No. 1 overall picks in consecutive drafts: in 1992 they picked the can't-miss center, Shaquille O'Neal; and in 1993 they acquired a little-known guard, Penny Hardaway. Within five years of launching the franchise, the Magic had two dynamic stars to build a championship team around.
Previously, teams had to pay their dues before they could threaten to win NBA titles. But the Magic, led by Shaq and Penny, fast-tracked that process including a trip to the 1995 NBA Finals. With youth and talent in place, the Magic were assumed they would become a dynasty. The story of the Shaq-and-Penny Magic was playing out like a fairy tale. All they were missing was the fairy tale ending. The only problem is that the fairy tale ending never became reality.
This Magic Moment
Film Summary
They were a fairy tale team in a fairy tale setting, with a cast of larger-than-life characters and a Cinderella plot line that featured magical ping-pong balls and a talking puppet. For four years in the mid-1990s, the Orlando Magic were one of the most captivating shows in the NBA, both on the court and off.
Directed by Gentry Kirby and Erin Leyden, "This Magic Moment" relives those heady days when Shaquille O'Neal and Penny Hardaway ruled not only pro basketball, but popular culture as well. The two stars deliver delightful but brutally honest testimony, and so do the executives, coaches, teammates, observers and opponents who were there for the stardust and poof! -- the breaking of the spell. Laced with archival footage (voicing Hardaway's alter ego, Little Penny in his Nike commercials, was little-known comedian Chris Rock), This Magic Moment is not only a trip down memory lane, but also a cautionary fable about what might have been. In the words of Nick Anderson, one of the most compelling figures in the tale, "There are short stories and long stories, and ours was a short ride." Short, yes, but also rich and telling and endlessly entertaining.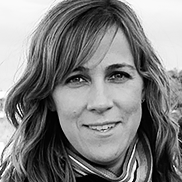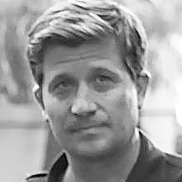 Erin Leyden and Gentry Kirby
Erin Leyden is a senior producer for ESPN Films. With the department since 2008, she has produced more than a dozen documentaries for the award-winning 30 For 30 series, working on films including "The Band That Wouldn't Die", "Into the Wind", and "You Don't Know Bo". Leyden directed "The 99ers" for ESPN Films' "Nine for IX" series, and co-directed "Abby Head On", a portrait of soccer icon Abby Wambach, for SEC Storied. She is also a co-creator and senior producer of Becoming, a documentary series that tells the stories of how today's top athletes -- including LeBron James, Alex Morgan and Henrik Lundqvist -- became great.
Since joining ESPN Films as a producer in 2014, Gentry Kirby has produced documentaries for the SEC Storied and 30 For 30 series including "Fantastic Lies" and "The U: Part 2". Kirby co-created Disney XD's Becoming series as well as producing two of its episodes on Lebron James and Henrik Lundqvist. Before joining ESPN Films, he co-directed "Abby Head On" for SEC Storied and produced for a variety of networks including HBO, History Channel and Showtime.
Purchase

Buy the "30 for 30 Fifth Anniversary" box set. Available exclusively at Groupon ».