About Tim Richmond: To the Limit
Film Summary
Natural. Rock star. Outsider. In the 1980s, race car driver Tim Richmond lived his life the way he raced cars -- wide open. Born into a wealthy family, Richmond was the antithesis of the Southern, blue-collar, dirt-track racers who dominated NASCAR. He also was a flamboyant showman who basked in the attention of the media and fans -- especially the attention of female admirers.
Nevertheless, it was Richmond's on-track performances that ended up drawing comparisons to racing legends. And in 1986, when he won seven NASCAR races and finished third in the Winston Cup series points race, some believed he was on the verge of stardom. But soon his freewheeling lifestyle caught up to him. He unexpectedly withdrew from the NASCAR racing circuit, reportedly suffering from double pneumonia. In reality, the diagnosis was much more dire: He had AIDS. Richmond returned to the track in 1987, but he was gone from the sport by the next year as his health deteriorated. He spent his final days as a recluse, dying on Aug.13, 1989, at the age of 34. Emmy Award-winning filmmaker Rory Karpf will examine the life and tragic death of one of NASCAR's shooting stars.
Director's Take
I learned about Tim Richmond five years ago when I was doing research for a NASCAR documentary. Scrolling though footage, Richmond looked different than other drivers from the 1980s; a cross between Magnum P.I. and Sonny Crockett. He spoke differently too; he was brash, articulate and flamboyant. He seemed more rock star than racer. Who was this guy and why had I never heard of him? Thus began my fascination with Tim Richmond.
Tim raced without any fear or boundaries. He lived at one speed -- fast. It's what led to his success and, ultimately, to his demise. His life would be taken by a disease that defined the hard-partying 1980s. At the end of 1986, Tim discovered he had AIDs. Instead of going public, he was shrouded in secrecy. He changed the sport forever, and yet outside of racing, many like myself, had never heard of him.
I met Tim's sister, Sandy, in 2006. It took years of convincing, but she finally agreed to participate in a film that tells her brother's story. She said she just wants it to tell the truth -- a film about the REAL Tim. But who was the real Tim? He was complex, a man with many layers: brother, friend, son, competitor, racer, actor, lover, victim, and denier. To some he was a hero, to others he was anything but. There's no doubt that Tim Richmond was a captivating individual, in and out of a race car.
I am grateful that ESPN and NASCAR Media Group have given me the opportunity to tell the story of one of NASCAR's greatest characters, who suffered one of life's most tragic ends. .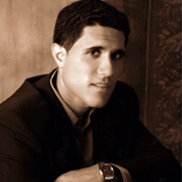 As a documentary filmmaker, Rory Karpf specializes in directing racing related films that tell emotional and compelling stories.
In 2007, Karpf directed the critically acclaimed theatrical release "Dale" based on the life of legendary racer Dale Earnhardt and narrated by Academy Award winning actor Paul Newman. Sports Illustrated said, "The film 'Dale' is terrific. It delivers such an intimate look at the driver that it feels as if we've all been invited out to the Earnhardt ranch to watch some home movies. 'Dale' covers it all and it is an enjoyable and enlightening ride."
In 2009, Karpf directed "Together: The Hendrick Motorsports Story," about NASCAR's most successful organization and the tragedy that took the lives of ten team members in 2004. The film is narrated by Academy Award nominee Tom Cruise. ESPN said, "The film is impeccably done, the definitive movie about one man's soaring highs and devastating lows." USA Today called the film, "Emotionally raw ... it gets to the heart of its subject."
Rory Karpf began his career at NFL Films, where he worked as a director, producer, writer and editor. He has won two Sports Emmy awards as a producer from the National Academy of Television Arts and Sciences and has been nominated seven times. He lives in Charlotte, North Carolina, with his wife, Lauren, and two sons, Cooper and Tyler.

Produced and Directed by:
Rory Karpf
Executive Producers:
Jay Abraham
Jim Jorden
Keith Clinkscales
John Dahl
Joan Lynch
Connor Schell
Bill Simmons
John Skipper
John Walsh
Producer:
Arunima Dhar
Senior Creative Director:
Jeff Hillegass
Director of Photography:
Al Francesco
Original Music by:
John Loeffler
David Wolfert
Purchase

Buy the "30 for 30 Fifth Anniversary" box set. Available exclusively at Groupon ».