About Tose: The Movie
Film Summary
The late Leonard Tose was a genius and a fool, a saint and a sinner, a larger-than-life character worthy of a motion picture. In fact, veteran producer and director Mike Tollin tried to sell Hollywood on a biopic about the former Philadelphia Eagles owner. Foiled in that attempt, Tollin has directed and narrated this amusing and touching tribute to the man who got the Eagles to their first Super Bowl. Produced in conjunction with NFL Films, Tose is the story of a man who had it all and then lost most of it. But he remains, in the eyes of his former quarterback Ron Jaworski, "the best owner in football."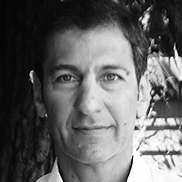 Mike Tollin
Mike Tollin has produced and directed more than a dozen feature films, several award-winning documentaries, and hundreds of hours of television. His films include "Wild Hogs," "Coach Carter," "Varsity Blues," "Radio," "Dreamer," "Hardball," "Summer Catch," and "Big Fat Liar," along with the Tollin-directed documentary "Hank Aaron: Chasing The Dream," which won a Peabody Award and was nominated for an Academy Award. Tollin directed and produced several other award-winning documentaries, including "Hardwood Dreams," "Iverson," "Kareem: Minority of One," and "Who Killed The USFL," one of the original films for the "30 For 30" series, for which he was a consulting producer.
In television, Tollin has produced several long-running series including "Smallville," "Arli$$," "One Tree Hill," "All That," "Kenan & Kel," and "What I Like About You." He is currently producing a feature film called "The Bleeder," starring Liev Schreiber and Naomi Watts in the story of the boxer who inspired "Rocky".
Tollin is a founding board member of Children Now, Common Sense Media, and the Chasing The Dream Foundation. He is also the Founder of PACE ("Philanthropy And Community Engagement"), a group that identifies and devotes resources to kids-based charities.
Purchase

Buy the "30 for 30 Fifth Anniversary" box set. Available exclusively at Groupon ».