Unhittable: Sidd Finch and the Tibetan fastball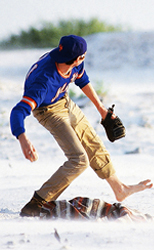 Film Summary
The Amazin' Mets became even more so in the spring of 1985 when Sports Illustrated profiled their latest phenom: Sidd Finch, a Harvard dropout who spoke 10 languages, played the French horn, wore one hiking boot-and threw 168 mph.
It was an elaborate hoax, of course, dreamed up by the late, great George Plimpton for the magazine's April 1 issue, but SI and the Mets had some people believing that fiction was truth.
Director Peter Sillen revisits with the people who made it all possible, including the gangly, bespectacled Joe Berton, the man who truly brought Sidd to life.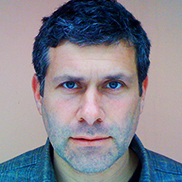 Peter Sillen
Peter Sillen is a New York-based filmmaker. His cinematic portraits of people and places follow a narrative documentary style informed by his early love of still photography, with attention to detail and unique sensitivity to his subjects.
In 2011 Sillen teamed up with his long time producing partner, Brendan Doyle, to start C41 Media.
"I Am Secretly an Important Man," a feature length documentary on Seattle writer Steven Jesse Bernstein, premiered at New York's Museum of Modern Art in 2010. The film captures Bernstein's angry, surprisingly fresh, lyrical writings which deal with sensitive souls, drifters and drug addicts, people alienated by a society that refuses to understand them.
"Benjamin Smoke," a portrait of the lead singer of the underground Atlanta band Smoke, premiered at the 2000 Berlin International Film Festival. The feature-length documentary collaboration with Jem Cohen, was nominated for an IFP Independent Spirit Award as well as a Distinguished Achievement Award from the International Documentary Association.
Sillen's documentary "Speed Racer: Welcome to the World of Vic Chesnutt" premiered at the Sundance Film Festival in 1994. It was nominated for the International Documentary Association Award and screened in festivals throughout the world, and aired extensively on the Sundance Channel and PBS.
Recently, Sillen photographed Sam Green's feature length live documentary, "The Measure of All Things." The project premiered at The 2014 Sundance Film Festival.
Purchase

Buy the "30 for 30 Fifth Anniversary" box set. Available exclusively at Groupon ».