The Amazing Adventures of Wally and the Worm
Film Summary
With four weeks to go in the 1996-97 NBA season, and an opportunity for the Chicago Bulls to win their fifth title in seven years, power forward Dennis Rodman hurt his knee. So coach Phil Jackson assigned a young assistant trainer, Wally BlasÚ, to oversee his rehab in Orange County, Calif. In this delightful film, director Colin Hanks uses both animation and first-person confessions to relive their wild 10 days together: the trips to Dallas, Hollywood, San Diego and Sacramento; the brushes with Prince, Richard Petty and Rodney Dangerfield; the girls, the drinks, the fast cars, the limos and the choppers. Not only did Wally and the Worm came out of the adventure alive, but they also became close friends. Oh, and thanks to Rodman, the Bulls did win that fifth championship.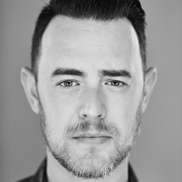 Colin Hanks
Colin Hanks is a Golden Globe and Emmy« Award nominated actor, director and founding partner at Company Name with producing partner Sean Stuart.
Colin can currently be seen staring in the hit CBS comedy "Life in Pieces." In 2015, Hanks starred in FX's critically claimed mini-series "Fargo" and received individual nominations for the Emmy, Critics Choice, and Golden Globe Awards for his work on the series. Colin made several memorable guest appearances on the popular crime series "NCIS," "Dexter" and the multi-award winning series, "Mad Men." Additional Film Credits include "Elvis & Nixon," "Parkland," "The Guilt Trip," "The House Bunny," the thriller "Untraceable," "The Great Buck Howard" and Universal's "King Kong," directed by Peter Jackson.
In addition to acting, Colin has segued behind the camera. With producing partner Sean Stuart, through their Company Name banner, Colin directed the new feature documentary, "Eagles of Death Metal: Nos Amis (Our Friends)," which will premiere on HBO in February 2017. Colin's first documentary, "All Things Must Pass," about the rise and fall of Tower Records, premiered at the 2015 SXSW Film Festival, opened in theaters last fall and received rave reviews. Colin has also directed and executive produced doc shorts for ESPN's 30 for 30 series as well as the SIGNALS series for the website FiveThirtyEight.
Purchase

Buy the "30 for 30 Fifth Anniversary" box set. Available exclusively at Groupon ».