About Without Bias
Film Summary
More than two decades after his tragic cocaine overdose, the late Len Bias still leaves more questions than answers. When Bias dropped dead two days after the 1986 NBA Draft, he forever altered our perception of casual drug use and became the tipping point of America's drug crisis in the mid-80's.
Future generations continue to face the harsh punishment of drug policies that were influenced by the public outcry after his heartbreaking death. Instead of becoming an NBA star, he became a one-man deterrent, the athlete who reminded everyone just how dangerous drug use can be.
Amazingly, questions still linger about his death nearly a quarter-century later. How good could he have been in the pro ranks? Has he become underrated or overrated as the years pass? How could a University of Maryland superstar and Boston Celtics lottery pick be derailed by a cocaine binge? Was Bias a one-time user as we were led to believe, or was there a pattern of recreational use that led to his fatal last night? Did he fall in with the wrong crowd?
In the most ambitious, comprehensive and uncompromising account of Bias' life and death ever captured on film, up-and-coming director Kirk Fraser utilizes dozens of interviews with Bias' closest teammates, friends and family in an effort to determine exactly what happened on that fateful night. Maybe it wasn't as much of a fluke as we thought.
Director's Take
The opportunity to give Len a voice after all these years was a dream come true. I have always been reminded of the grief and sorrow that sent shockwaves throughout my neighborhood following his death. Everyone had their own personal take of what they thought happened that fateful night in the University of Maryland dorm room. I wanted to be the person to tell his story. It was personal. I hoped to give others closure after more than two decades.
"Without Bias" is a celebration of Len's life and legacy. But more importantly, this documentary is a symbol of sorts. A sounding bell on issues that ring, not only from the basketball courts of universities but to the federal and state courts around the country. Len Bias is a cautionary tale.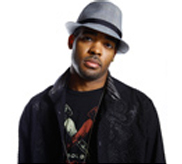 Award-winning director, screenwriter and producer Kirk Fraser is a gifted storyteller and rising talent. President of Washington, DC based May 3rd Films, he independently released his first documentary "The Life of Rayful Edmond" to high acclaim in 2005. Hailed as a cult classic, the success and creative marketing behind the film landed him on the cover of The Washington Post.
In 2006, Fraser teamed up with Hip-Hop starlet Lil' Kim and Tracey Edmonds (Edmonds Entertainment) to develop the Black Entertainment Television (BET) reality series; "Lil' Kim: Countdown to Lockdown." The series debut garnered the network's highest ratings. Coming off the heels of the shows success, Fraser turned his attention to a venture between Dallas Mavericks' owner Mark Cuban and NBA star Jerry Stackhouse to produce "Against All Odds" (2006) for the Fox Sports Network. Other television credits include directing and producing episodes for BET's television series "Amercian Ganster" (2007) and creating Party Boyz (2009) for TVOne, an hour special in honor of President Obama's inauguration. In June of 2009, "Len Bias" (aka "Without Bias") won the coveted Grand Jury Prize for Best Documentary at the 13th Annual American Black Film Festival.

Directed by:
Kirk Fraser
Written by:
Kirk Fraser
Executive Producers:
Willie McDaniel
Kirk Fraser
Gregory Stewart
Keith Clinkscales
John Dahl
Joan Lynch Connor Schell
Bill Simmons
John Skipper
John Walsh
Producers:
Erin Leyden
Sammy Steward

Associate Producers:
Kali McIver
Sam Bardley
Purchase

Buy the "30 for 30 Fifth Anniversary" box set. Available exclusively at Groupon ».