English Premier League Scores
Saturday Fixtures
Live: UFC Fight Night Prelims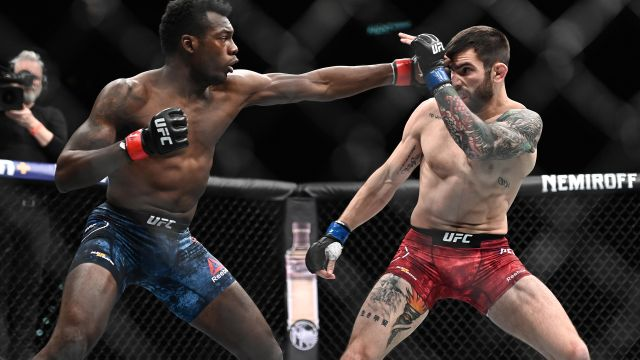 Customize ESPN
On This Date: Feb. 23, 1985
Former Indiana coach Bob Knight threw a chair versus Purdue and was ejected for it on February 23, 1985.
ESPN

In 2007, NBA ref Tim Donaghy pleaded guilty to betting on games he officiated. But it was never proved that he fixed them -- until now. Our two-year investigation reveals how he did it, whom he did it with and the millions that flowed from the conspiracy.
Jude Buffum

Tecmo Bowl, a 515-foot home run, an All-Star Game, 'Bo Knows,' a 92-yard run. Go inside the year it all came together.
Kent Smith/NBAE via Getty Images

In 1995, Charlotte icon Muggsy Bogues had a busted knee, a broken marriage and a brother addicted to drugs. Bogues couldn't fix the knee or save his marriage, but he could help his brother. So he did -- and changed both their lives forever.
ESPN Illustration

ESPN+ is now streaming exclusive live UFC events, weigh-ins and more, Ariel and the Bad Guy, Dana White's Contender Series and other exclusive MMA content.

It's not too late to play!