LeBron's block leads to his game winner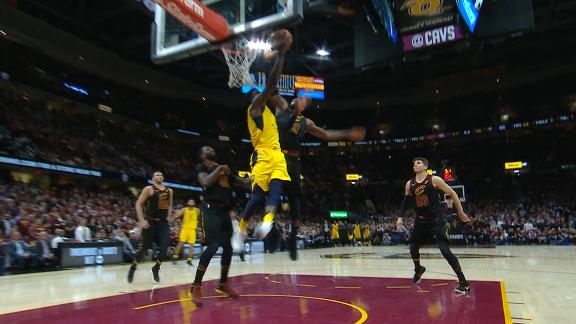 LeBron's game winner from all the angles
LeBron delivers with heroics
LeBron told teammates 'just give me the ball'
Cavs take series lead after LeBron's clutch shot
LeBron on final shot: 'Felt like I was a kid all over again'
McMillan on LeBron's shot: 'He made a hell of a shot'
Cavs locker room reacts to LeBron's shot
Lue on LeBron's game-winner: 'It looked perfect'
LeBron's clutch shot eerily similar to MJ's over Ehlo
LeBron is no stranger to playoff magic
Wilbon says Pacers blew their chance in Game 5
Stephen A.: Westbrook was 'a man possessed'
Stephen A. Smith is in awe of Russell Westbrook's performance in Game 5 to keep Oklahoma City alive.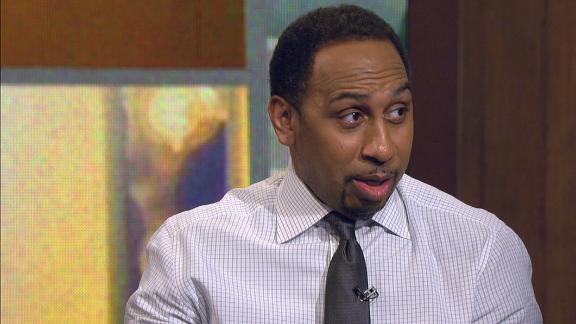 Stephen A.: Josh Allen was 'incredibly apologetic'
Customize ESPN
Rafa Alvarez

From setting the mood to celebrating a win, these are the players responsible for keeping their teams on beat.
College hoops: Way-Too-Early Top 25
Gavin Baker/Icon Sportswire/Getty Images

The deadline for early entrants to declare for the NBA draft has passed, so it's time to re-evaluate the early top 25 for 2018-19. With so many players testing the waters yet not signing with an agent, it's more art than science.
ESPN Illustration

Think you can pick out the best quarterback using only his college stats? Prove it. Then see how each QB compares to a 2018 draft prospect.
Melina Vastola-USA TODAY Sports

The Heisman winner's future in the league won't just depend on whether he's ready, it'll depend on whether the NFL is.