NFL Draft
Rounds 2 and 3: 7pm ET, ESPN/ABC
Stanley Cup Playoffs
Previewing Friday's action
Top draft reactions
Rex celebrates calling Jones to Giants pick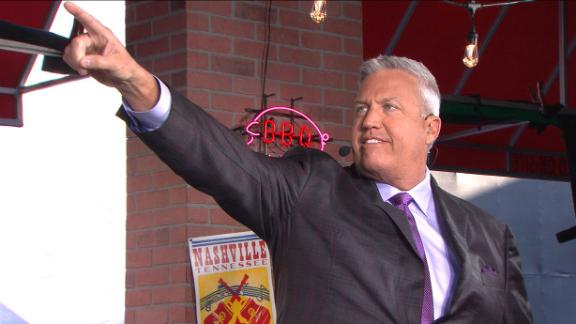 Max vents on Giants' pick: Jones is a 'Day 2 guy'
Max Kellerman pops off on the Giants picking Daniel Jones at No. 6 in the draft, saying he shouldn't have even been picked in the first round.
Clark: Raiders' taking Ferrell with No. 4 pick 'mind-boggling'
On The Clock crew goes nuts after Giants' Daniel Jones pick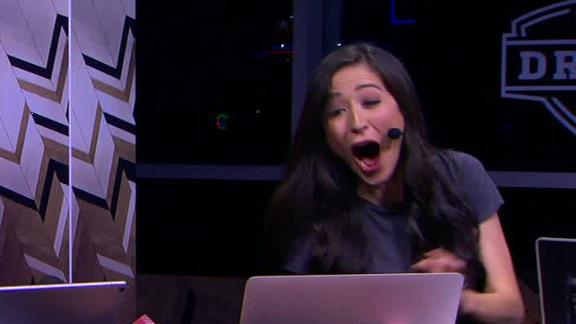 Dwayne Haskins after being drafted 15th: 'League done messed up'
Customize ESPN
On This Date: April 26, 1989
On April 26, 1989, Kevin Mitchell overruns a ball hit by Ozzie Smith and reaches back to make a bare-handed catch in a last-ditch effort.
Wildest 90 minutes in NFL draft history
AP Photo/Judi Bottoni

Trades, busts, deception, future Hall of Famers and a prayer about going to the Bengals -- the 1999 NFL draft had a little bit of everything. And that was just the first seven picks.
'I guarantee you I will be the MVP'
Robin Alam/Icon Sportswire

Khalen Saunders didn't have a single FBS scholarship offer out of high school. Now, he's about to cap a whirlwind three months of personal and professional joy as an NFL draft pick.
Josh Hedges/Zuffa LLC/Getty Images

ESPN+ is now streaming exclusive live UFC events, weigh-ins and more, Ariel and the Bad Guy, Dana White's Contender Series and other exclusive MMA content.
AP Photo/Chris O'Meara

Check out MLB's marquee matchup of the day on ESPN+