Pats take back-and-forth battle with Chiefs
Patrick Mahomes threw four TD passes in the second half, but Tom Brady and Rob Gronkowski set up the Patriots to win on a field goal at the buzzer.
Gronk's big play sets up winning field goal
Brady dives for 4-yard TD run
Hill racks up 3 TDs, 142 receiving yards
Tyreek Hill breaks loose for three touchdown catches against the Patriots.
Devin McCourty says Pats gave great effort to stop Chiefs
Devin McCourty speaks on Patrick Mahomes, the Chiefs' offense and how the Pats were able to pull off a win on Sunday night.
Edelman: Mahomes is 'playing lights out'
Julian Edelman is excited for Patrick Mahomes as he sees a bright future for the young quarterback.
Brady says Pats haven't seen 'their best'
Tom Brady praises Patrick Mahomes and Tyreek Hill, then reflects on Sunday's game that came down to the wire.
Mahomes tosses 4 TDs in loss to Pats
After a tough opening 30 minutes, Patrick Mahomes throws four touchdowns in the second half as Kansas City falls short to New England.
Mahomes: Chiefs 'need to find ways to win' tight games
Patrick Mahomes has faith in Kansas City to put away close games moving forward.
Betts scores from first without ball being put in play
Bradley's 3-run double takes lucky hop off the wall
Betts: We have to continue this play in Houston
Mookie Betts discusses the Red Sox coming back after an early deficit and how David Price and Rick Porcello battled on the mound.
Bradley says 'it feels good' to come up big in playoffs
Jackie Bradley Jr. breaks down his bases-clearing double in Game 2 and David Price's outing.
Perez explains why Bradley Jr. is better than his stats
Eduardo Perez and Tim Kurkjian discuss the difference Jackie Bradley Jr. made in Game 2 and why he's better than what his stats say.
Price: This isn't about me, it's about the team
David Price explains postgame that it isn't about his getting a postseason win. It's about the Red Sox trying to win a World Series.
Hinch believes Cole's performance got stronger throughout outing
A.J. Hinch started up the bullpen early, but gained confidence in Garrit Cole as the game progressed.
Cora: Sale should be fine and join us in Houston
Alex Cora talks about Chris Sale going to the hospital and whether he will be available in Houston.
Red Sox bullpen was good enough in Game 2
Eduardo Perez breaks down Boston's Game 2 victory against Houston to even up the ALCS.
Roethlisberger connects with Brown for game-winning TD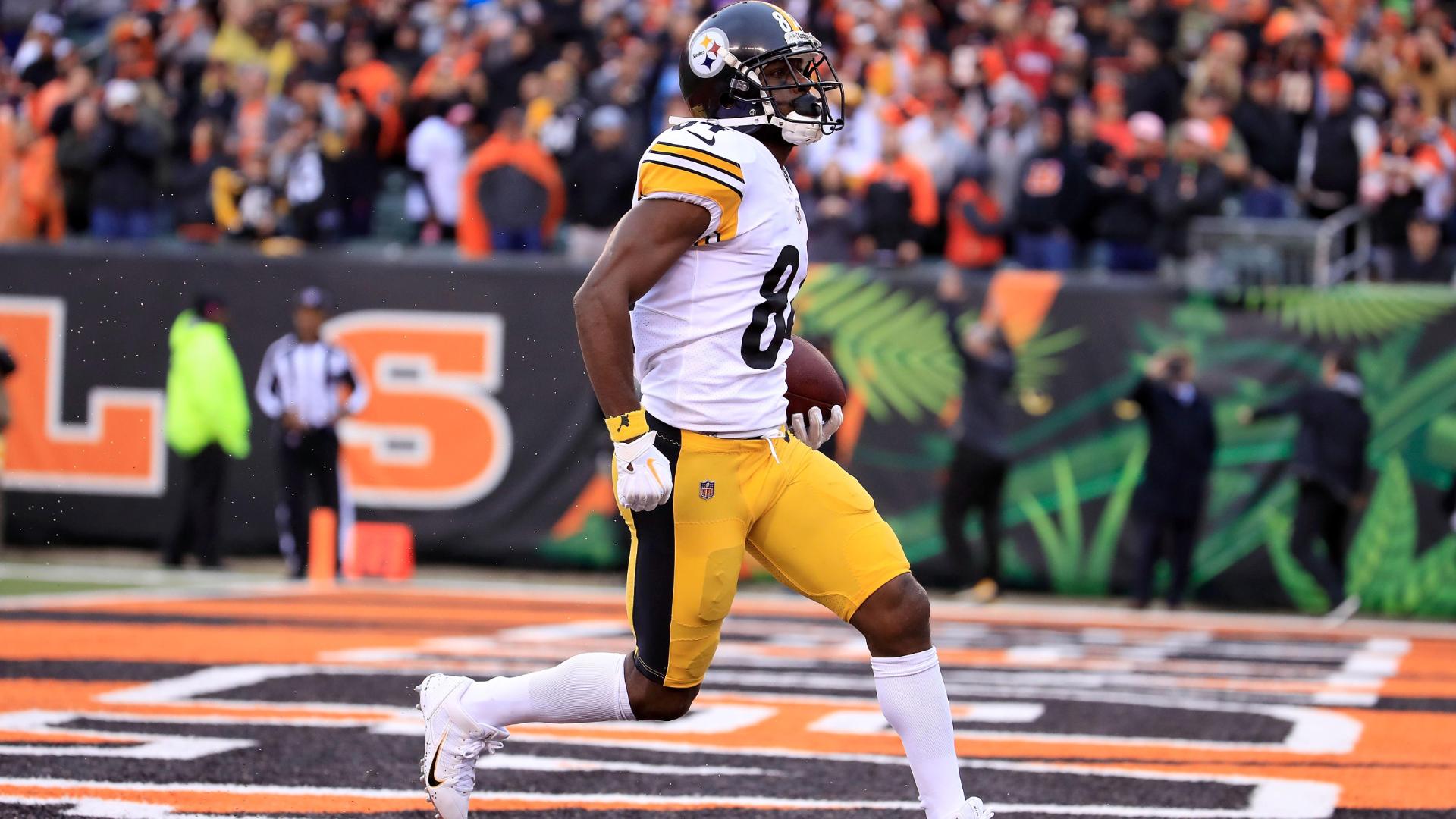 Ravens break franchise record with 11 sacks vs. Titans
The Ravens' defense records 11 sacks against the Titans, setting a franchise record in a 21-0 win.
Triple-covered Williams snatches unreal 45-yard TD
Philip Rivers heaves a deep a shot to a triple-covered Tyrell Williams, who leaps and snatches the ball from two Browns' defenders for a 45-yard touchdown.
Joseph comes up with game-winning pick-six for Texans
Johnathan Joseph secures the interception and returns it 28 yards for the game-winning touchdown.
Wild multiple-lateral final play almost wins it for Bucs
The Buccaneers' final play consisted of a series of laterals deep in Atlanta territory, but the ball goes out of bounds at the 5-yard line.
You got Mossed: Funchess snags incredible TD catch over Dunbar
Fantasy Football
Usain Bolt
Customize ESPN

Sign up for FREE!
On This Date: Oct. 15, 1988
On Oct. 15, 1988, Kirk Gibson hit a pinch-hit, walk-off home run for the Dodgers in Game 1 of the World Series despite being injured.
Ranking your NBA team's 2018-2019 drama
Eric Heintz

Is there any Stranger Thing than what the Lakers did this summer? Is there anyone Leftover in Cleveland? Did we just turn all 30 NBA teams into TV dramas? Yes ... yes, we did.
The NFL's best secondaries
AP Photo/Paul Sancya

Earl Thomas' season-ending injury means the final member of the Legion has likely played his last snap for Seattle.
ESPN Illustration

The Brewers just made the playoffs, but rooting for them has historically been an ordeal. Where do they, and every other franchise, rate in misery?