Dolphins and Patriots both shocked by final play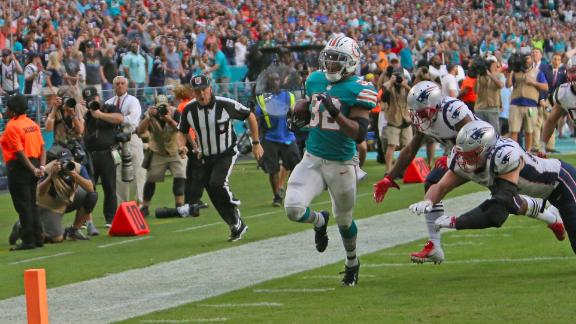 Dolphins stun Pats with miracle last-second TD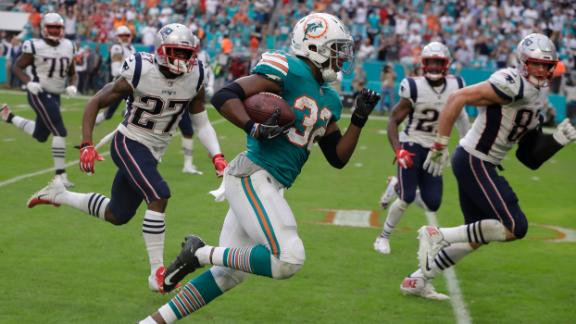 Gronkowski says loss will test Pats' character
Rob Gronkowski says he's learned a lot after the Dolphins' double lateral, game-winning TD, adding that he's "never been a part of anything like that."
Saturday breaks down Miami's game-winning TD
Jeff Saturday telestrates what the Dolphins did right and the Patriots did wrong on Miami's game-winning touchdown.
Miami Miracle ruins Brady's record-breaking day
Miami's unimaginable game-winning touchdown spoils Tom Brady dethroning Peyton Manning as the NFL all-time leader in passing touchdowns.
Dolphins claim their spot in crazy-finish history
From the Saints' "River City Relay" to Antonio Brown's game-winning touchdown that wasn't, Kenyan Drake's game winner is sure to go down in history.
Drake on scoring miraculous TD: 'I still don't believe it'
Kenyan Drake says the game-winning touchdown is something the Dolphins practice all the time, but is still in awe that he made it to the end zone.
Brady: Shouldn't have let it come down to desperation play
Tom Brady says the Patriots left "a lot more points on the board offensively" but knows "that's football."
Gase says walk-off TD went exactly as planned
Adam Gase says situational plays, like the game-winning touchdown, have been rehearsed during practice and they "executed that one, for sure."
Tannehill on game-winning TD: 'I can't even believe it'
Ryan Tannehill says the Dolphins had a "1% chance of making that happen" but their fight "speaks to this team and how we never quit."
Cooper's third TD catch gives Cowboys OT win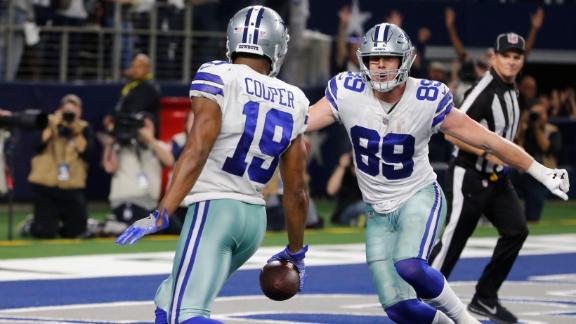 Bears' D overwhelms Goff, Rams
Chicago's defense stymies Jared Goff and the Rams in primetime, coming up with 4 interceptions and a safety to fuel their upset win at Soldier Field.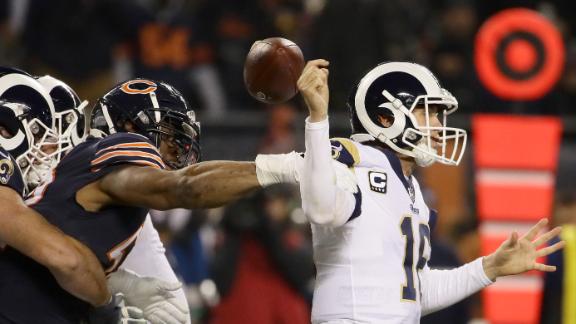 Barkley goes untouched on 78-yard TD run
Boswell slips on potential game-tying FG attempt
Chris Boswell lines up for a potential game-tying field goal, but as he goes to kick the ball, he slips as the Raiders win.
Fitzgerald eclipses Rice for most catches with one team
Larry Fitzgerald's 1,282nd career catch surpasses NFL Hall of Famer Jerry Rice for the most receptions with a single team in NFL history.
NBA Power Rankings
Warriors on the rise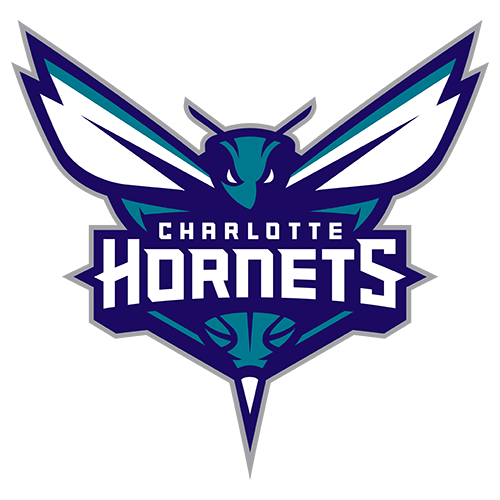 Rim-Rattling Slam
NBA
Kemba sets up Bridges for thunderous dunk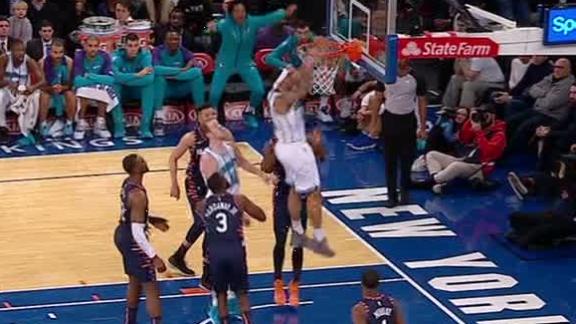 Who else made the cut?
Murray and Williams lead the team
Customize ESPN
Best players in the world
Ryan Inzana

Our experts have voted on the best 100 players and managers in men's soccer for 2018. Here's the list.
Andrew Hancock for ESPN

Dallas Cowboys pass-rusher Randy Gregory bottomed out a year ago and sought help for depression, drugs and other issues. Today, he is playing football again, fighting to stay clean and help his team to the playoffs. It's December, and there's hope.
Kelley L. Cox/USA TODAY Sports

We polled the ESPN Forecast panel of experts for their votes on what's next for KD.