LeBron: 'Humbling' to be mentioned with the greats
LeBron James reacts to setting another all-time playoff record and what it means to be in the same category with the greats of the NBA.
Korver jokes: 'I'm going to be hurting tomorrow'
Kyle Korver says that he's going to do "whatever it takes" to help the Cavaliers reach the Finals, including diving for the ball.
Horford: Can't take LeBron 'for granted'
Al Horford admits that most have come to expect LeBron James' impressive stat sheet, but that doesn't mean they can't work harder to "contain him."
Lue in awe of Korver, especially at age 37
Ty Lue praises Kyle Korver for being so versatile on the court and after confusing his age, jokes "we playing him too many minutes."
Arenado throws tantrum after striking out
Nolan Arenado swings and misses on a fastball down the middle and proceeds to slam his bat in frustration in the dugout.
19-year-old Soto crushes first career home run
Young Nationals prospect Juan Soto earns his first career hit, mashing a 3-run home run to the opposite field in the second inning.
Dyson makes improbable catch at the wall
Both Jarrod Dyson and David Peralta speed to the wall to catch Travis Shaw's high-flying hit but the pair collide as Dyson makes the catch.
Harper goes yard for NL-leading 14th homer
Bryce Harper lets it fly to left field and over the wall for his 14th home run of the season.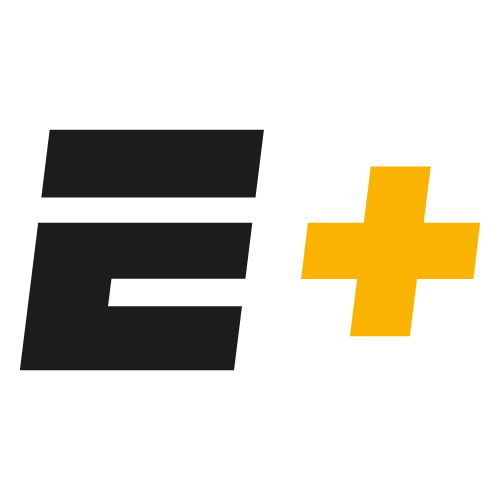 Tuesday's Featured E+ Game
Jalen can't handle Jay Williams' take
Jalen Rose has to walk away from the set after Williams says James would dominate Jordan in a one-on-one game.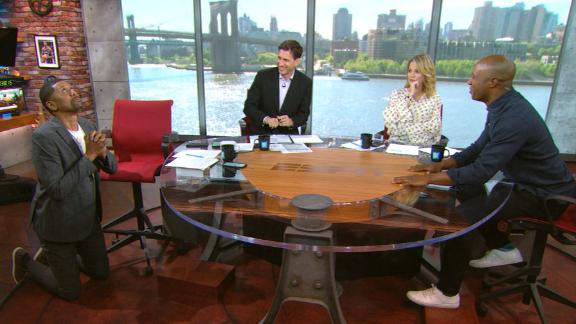 Stephen A. goes off on Pippen's MJ-LeBron comparison
Stephen A. Smith doesn't understand Scottie Pippen defending LeBron James by saying he plays in a different era than Michael Jordan.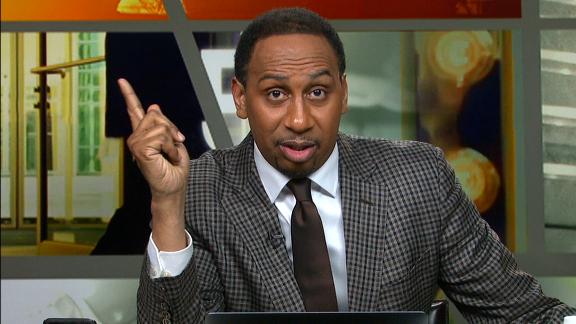 Customize ESPN
On This Date: May 22, 1988
On May 22, 1988, Larry Bird led the Celtics past Dominique Wilkins and the Hawks to win Game 7 of the Eastern Conference semifinals.
Calderon's rumored wealth
Abbie Parr/Getty Images

An internet mix-up led to Jose Calderon briefly showing up on Google with a net worth of $2.2 billion, leading to endless jokes in Cleveland.
Jeff Hanisch/USA TODAY Sports

Aaron Rodgers had an early campaign for 2017 MVP cut short. Is he a favorite for this year's award? Our Insiders make their picks and dig into more.
Lionel Messi is the quietest superstar
Erik Madigan Heck for ESPN

Lionel Messi only seems like the least interesting man in the world. Listen closely and his silence speaks louder than most athletes' shouts.