More Must-See Moments
Cooper's third TD catch gives Cowboys OT win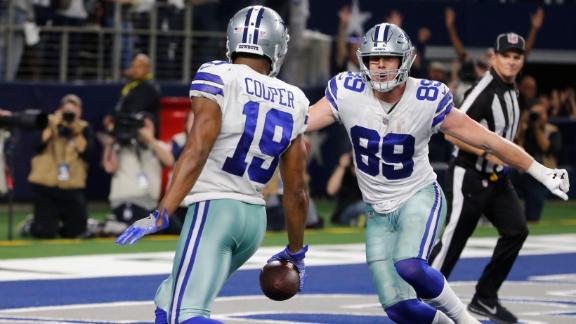 Barkley goes untouched on 78-yard TD run
Mahomes throws miraculous pass to Hill
On a 4th-and-9, Patrick Mahomes scrambles and finds Tyreek Hill with a miraculous pass to get the first down.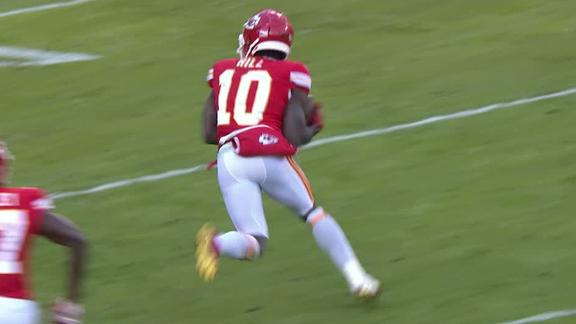 Boswell slips on potential game-tying FG attempt
Chris Boswell lines up for a potential game-tying field goal, but as he goes to kick the ball, he slips as the Raiders win.
Fitzgerald eclipses Rice for most catches with one team
Larry Fitzgerald's 1,282nd career catch surpasses NFL Hall of Famer Jerry Rice for the most receptions with a single team in NFL history.
Customize ESPN
On This Date: Dec. 9, 1977
On this date in 1977, a scuffle broke out during the Lakers-Rockets game. When Kermit Washington was hit, he reacted by punching Rudy Tomjanovich in the face.
Best players in the world
Ryan Inzana

Our experts have voted on the best 100 players and managers in men's soccer for 2018. Here's the list.
Andrew Hancock for ESPN

Dallas Cowboys pass-rusher Randy Gregory bottomed out a year ago and sought help for depression, drugs and other issues. Today, he is playing football again, fighting to stay clean and help his team to the playoffs. It's December, and there's hope.
Kelley L. Cox/USA TODAY Sports

We polled the ESPN Forecast panel of experts for their votes on what's next for KD.