TNT gets first win at Meralco's expense
Playing with an all-Filipino lineup, the TNT KaTropa outlasted the Meralco Bolts, 92-90 for their first win of the conference.
NLEX rolls past NorthPort
The NLEX Road Warriors rolled past the NorthPort Batang Pier, 123-107, for their second straight win.

Top Headlines
philippines basketball
Gilas Pilipinas vs. China
Clarkson focused on podium finish
For Jordan Clarkson, winning a medal in the 2018 Asian Games is a 'career achievement.'
Men's team preps for China
The Philippine men's basketball team is leaning on their scouting and defense when they play China this Tuesday.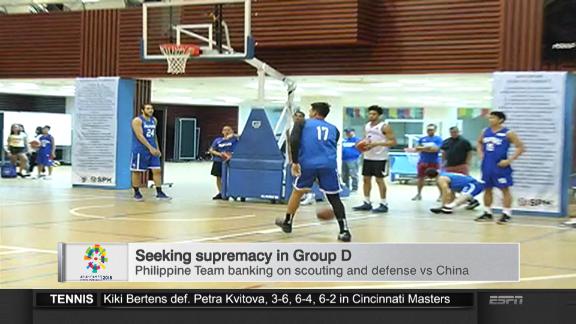 2018 asian games
Pinoy athletes in Day 1 of Asian Games
The Philippines had an eventful first day at the 2018 Asian Games, with the men's and women's poomsae teams bagging the country's first two bronze medals.
Philippines suffers straight-sets loss to Thailand
The Philippine women's volleyball team marked their return to the Asian Games after 36 years with a straight-sets loss to international powerhouse Thailand.
Vargas attends 37th OCA Assembly
POC president Ricky Vargas attended the 37th Olympic Council of Asia Assembly.

sportscenter highlights
SC TOP 5
Dawn Macandili's pancake save and Alyssa Valdez's hard hit, Olu Ashaolu's monster jam and more on this week's SC Top 5.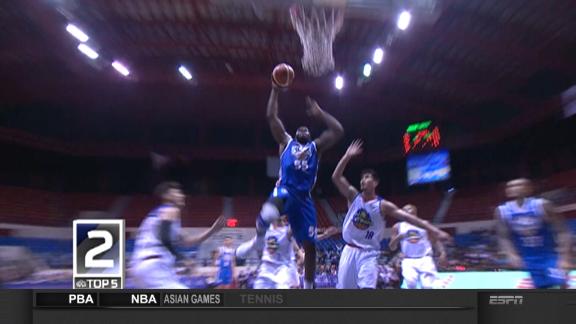 2018 asian games
Opening Ceremony Highlights
Host nation Indonesia put on a dazzling show in the 2018 Asian Games opening ceremonies Saturday night.
Philippines' 2018 Asian Games entrance
The Philippine delegation makes its way to the 2018 Asian Games, with men's basketball player Jordan Clarkson carrying the flag.
Another Palicte making waves
Philippine boxing team member James Palicte, brother of super flyweight contender Aston Palicte will look to pave his own way in the 2018 Asian Games.
Asian Games
Men's Basketball
Bayanihan in Jakarta
The Philippine men's basketball team got in a two-hour practice before the Asian Games opening ceremony, thanks to Pinoy teachers in Jakarta.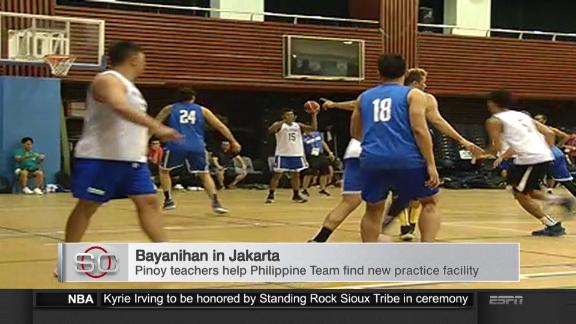 PH basketball team on social media
The Philippine men's basketball team continues to document their Asian Games journey on social media.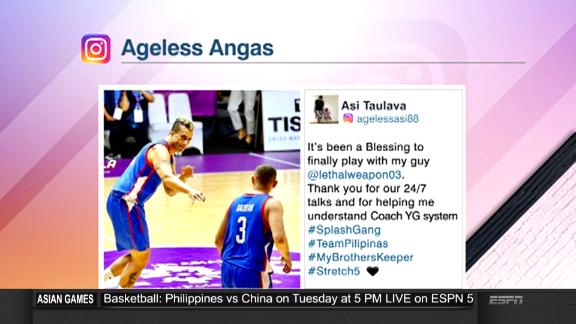 Jordan Clarkson fitting in well
Jordan Clarkson has only trained with the Philippine team twice, but coach Yeng Guiao has seen a lot to like.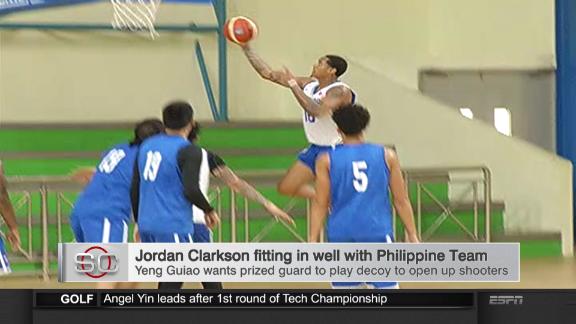 Jordan Clarkson tries varieties of barongs
Jordan Clarkson will try on six barongs for the Asian Games opening ceremonies.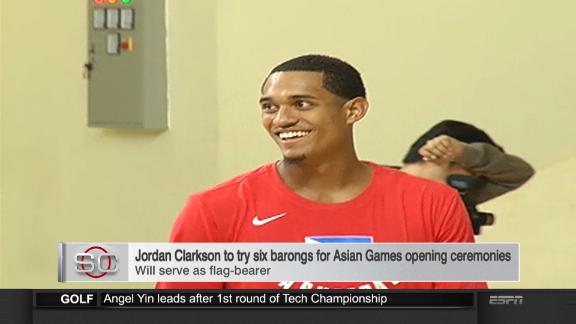 Jordan Clarkson arrives, practices with team
Jordan Clarkson practiced just hours after his arrival in Jakarta, Indonesia.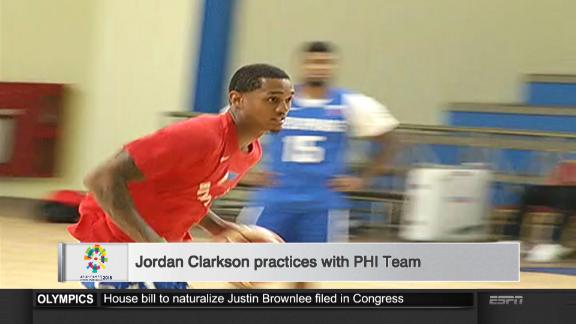 Clarkson arrives in Indonesia
Jordan Clarkson arrived in Indonesia in time to watch the Philippines' 96-59 win over Kazakhstan.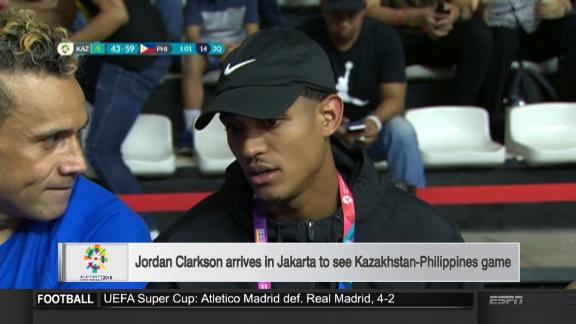 Guiao relieved after win against Kazakhstan
The victory against Kazakhstan is a good start for Yeng Guiao and the Philippines men's basketball team.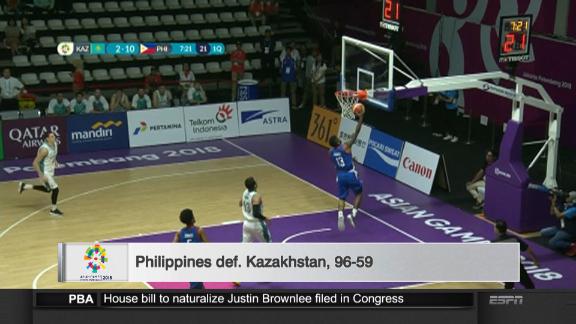 Philippines dominates Kazakhstan
The Philippines men's basketball team opens the Asian Games by dominating Kazakhstan, 96-59.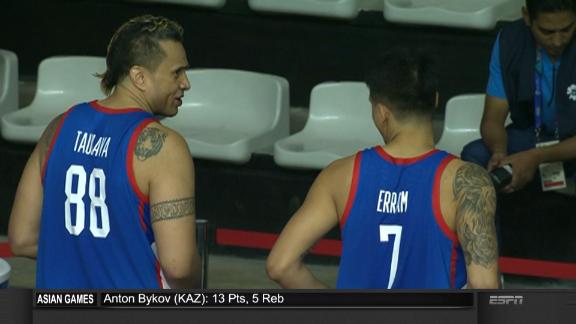 Jordan Clarkson arrives and social media erupts
The Philippines men's basketball team and fans in Jakarta took to social media to welcome Jordan Clarkson.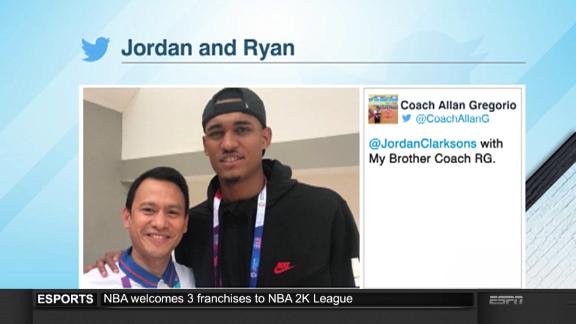 Burley: The goals will come for Ronaldo at Juventus
FC's Craig Burley compliments Juventus' depth and Cristiano Ronaldo's link-up play despite not scoring in his Serie A debut.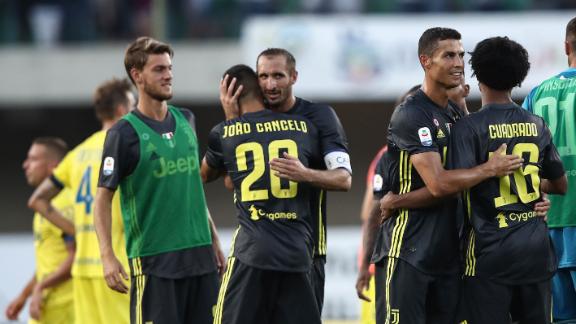 Watch Serie A on ESPN
Watch Cristiano Ronaldo and the stars of Serie A all season long, with every match from the Italian top flight available on ESPN and ESPN+.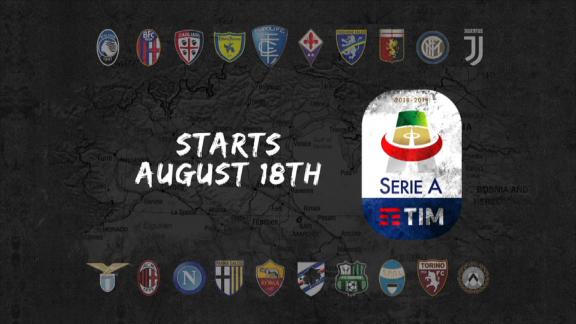 Horncastle: Juventus have a superiority complex
FC's James Horncastle discusses whether or not Cristiano Ronaldo's first game at Juventus lived up to all the hype.
Cristiano Ronaldo Juventus debut vs. Chievo
Cristiano Ronaldo didn't score but still provided highlights in his Juventus debut vs. Chievo in a 3-2 victory.
Is there a siege mentality to shut down Ronaldo & Juventus?
The FC guys delve into the theory Serie A clubs are out to prove they can do what other leagues could not; slow down Cristiano Ronaldo.
Chievo 2-3 Juventus: Ronaldo's debut a dramatic win
Juventus trailed early in the second half of Cristiano Ronaldo's Serie A debut, but the Bianconeri fought back to earn a late win at Chievo Verona.
Ronaldo denied a scoring debut for Juventus
The Cristiano Ronaldo era at Juventus begins with a dramatic last-gasp winner from Federico Bernardeschi.
Bernardeschi's dramatic late winner for Juventus
Italian Serie A: Federico Bernardeschi (90'+3) Chievo 2-3 Juventus
Juventus levels on own goal
Leonardo Bonucci thought he got credit for the game-tying goal vs. Chievo in the 75th minute but it was deemed an own goal.
Giaccherini's penalty kick puts Chievo in front
Italian Serie A: Emanuele Giaccherini (56') Chievo 2-1 Juventus
governors' cup
opening day
Road Warriors cruise to opening win
The NLEX Road Warriors cruised past the TNT KaTropa, 103-90, to win their first game in the 2018 PBA Governor's Cup.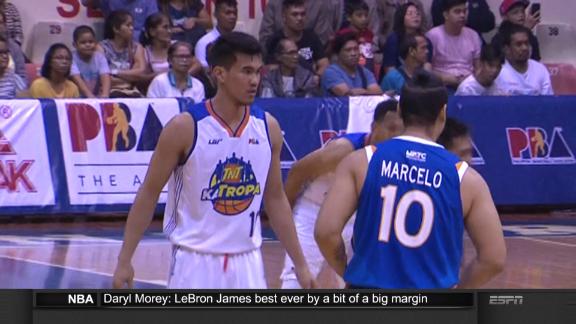 Meralco outlasts Columbian in overtime
The Meralco Bolts outlast the Columbian Dyip 109-106 to open the 2018 PBA Governor's Cup.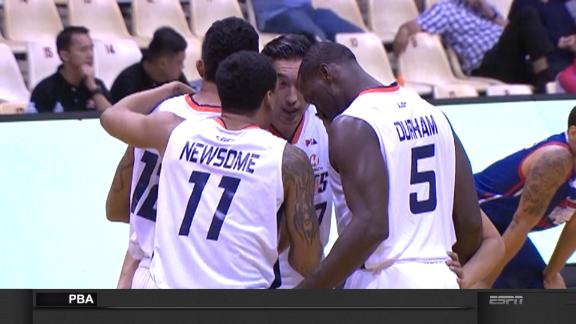 Meet the Governors' Cup imports
The 2018 PBA Governors' Cup reinforcements are a good mixture of new faces and returnees.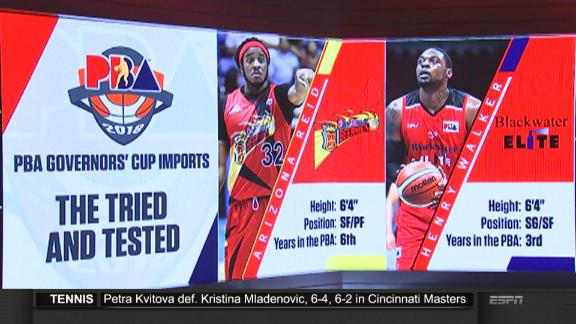 Photo by Anthony WALLACE / AFP

Get the 2018 Asian Games dates, news coverage, and results.
Facebook

The 1998 Centennial Team was the last national squad who bagged a medal in the Asian Games basketball competition.
Customise ESPN