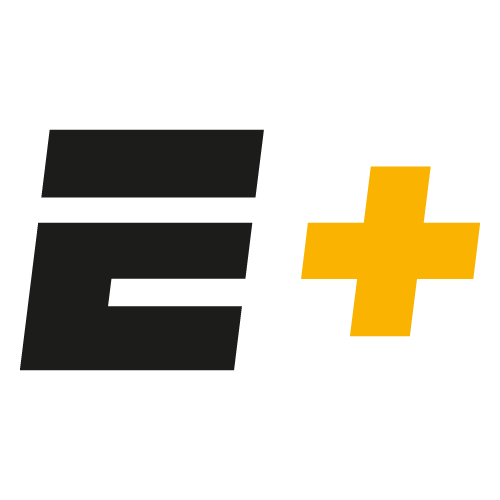 Series Featuring LeBron
Episode 5 now available
Behind every NBA decision LeBron James makes is his agent and longtime friend, Rich Paul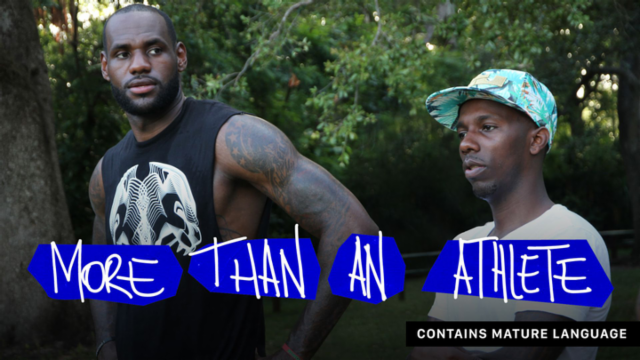 Saints hang on in wild fourth quarter to top Panthers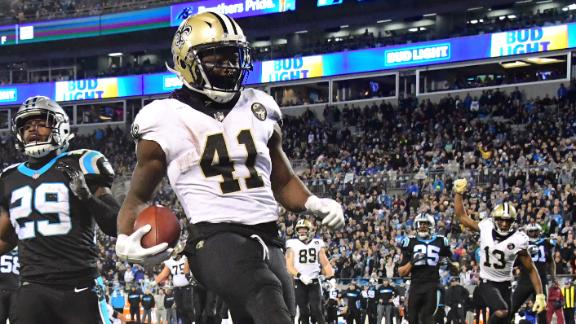 Kamara speeds past defenders for the TD
Alvin Kamara takes the handoff and races past multiple defenders for the touchdown.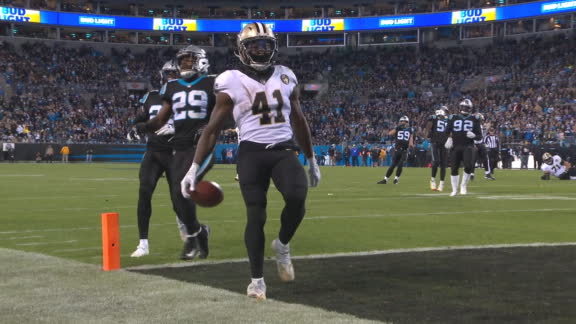 Brees looks to clean up 'little mistakes'
Drew Brees says the Saints need to clean up the small mistakes if they want to reach the level they want to be at.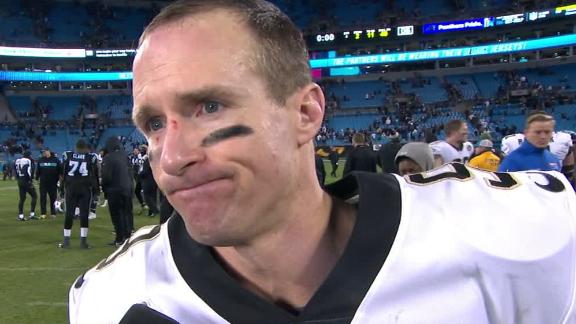 Newton's pass on 4th down falls incomplete
Cam Newton tries to keep the drive alive on 4th down, but his pass to Ian Thomas falls incomplete and the Saints would hold on to win.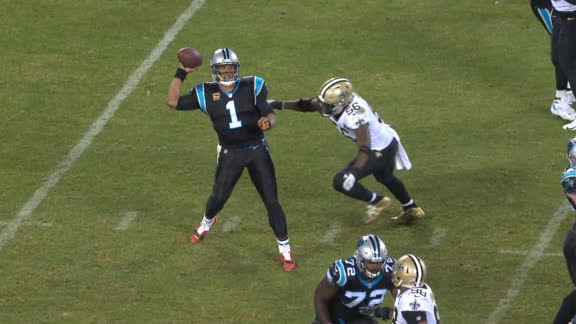 Cam Newton: I've got to be better
Cam Newton describes his frustrations on things not falling the Panthers' way and reiterates that he needs to be better.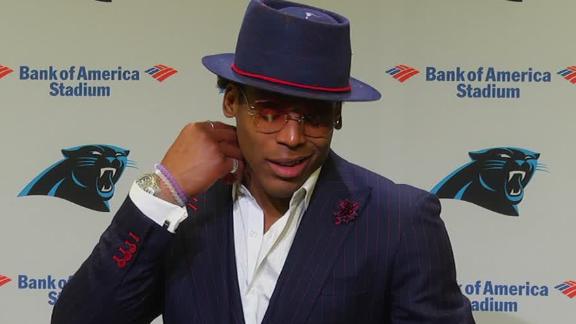 Saints hold on to win in wild fourth quarter
After Alvin Kamara scores a TD, the Saints hang on to win after giving up an INT to the house on a 2-point try and fumbling for a touchback.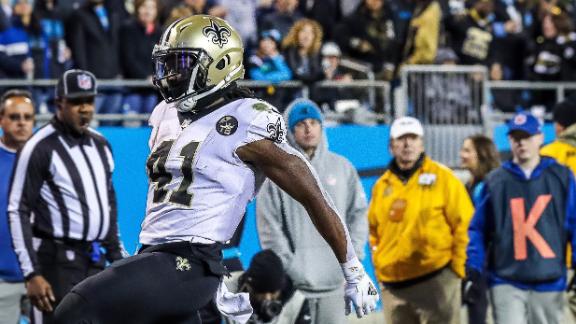 McFarland says Newton didn't look right in loss
Booger McFarland credits Cam Newton playing through an apparent shoulder injury, but says it showed in the Panthers' loss to the Saints.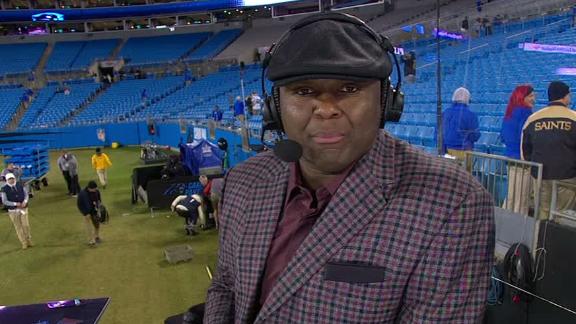 McFarland: Saints showed 'tenacity' and 'resiliency'
Booger McFarland explains how the Saints beat the Panthers and imagines what a Super Bowl between the Chargers and Saints would look like.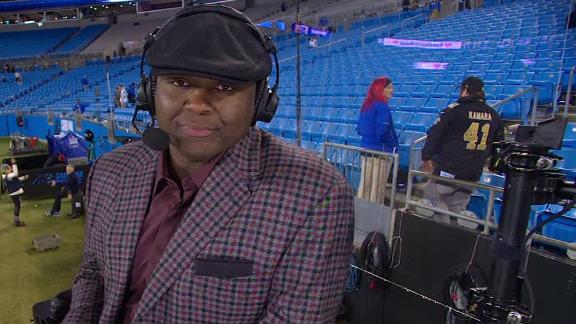 Panthers force fumble for touchback
Tommylee Lewis runs towards the goal line, James Bradberry causes a fumble and the ball goes out of bounds in the end zone for a touchback.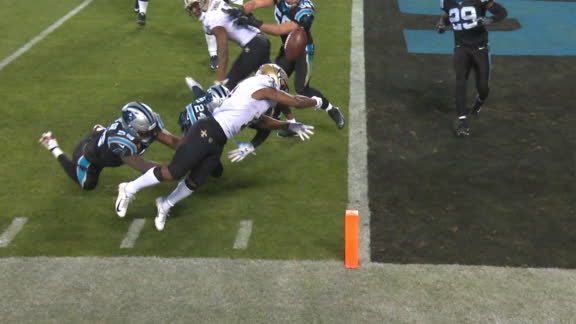 Jackson takes INT on 2-point try to the house
Drew Brees goes for the 2-point conversion and tries to find Alvin Kamara, but gets picked off by Donte Jackson, who returns for points for the Panthers.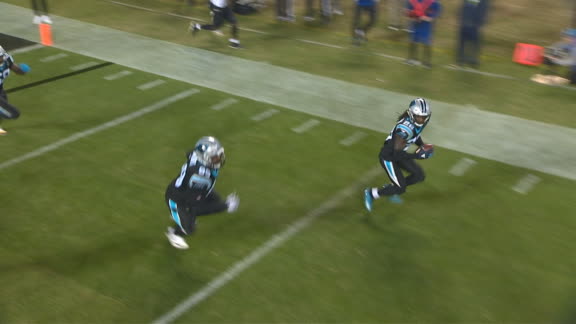 Bulls, Thunder mix it up
Robin Lopez ejected
Lopez in the center of Bulls-Thunder drama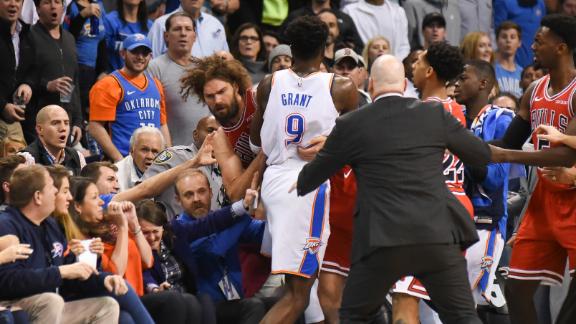 James Harden leads Rockets with 47 points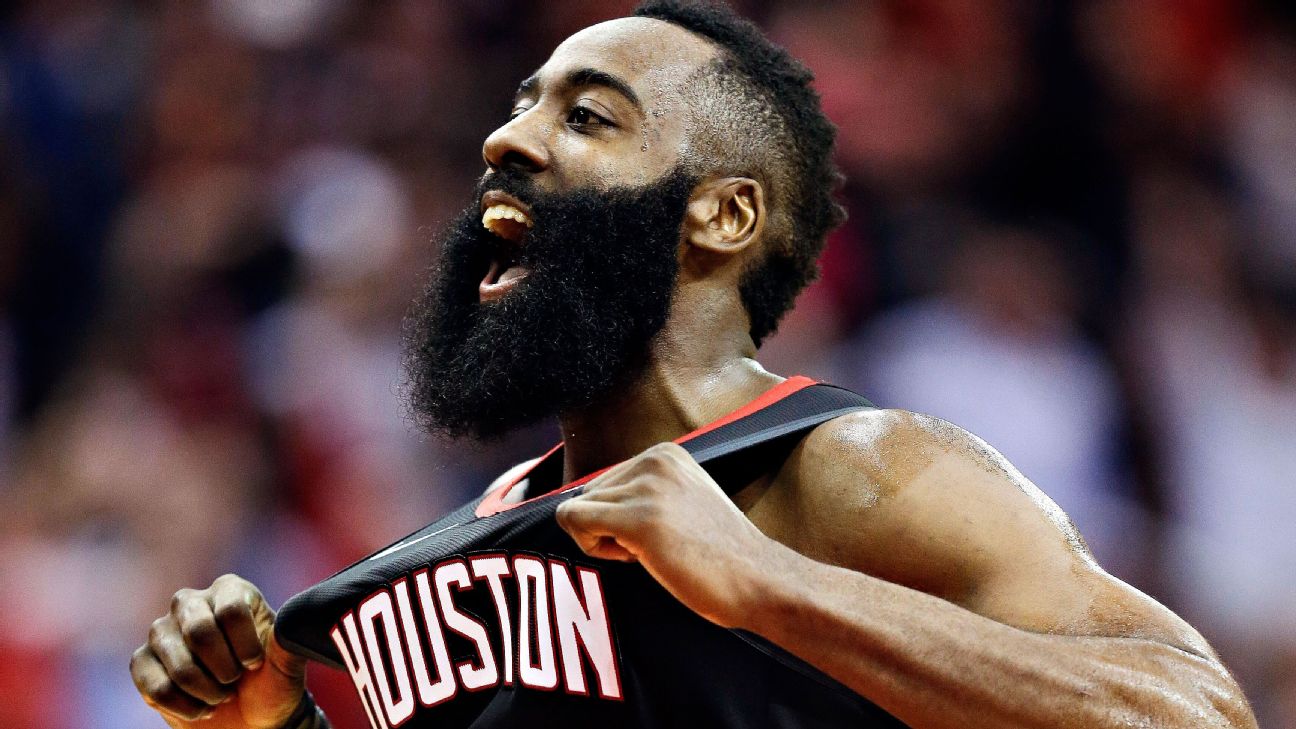 Harden gets away with 5-step travel
James Harden appears to step back twice to reach 3-point range; he misses the shot but gets away with a travel call.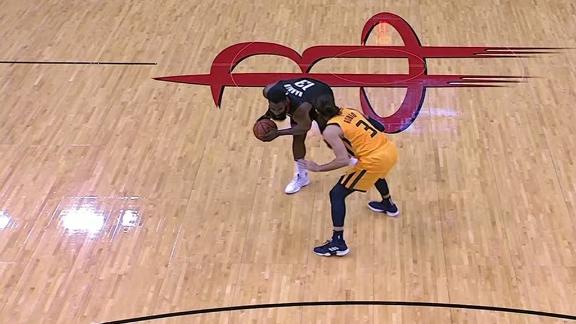 Harden drains the dagger 3
James Harden pulls up for 3 from the top of the arc to leave 13.3 seconds on the clock and putting the Rockets up five.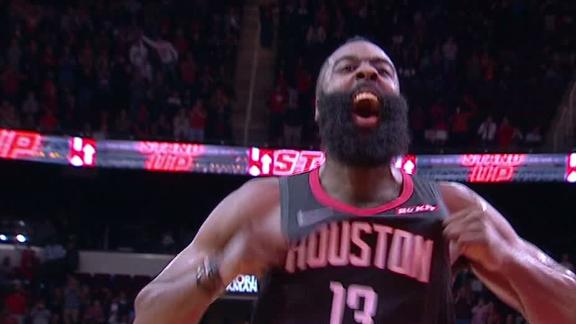 CP3 goes between his legs for the assist
Chris Paul fires a pass between his legs back to Brandon Knight who pulls up for a 3-pointer in the Rockets' win over the Jazz.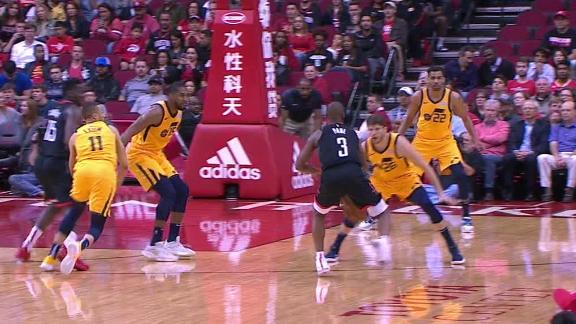 Harden puts Gobert on a poster
James Harden rushes to the rim and throws down a powerful one-handed jam over Rudy Gobert.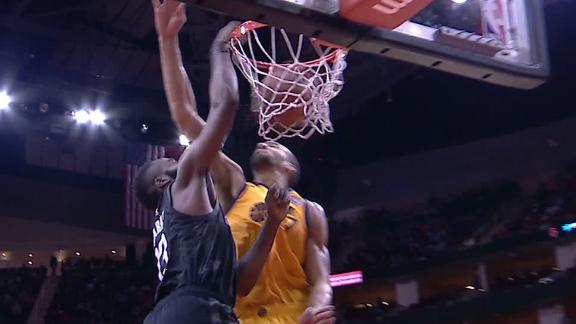 Harden drops 18 in the first half
James Harden powers to the Rockets with 18 points before halftime to put a lead on the Jazz.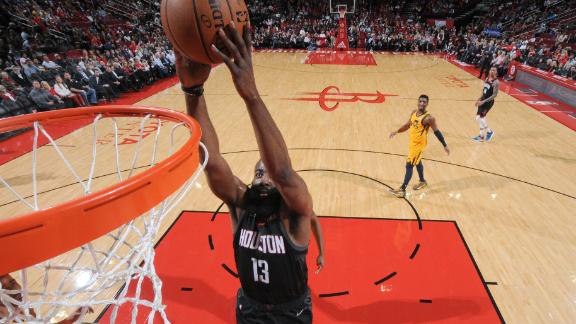 Mitchell cuts backdoor for the hammer
Donovan Mitchell takes the dish to the hoop for a powerful one-handed slam.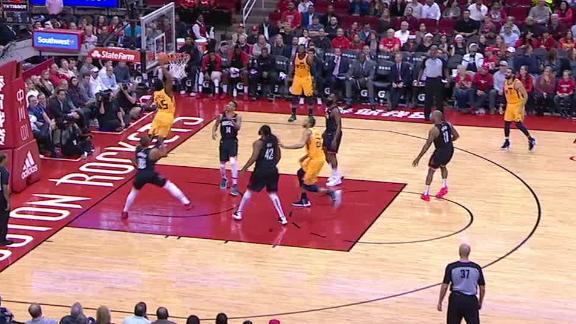 Harden makes easy work of Favors for slam
James Harden doesn't let Derrick Favors get in his way as he drives around him for an early dunk.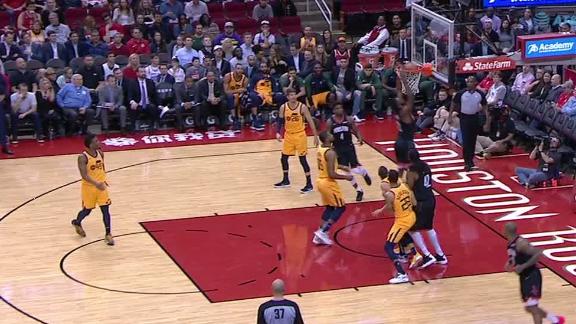 Rubio lobs it up to Gobert for easy oop
Ricky Rubio fires a pass up to Rudy Gobert who throws it down early against the Rockets.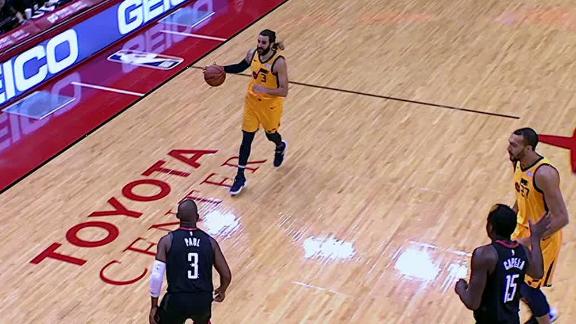 Hot Stove
Customize ESPN
Mark J. Rebilas/USA TODAY Sports

Predict playoff pairings by selecting the winners of games from the season's final weeks to generate potential scenarios.
AP Photo/John Amis

Hitters 25 and under weren't just good in 2018. They were historic.
ESPN Illustration

All five first-round signal-callers are now starters, but their results have been hit-and-miss so far. Here's what you need to know.