CP3 leads Rockets past Warriors without Harden
CP3 gets several distractions during post-game interview
CP3 lobs it up to Capela for alley-oop
Cousins assessed a technical foul
Iguodala flicks up finger roll to beat buzzer
RJ Barrett goes off for 30 in Duke's win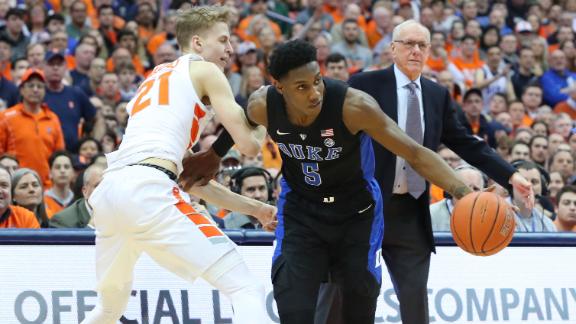 Duke uses back-to-back dunks to extend lead
Barrett fakes out defender, hits wide-open 3
Hughes throws down two-handed slam
Hughes blocks Reddish's breakaway dunk
Anthony Tolliver stuffs the Greek Freak at the rim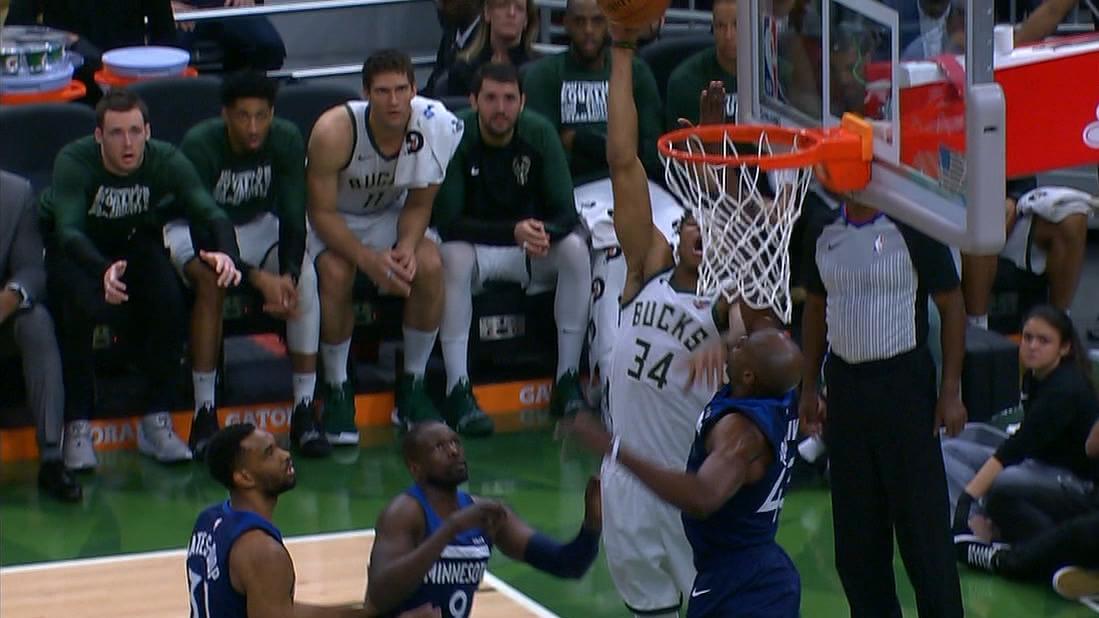 Jared Allen eyeing Winter Olympics with curling team made of fellow retired NFL players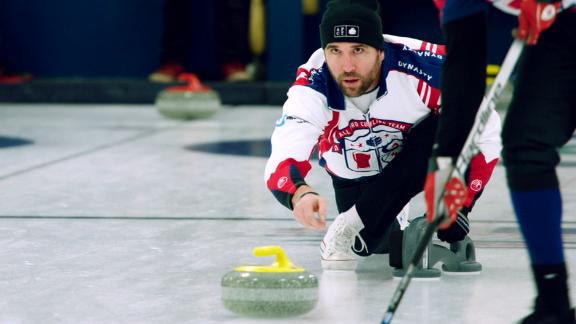 Ja Morant puts up double-double in win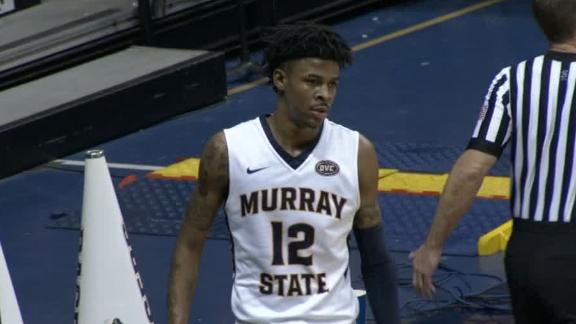 Customize ESPN
On This Date: Feb. 24, 1980
Steve Powell/Getty Images

Two days after beating the Soviets with "The Miracle on Ice," Team USA defeated Finland 4-2 in the gold-medal game in Lake Placid.
ESPN

In 2007, NBA ref Tim Donaghy pleaded guilty to betting on games he officiated. But it was never proved that he fixed them -- until now. Our two-year investigation reveals how he did it, whom he did it with and the millions that flowed from the conspiracy.
Jude Buffum

Tecmo Bowl, a 515-foot home run, an All-Star Game, 'Bo Knows,' a 92-yard run. Go inside the year it all came together.
David Guel/NBAE via Getty Images

The 93-year-old Spurs lifer. The ice crew in Tampa upholding the work of a sick colleague. The groundskeeper fighting the Buffalo snow. What really happens on game day?
ESPN Illustration

ESPN+ is now streaming exclusive live UFC events, weigh-ins and more, Ariel and the Bad Guy, Dana White's Contender Series and other exclusive MMA content.

It's not too late to play!