Spieth said nerves calmed after losing lead.
The three-time major champion speaks with Michael Collins and credits his previous experience in majors in overcoming losing the lead on Sunday to win The Open.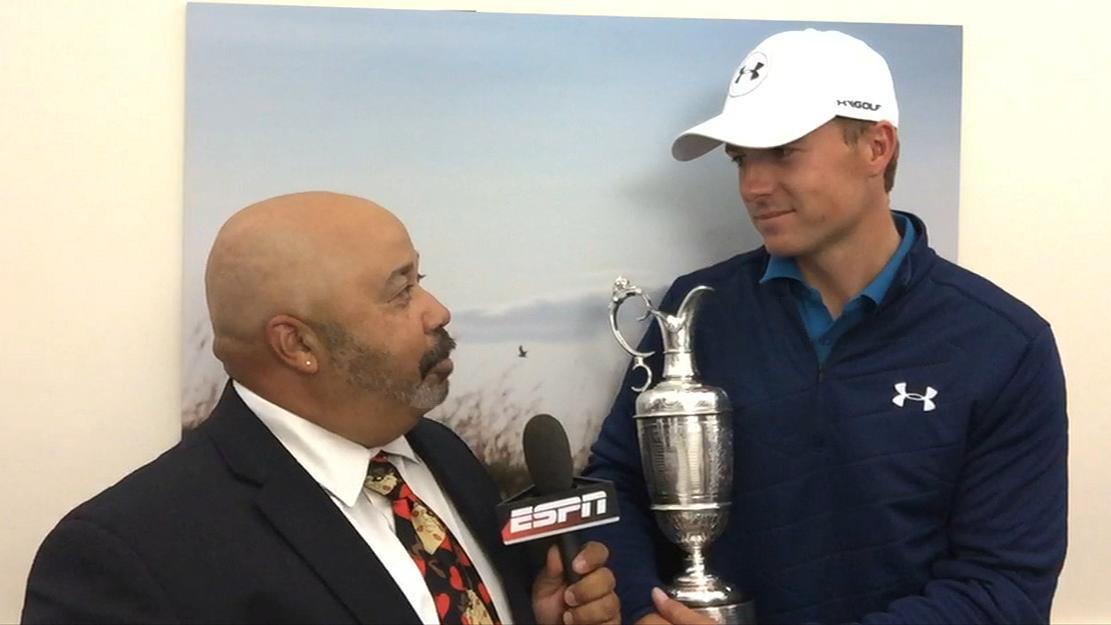 Casemiro buries penalty for Real equalizer.
Madrid was is awarded a penalty kick after Victor Lindelof's foul on Theo Hernandez leads to Casemiro's goal.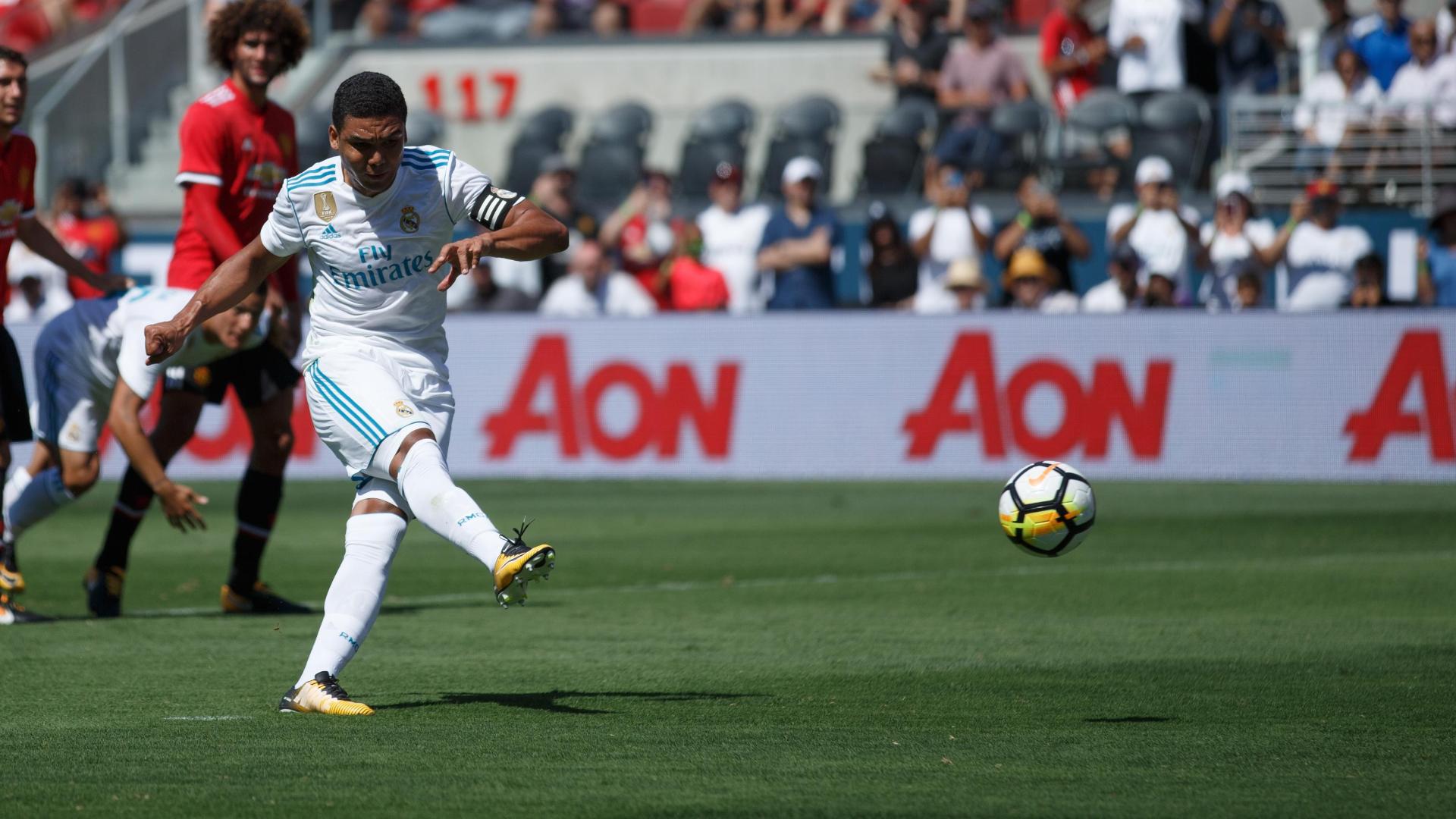 Cavaliers
NBA
Cavaliers
NBA
Cavaliers
NBA
Cavaliers
NBA
Stephen A.: Kyrie doesn't want to be LeBron's little brother anymore.
Stephen A. Smith weighs in on the news that the point guard requested to be traded from the Cavaliers.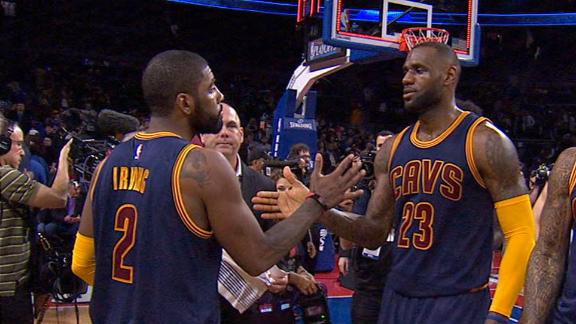 Mets
MLB
Tebow clubs another home run.
Tim Tebow hits his fourth homer since he was called up to the St. Lucie Mets.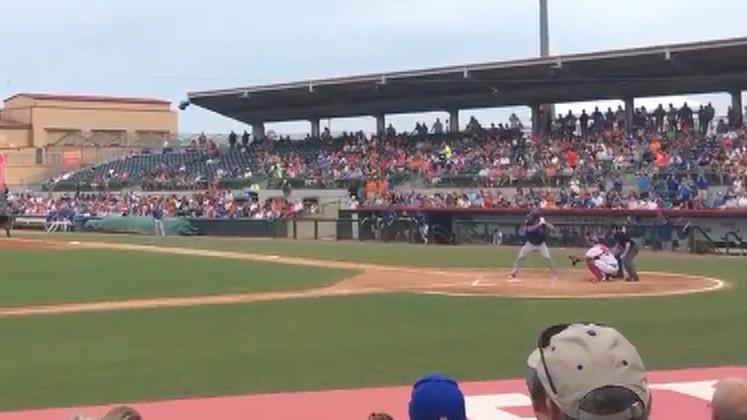 Rangers
MLB
Yankees
MLB
Cubs
MLB
Cubs not finished with roster update.
Buster Olney says Chicago is not done acquiring players, as it has expressed interest in acquiring Alex Avila, Yu Darvish, Sonny Gray and Zach Britton.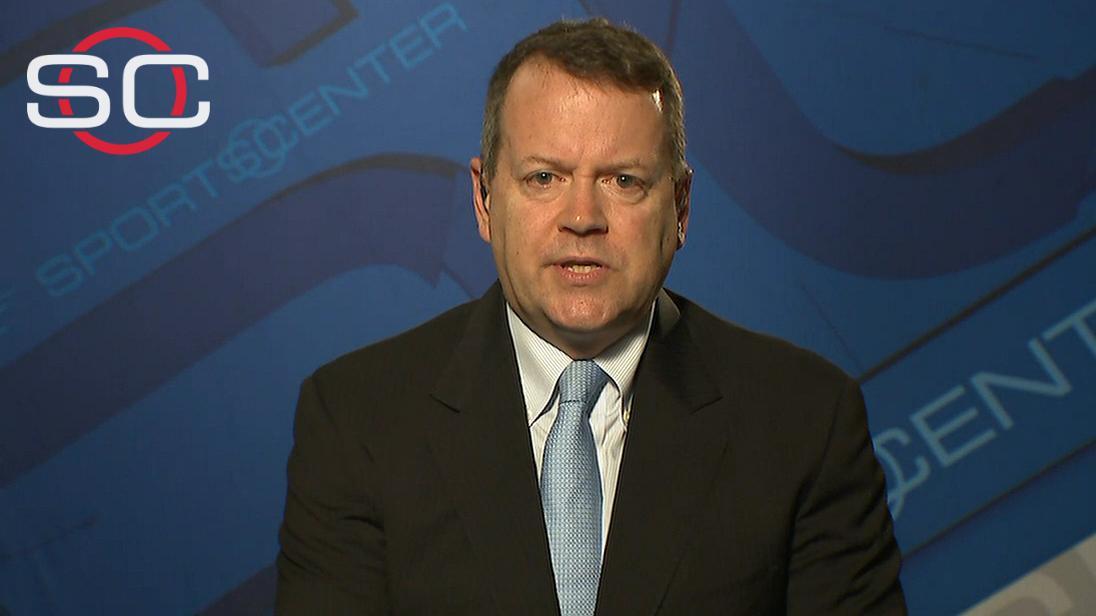 Angels
MLB
Fan catches flying bat with one hand.
Nick Franklin lets his bat loose and it flies into the stands where a fan snags it with one hand.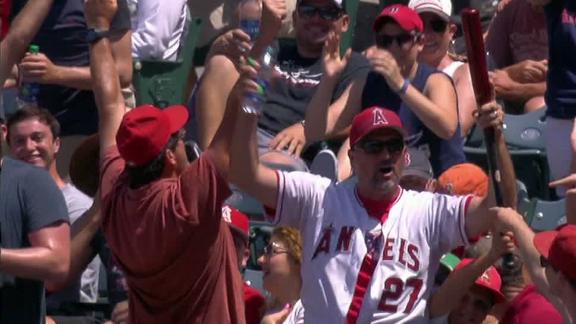 Young Reds fan 'kicks' Dee Gordon.
Dee Gordon talks with a fan before the Marlins' game against the Reds, but the youngster turns the tables on Gordon by giving him a soft kick on the leg.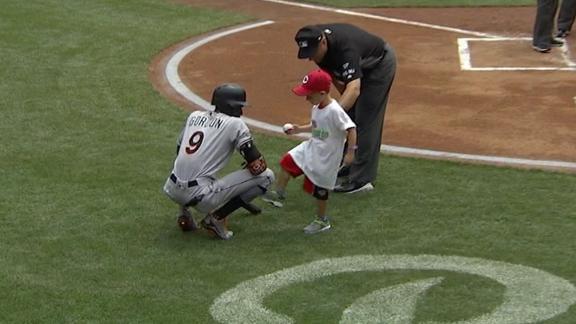 MLS matches
United States
Soccer
United States
Soccer
LaVar Ball
LaVar sounds off after pulling team.
The coach explains that he had his team forfeit and leave the court despite having a lead because he felt his team was getting cheated.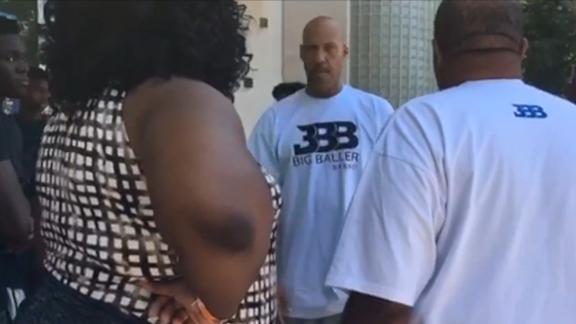 Blumstein wins WSOP title.
Scott Blumstein outlasts Dan Ott to win the WSOP main event's $8.1 million grand prize.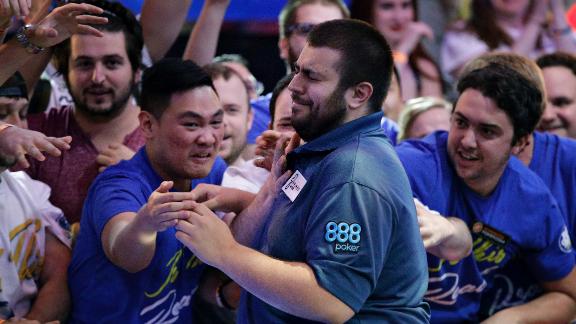 Real Madrid
Soccer
Real Madrid
Soccer
Ronaldo sees huge potential in China.
Cristiano Ronaldo explains why he wanted to take a tour of China and meet his fans there.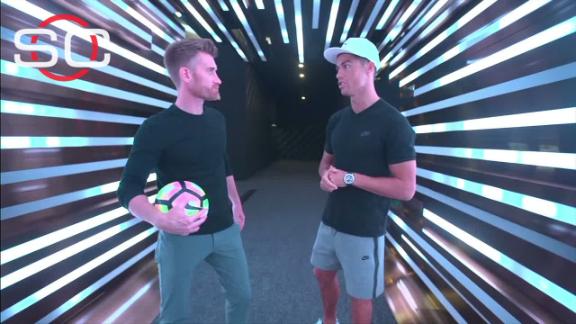 Seahawks
NFL
Sherman has 'professional' relationship with Wilson.
Seahawks CB Richard Sherman joins Josina Anderson in Beverly Hills to discuss his relationship with QB Russell Wilson.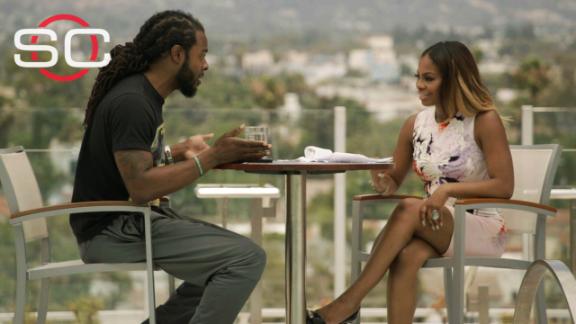 Giants
NFL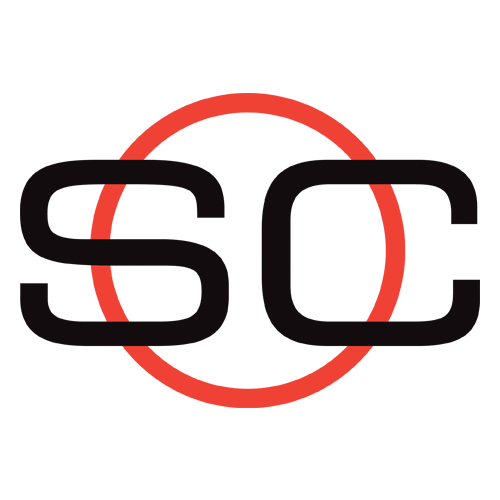 SC Featured
Hall of Famer Claire Smith in a league of her own.
J.G. Spink Award recipient Claire Smith hasn't always had a smooth path on her road to Cooperstown, but her journey has made her among one of baseball's pivotal trailblazers.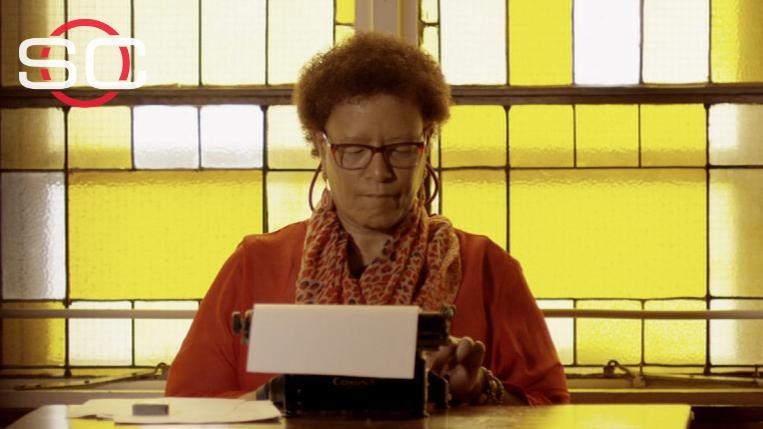 The Basketball Tournament
Triche cements Boeheim's Army comeback.
Brandon Triche wills himself to the basket to bank in a tough shot over Team FOE defenders, helping Boeheim's Army rally to victory.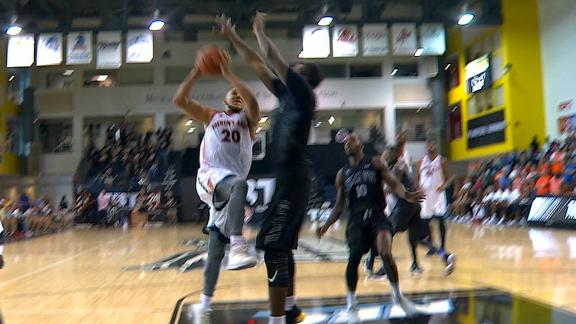 New York Red Bulls
Soccer
Royer's goal was all the Red Bulls needed.
Daniel Royer's first-half goal proved to be the winner as New York shut out Minnesota.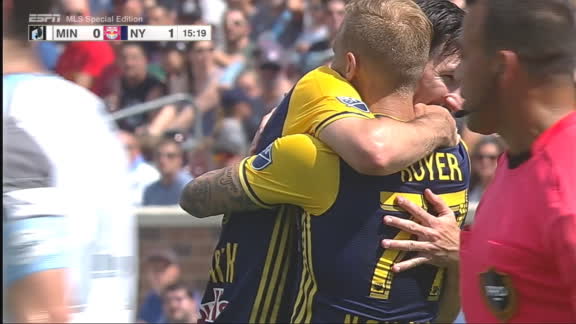 Texans
NFL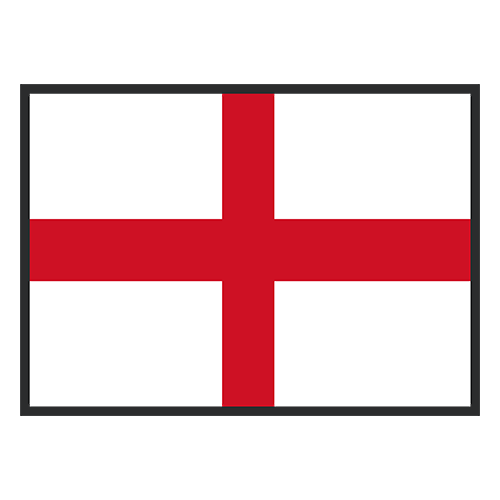 Cricket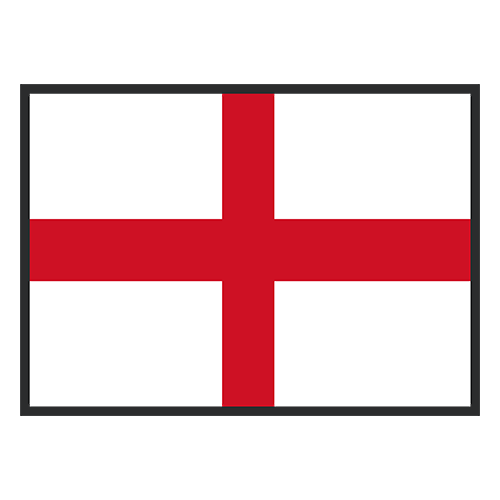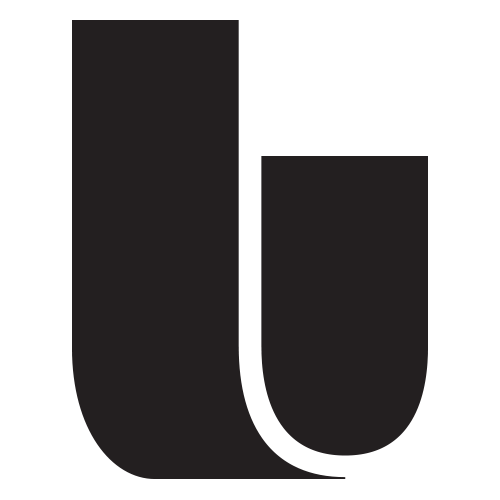 The Undefeated
Ole Miss
College Football
Ole Miss
NCAAF
Ole Miss
NCAAF
How will boxing gloves affect McGregor's punching power?
Sport Science breaks down the difference between MMA and boxing gloves.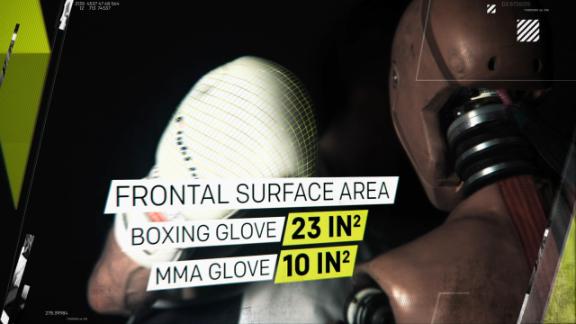 Duke
NCAAM
My Wish
Jalan produces his own story.
Sidelined by chronic pulmonary embolism, 16-year-old former athlete Jalan Sowell wants to inspire others like him by producing his own story on ESPN.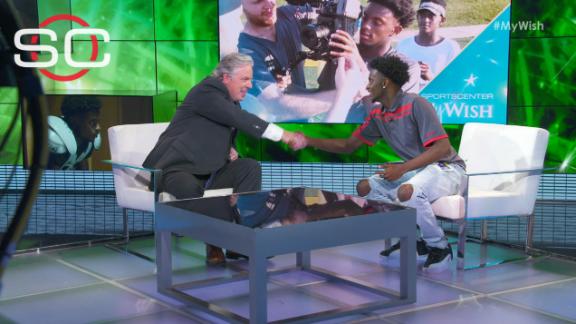 Swimming
Phelps calls swimming with shark 'a true treat.'
Decorated Olympian Michael Phelps reflects on his experience racing a great white shark and shares his interest in free diving and unexplored areas of the ocean.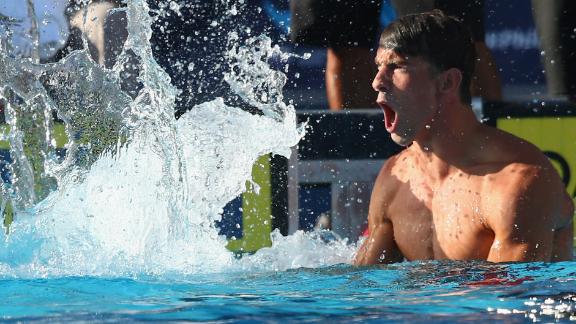 Customize ESPN
On This Date: July 23, 1996
AP Photo/John Gaps III

After hurting her ankle on the first vault and with a gold medal on the line, the gymnast lined up for a second try on the vault -- and she nailed it.
Joe Murphy/NBAE via Getty Images

You know you're famous when the president asks YOU for a selfie. At 24, Odell Beckham Jr. is already the most famous NFL player who doesn't play QB.
Tim de Waele/Corbis/Getty Images

No one can resist nature's call, but for athletes, knowing when to let it flow can be the difference between victory and defeat.
From Dream Teams to Superteams
Gary A. Vasquez/USA TODAY Sports

The Beard, CP3 ... and Melo? The biggest NBA moves show us the link between Team USA and the superteam era.