SportsCenter with SVP: Tiger Woods says finally winning again is 'surreal'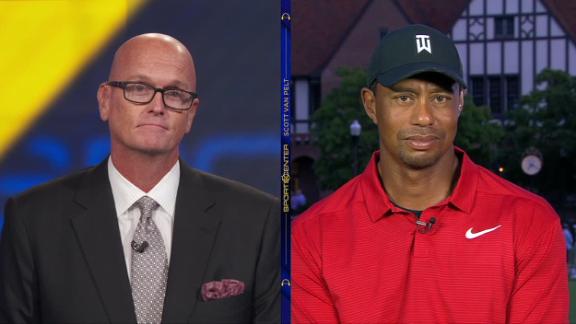 Matthews gets flagged again for roughing the passer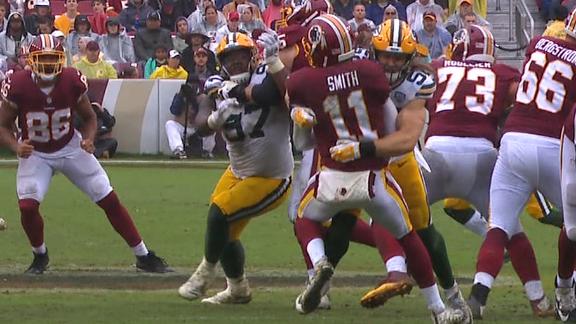 Johnson becomes Lions' first 100-yard rusher in 70 games
Kerryon Johnson's 10-yard run in the fourth quarter gives the Lions their first 100-yard rusher in a game since Reggie Bush in 2013.
Stafford lobs 33-yard TD to Jones
Matt Stafford tosses a pass 33 yards downfield to Marvin Jones Jr., who catches it in stride for the touchdown.
Golladay stretches across goal line for TD
Kenny Golladay appears to get the ball across goal line, but is ruled down short. After a challenge, the ruling was reversed to a touchdown.
Brady gets picked off by Slay
Tom Brady sends a pass downfield looking for Phillip Dorsett, but the ball is intercepted by Darius Slay.
Clark breaks down Lions' shocking win over the Pats
Ryan Clark examines how the Lions were able to pull off an upset win over the Patriots Sunday night.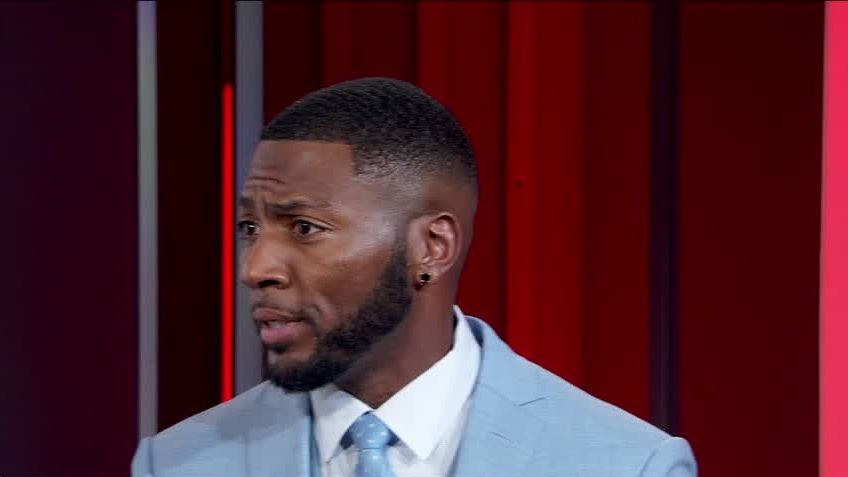 Brady on struggles: 'We're not executing well enough'
Tom Brady expresses his thought on what is going on with the Patriots after starting the season 1-2.
Patricia expresses the respect he has for Belichick
Lions head coach Matt Patricia knows the importance of a win versus the Patriots and shares his interaction with Bill Belichick after the game.
Belichick bluntly says Pats need to do everything better
Bill Belichick expresses his thoughts on the Patriots' loss to the Lions, but isn't worried about the team's 1-2 record.
Clark urges fans to give Pats benefit of doubt
Ryan Clark gives credits to the Lions but points out that the Patriots only had 3 wide receivers active on the roster so their offense is bound to improve.
Brady lasers TD pass to White
Tom Brady tosses a brilliant pass to James White in the end zone, who secures it for the touchdown.
Tiger exuberant after sealing Tour Championship win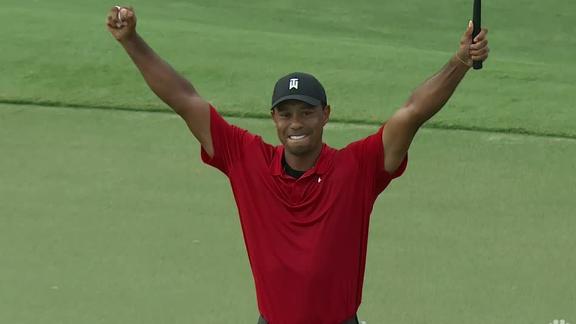 Customize ESPN

It's not too late to play!
On This Date: Sept. 24, 1938
AP Photo

Donald Budge made tennis history in 1938 when he became the first player to win all four Grand Slam titles in the same calendar year.
Why people can't stop watching Ninja
Photo by Benedict Evans, treatment by Richard Roberts

How did Ninja become gaming's first crossover star? The "Fortnite" legend is relentless about one thing: He's always on.
Harry How/Getty Images

The NBA is the most absurd major U.S. sports league. Let's celebrate it.
Jordan Johnson/USA TODAY Sports

Even when your playoff odds drop to absolute zero, there's still a chance to do something absolutely special on the diamond.