Bogdanovic comes alive in Pacers' Game 3 win.
Pacers come back to take Game 3 from Cavs.
Bogdanovic drains deep 3.
Bogdanovic proud of defense in victory.
Smith the wrong Cav to take final shot.
LeBron not throwing teammates under the bus.
Smith misses game winner for Cavs.
Bogdanovic ties game with and-1 trey.
LeBron turns on the spin cycle.
LeBron throws it down for and-1 dunk.
LeBron feeds Love for layup.
Jets advance as Trouba scores 31 seconds into game.
Jacob Trouba scores his first NHL playoff goal, and Winnipeg eliminates Minnesota with a 5-0 win.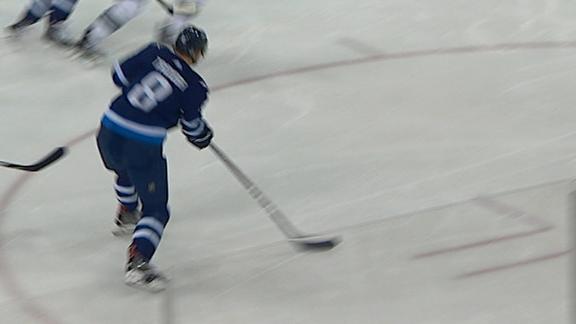 Tempers flare in Wizards' big win.
Beal's transition 3 gets crowd pumped.
Beal: 'Kieff is a bully.'
Wall, Beal praise each other in Wizards' win.
Beal enjoys a snack on the bench.
Beal, Wall, Ibaka pickup T's in another scuffle.
Lowry commits flagrant foul on Beal.
Scuffle ensues between Wizards, Raptors early.
Giannis gets revenge on Baynes with poster dunk.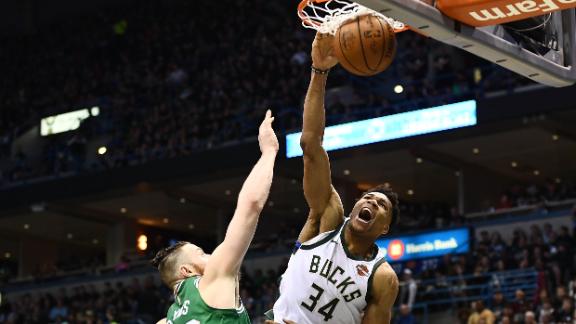 Solarte clubs no-doubter against former team.
Torreyes literally throws his bat at ball for hit.
Stanton breaks 50 at-bat HR drought.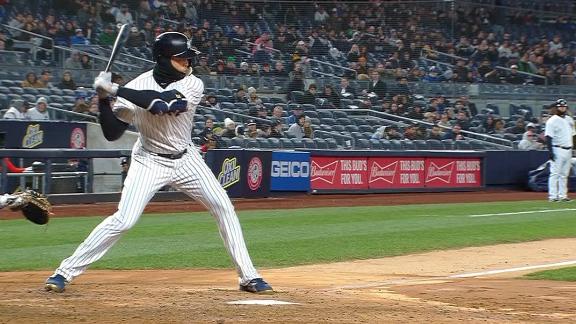 Austin goes the other way for two-run shot.
Baez on fire at the plate.
Javier Baez starts the game going 4-for-4 with a homer and four RBI's in Chicago's win at Colorado.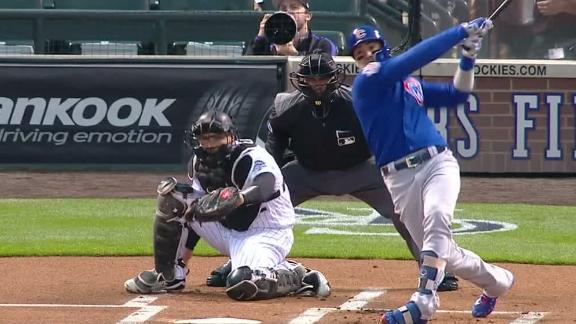 Walker doubles to end Ross' no-hit bid.
Christian Walker doubles to deep center field in the eighth inning against the Padres to end Tyson Ross' no-hitter and tie the game for the Diamondbacks.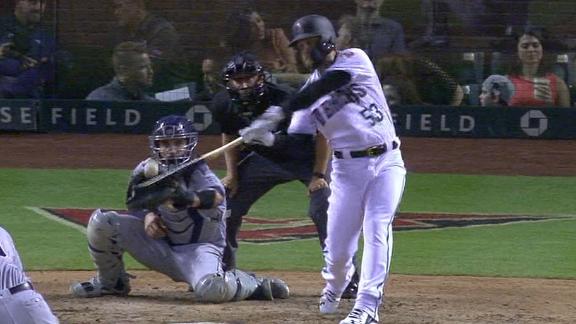 Customize ESPN
On This Date: April 20, 1986
On the 31st anniversary of Michael Jordan setting an NBA playoff record with 63 points, take a look at his most memorable playoff efforts.
Joe Hermitt/PennLive.com via AP

The NFL draft's top RB was a superstar long before Penn State in a tiny town still big enough to turn out a crowd almost double its size to honor him.
ESPN Illustration

A generation ago, Boston was the hard-luck sports city and Washington was the successful one. Now, the shoes, spikes and skates are on the other foot.
Proposing wild NFL draft trades
Charles LeClaire/USA TODAY Sports

Picture Odell Beckham Jr. or Le'Veon Bell in a Patriots uniform. Yeah, Bill Barnwell is getting weird with trades at every first-round slot.