Cavaliers
NBA
Stephen A.: Source said LeBron would be tempted to beat Kyrie's 'ass.'
Stephen A. Smith says that he has spoken to LeBron's camp, which confirmed he's upset at being dragged into the trade rumors.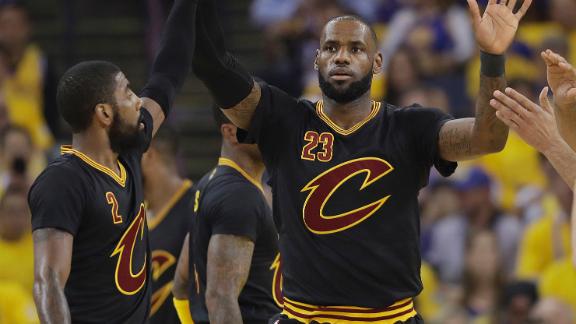 Cavaliers
NBA
Cavaliers
Reaction to Rose signing
Cavaliers
NBA
Derrick Rose looks to rebuild with Cavs.
The former MVP might not be the player he was when he won the award back in 2011, but the Cavs are getting him fresh off his best scoring season in years.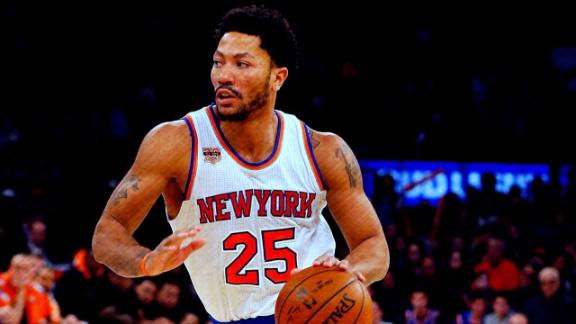 Alonso scores to put Chelsea on the board.
Marcos Alonso nets a goal for Chelsea to cut into Bayern Munich's lead.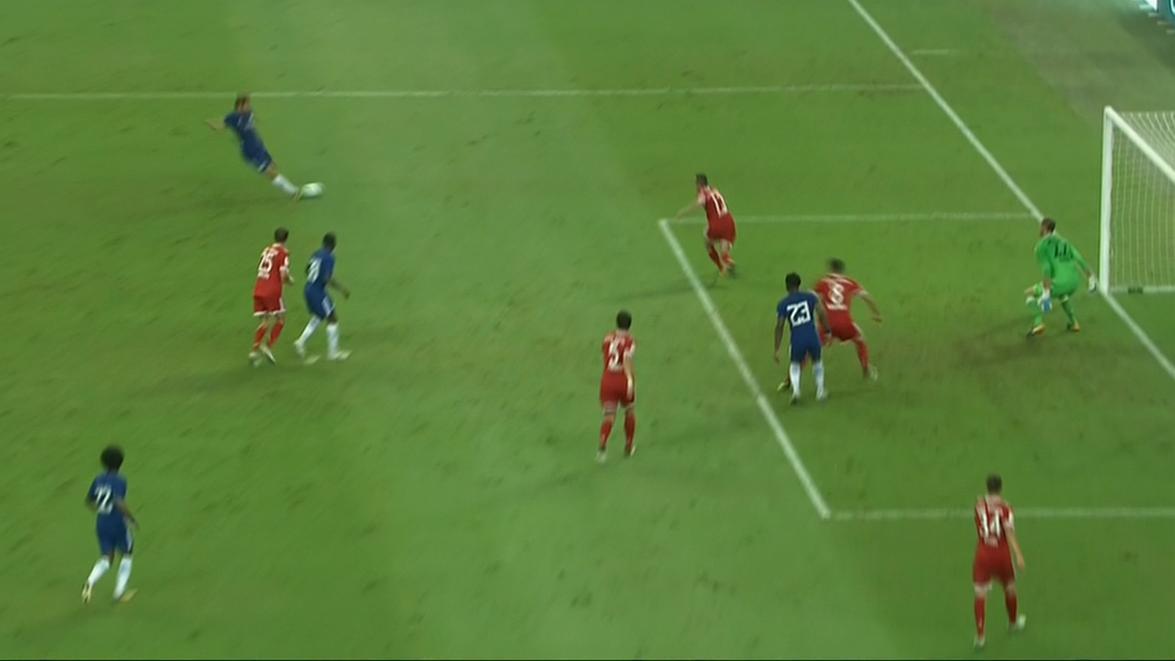 Sherman thinks Kaepernick is a proven QB.
Richard Sherman explains why it is ridiculous that Colin Kaepernick has not signed with an NFL team.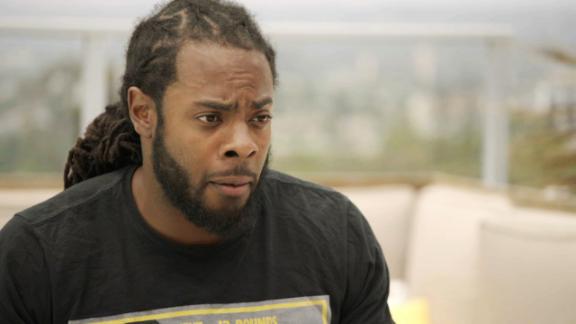 Bellinger's three-run shot pushes Dodgers past Twins.
Cody Bellinger smacks his 28th home run of the season, a game-winning shot in the eighth inning, to lead the Dodgers over the Twins.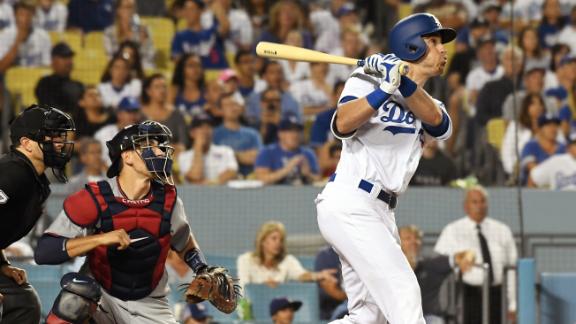 Yankees
MLB
Judge's BP sessions are a sensation.
Aaron Judge's batting practice sessions are becoming an event in ballparks around the league.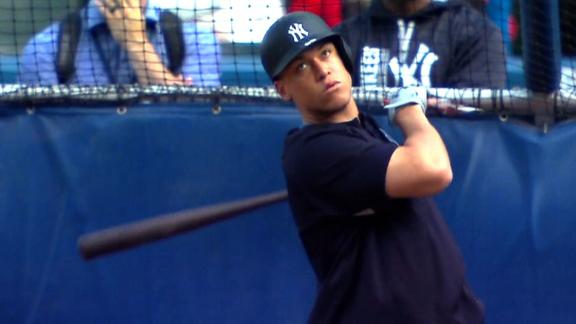 Dodgers lead Week 16.
David Ross' top five teams match ESPN.com's list, with the Dodgers at the top and the Diamondbacks in the sleeper spot at No. 5.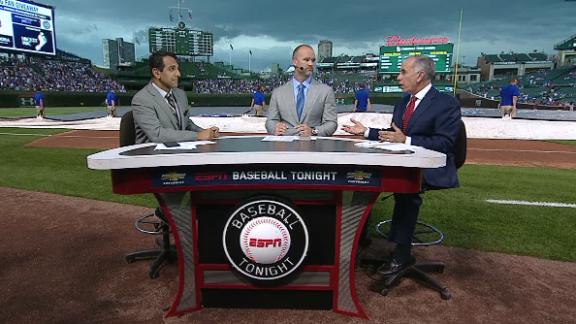 Quick ascension to UFC royalty.
McGregor made it clear that his goal was to take over the UFC. With a 10-1 record since making his debut, the Irish superstar has managed to do exactly what he said he'd do.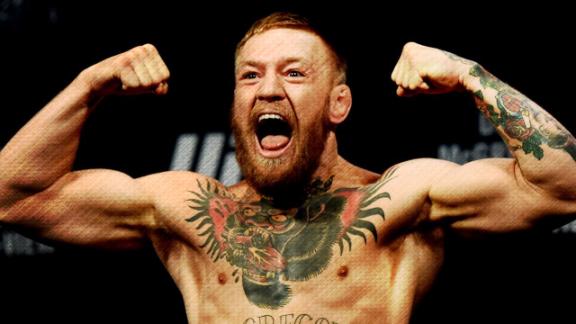 Warriors
NBA
Draymond and McGregor talk smack with the best.
After a social media exchange, some wonder if the Warriors All-Star's trash talk can go toe-to-toe against the MMA superstar's verbal jabs.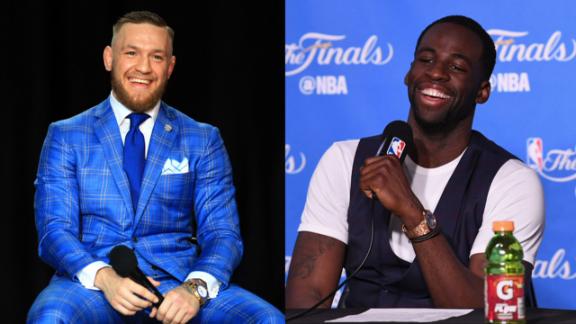 Real Madrid
Soccer
Real Madrid
Soccer
Best of Ronaldo all-access.
Revisit the highlights of Marty Smith's all-access look into Cristiano Ronaldo's tour in China.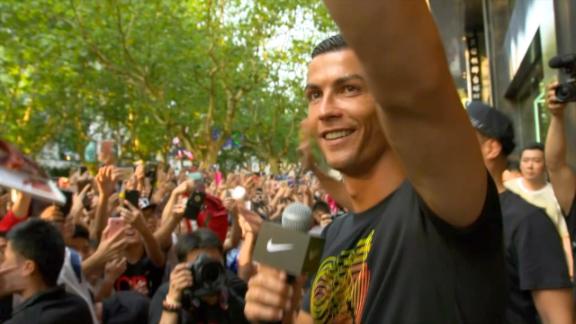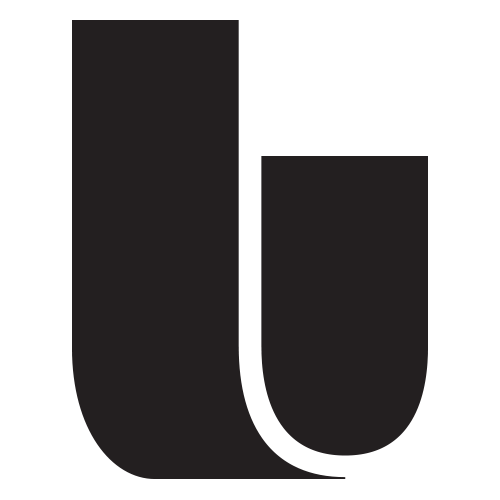 The Undefeated
Customize ESPN
On This Date: July 25, 1966
Getty Images

Williams played 21 seasons for the Red Sox, though he missed almost five seasons due to military service. He was named to 19 All-Star Games, won the AL MVP twice and was a career .344 hitter.
Joe Murphy/NBAE via Getty Images

You know you're famous when the president asks you for a selfie. At 24, Odell Beckham Jr. is already the most famous NFL player who doesn't play QB.
Tim de Waele/Corbis/Getty Images

No one can resist nature's call, but for athletes, knowing when to let it flow can be the difference between victory and defeat.
From Dream Teams to Superteams
Gary A. Vasquez/USA TODAY Sports

The Beard, CP3 ... and Melo? The biggest NBA moves show us the link between Team USA and the superteam era.