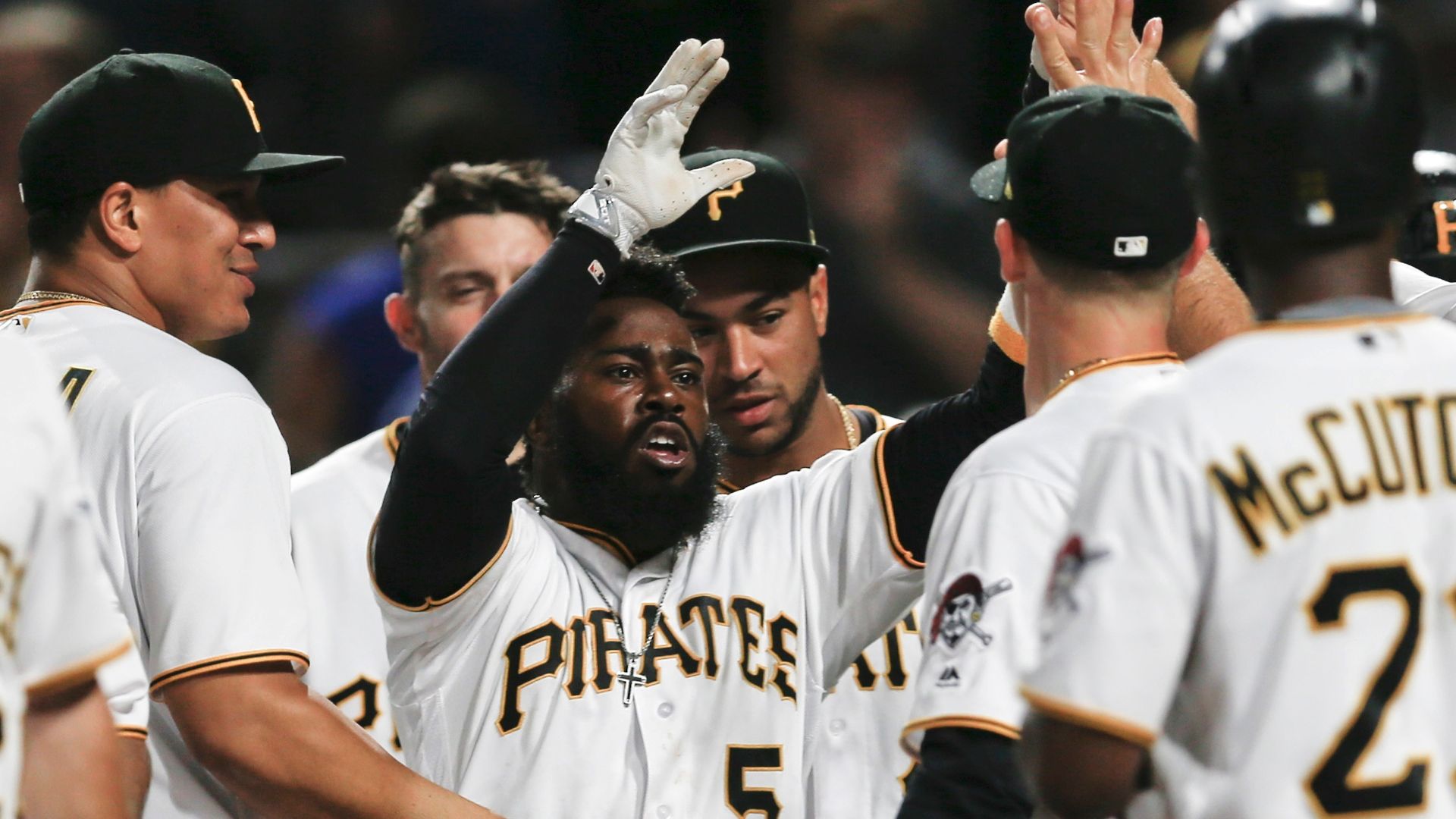 Dodgers
MLB
Mayweather confronts heckler after news conference.
Floyd Mayweather warns a heckler in the crowd about his prediction for Saturday's bout.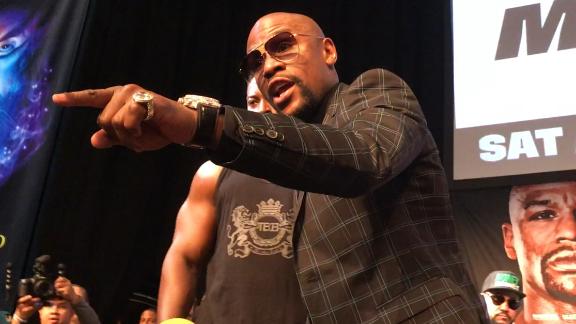 Mayweather-McGregor subdued in final news conference.
After the fireworks of their four-city world tour, the braggadocious brawlers strike a different chord three days before their megafight.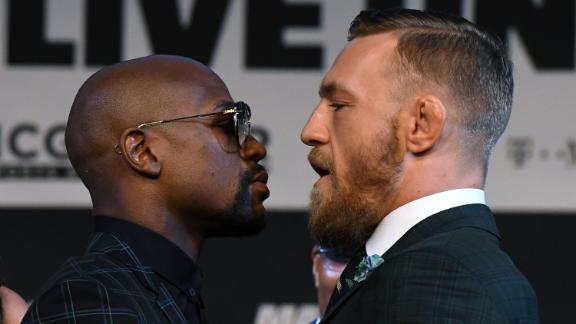 FiveThirtyEight
Celtics
NBA
Celtics fans react to Kyrie-IT4 trade.
We hit the streets to get the pulse of Boston fans as they say goodbye to Isaiah Thomas and look forward to Kyrie Irving.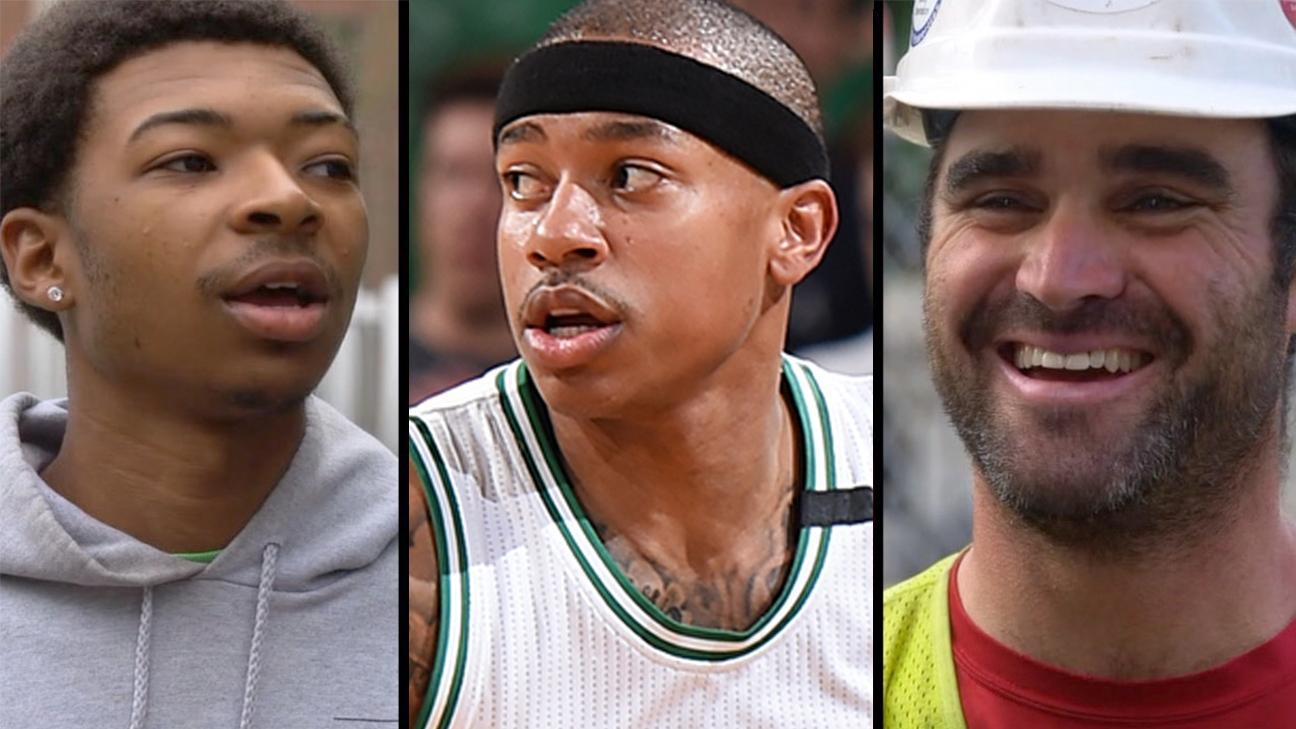 Who belongs in NFL's top QB tier?
Adam Schefter, Josina Anderson and Herm Edwards debate the elite quarterbacks who belong in the NFL's top tier.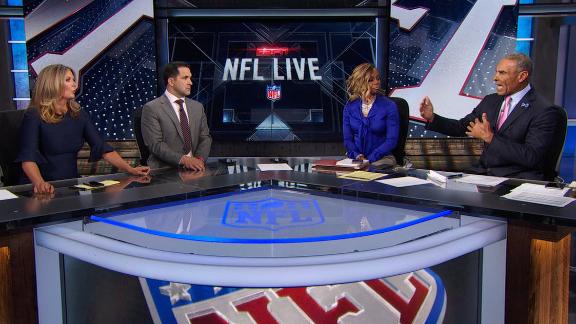 Angels
MLB
Trout's throw stops go-ahead run in ninth inning.
Shin-Soo Choo singles to center and Robinson Chirinos attempts to score, but Mike Trout's dart beats him home to send Angels-Rangers to extras.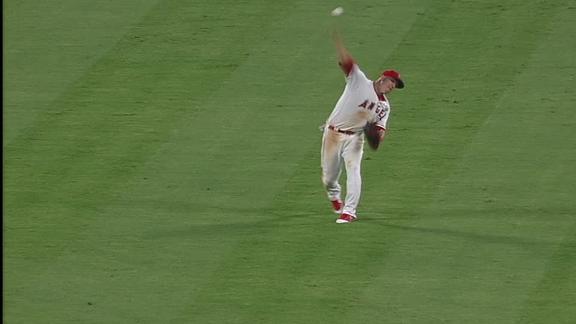 Royals
MLB
Hosmer's walk-off lifts Royals.
Eric Hosmer swings for the fences in the ninth inning, drilling a three-run home run to push Kansas City past Colorado.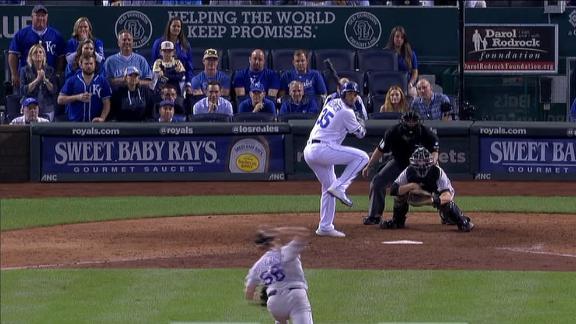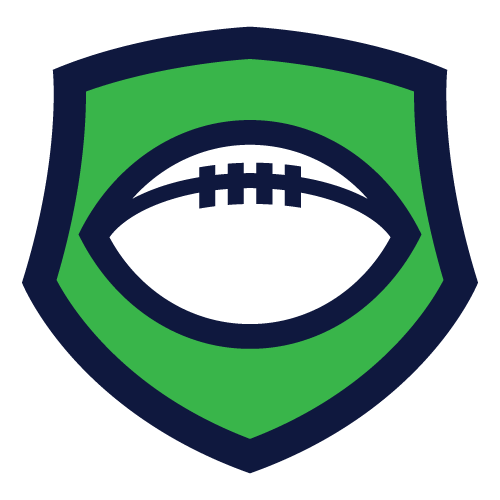 Fantasy Football
Beckham moving down on Berry's draft board.
Odell Beckham Jr.'s ankle injury has Matthew Berry nervous enough to start looking elsewhere when picking early in the first round of fantasy drafts.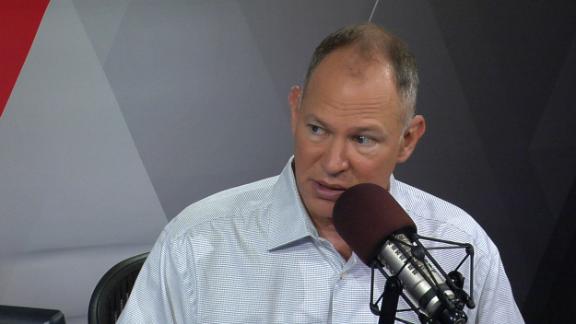 Bengals
NFL
Golic rips NFL, NFLPA in epic rant.
Mike Golic wants to see action instead of "tough talk" between both parties after NFLPA president Eric Winston said he doesn't care if the NFL dies out in 20 years.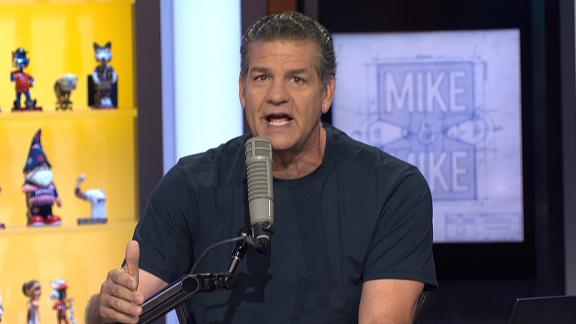 Little League World Series
Little League World Series
North Carolina walks off on slow roller.
Thomas Barrett sends home the winning run with the bases loaded in the seventh, and North Carolina advances past Texas.
Little League World Series
Baylor
College football
Baylor
College football
FSU-Alabama set for epic opening-week clash.
No. 3 Florida State and No. 1 Alabama will put each other to the test with a star-studded matchup at 8 p.m. ET Sept. 2 on ABC.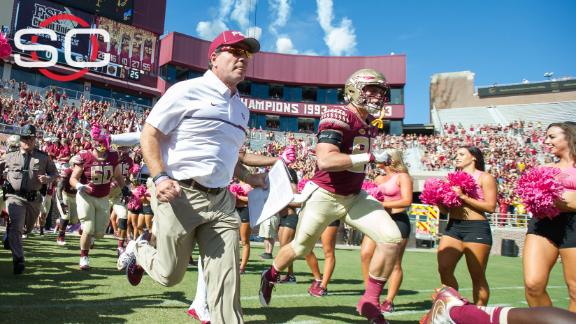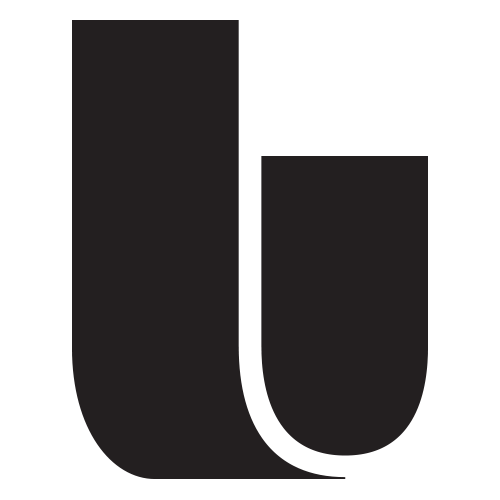 The Undefeated
Customize ESPN
On This Date: Aug. 24, 1965
In honor of Miller's birthday, we take a look back at his eight points scored in just under nine seconds during Game 1 of the 1995 Eastern Conference semifinals against the Knicks, leading the Pacers to a 107-105 victory.
Examining college football fan bases
James Boorman

Introducing the Fan Happiness Index, which uses data to gauge the fan sentiment at 128 FBS programs.
152 seconds of baseball chaos
Todd Detwiler

For 2 minutes, 32 seconds of pure chaos, a high school state championship game in Rhode Island entered a parallel universe -- and unleashed the longest hardball stalemate of all time.
ESPN

It's the must-read column of the fantasy football preseason, highlighting Matthew Berry's most undervalued and overvalued players in drafts.