Steelers
NFL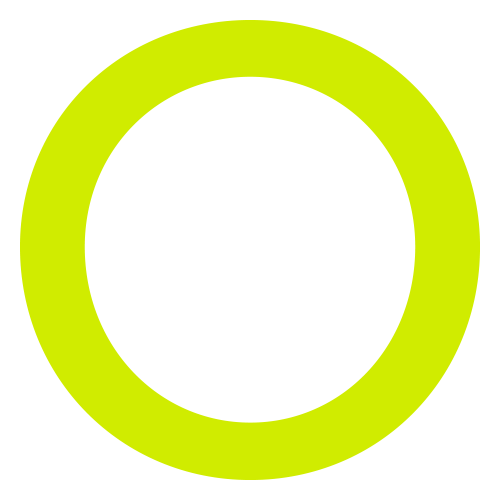 Outside The Lines
How did Nassar get away with it for so long?
Jeremy Schaap and Ryan Smith join OTL to discuss what allowed the former USA Gymnastics doctor to sexually assault girls for so long.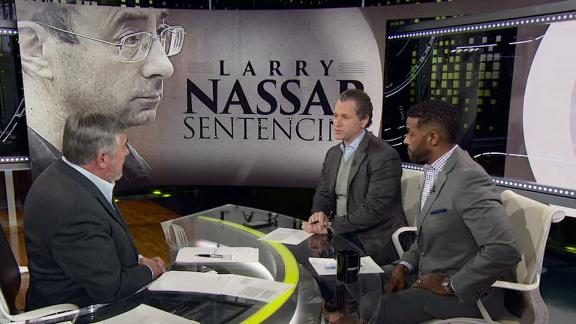 Troicki accidentally clocks umpire on side of head.
Viktor Troicki inadvertently hit the umpire on the head when returning a Nick Krygios serve.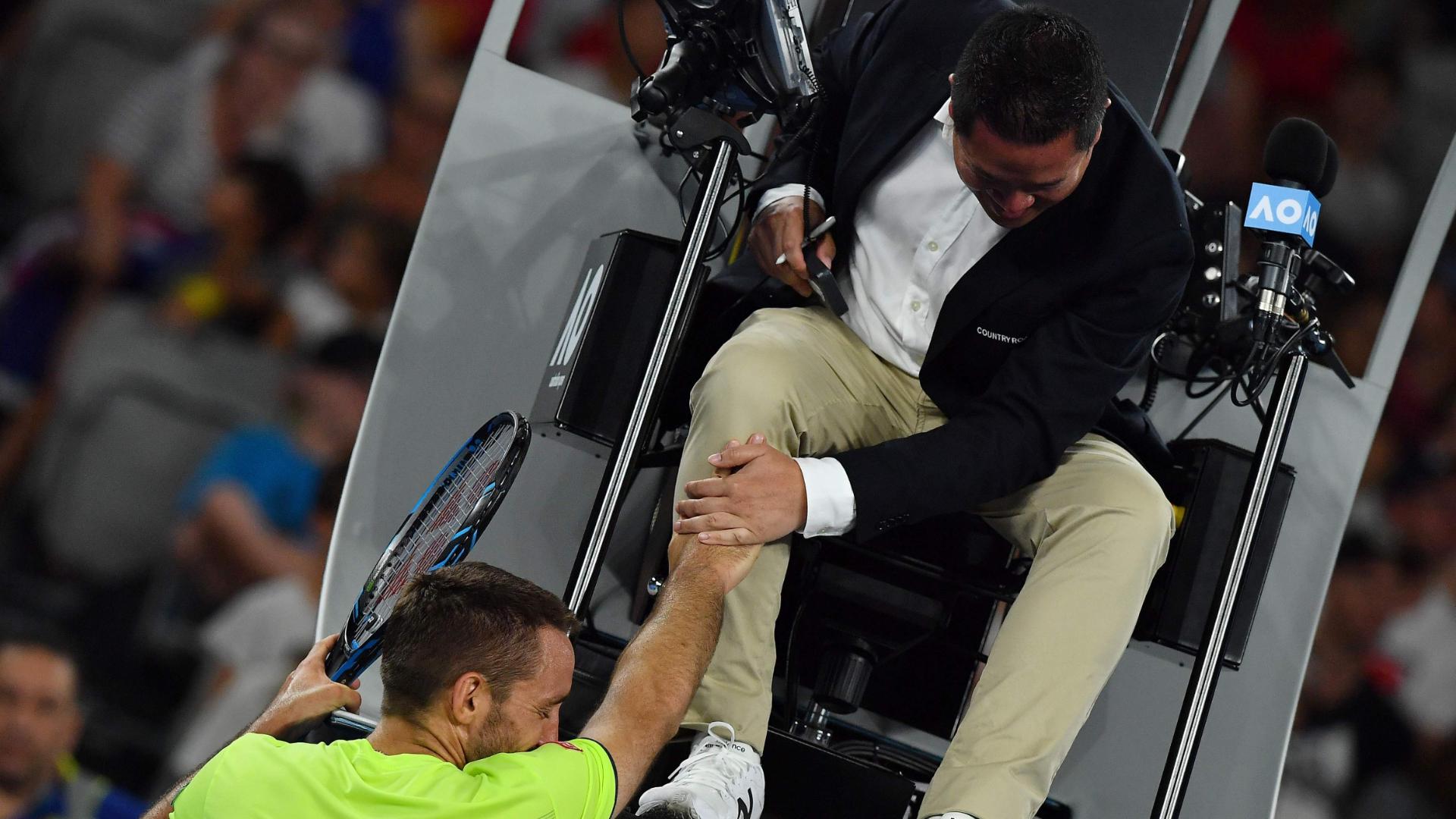 FiveThirtyEight
Kellerman: Belichick will force Bortles to beat them.
Max Kellerman expects Bill Belichick to put New England's defensive focus on RB Leonard Fournette, so Blake Bortles will have to win it for Jacksonville.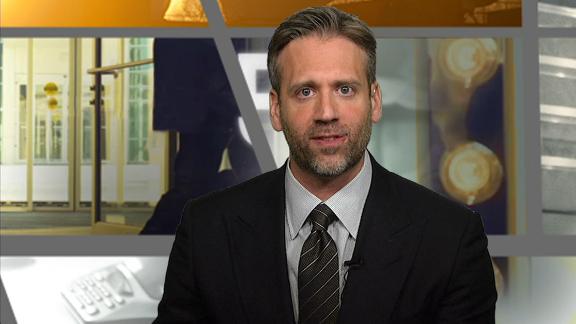 Clippers
NBA
Clippers
NBA
Stephen A: Davis would make Cavs favorites.
Stephen A. Smith says that if the Cavaliers would make a trade for Anthony Davis, they would become favorites to win the NBA championship over the Warriors.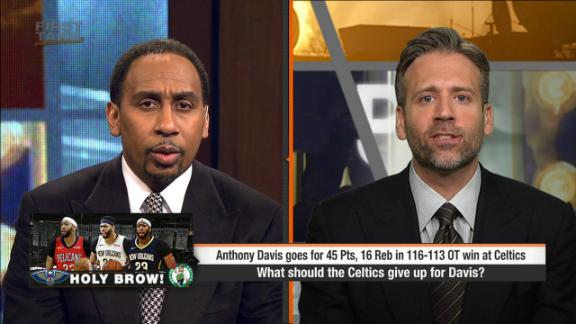 Stephen A. would give up Horford and Tatum for Davis.
Stephen A. Smith recognizes Anthony Davis is one of the best players in the NBA and says Boston should be willing to trade Al Horford and Jayson Tatum for him.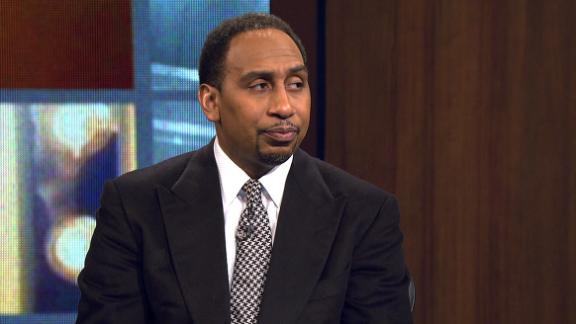 Tensions build into brawl in Orlando.
Arron Afflalo and Nemanja Bjelica get physical in the second quarter, ultimately leading to a fight that gets both players ejected.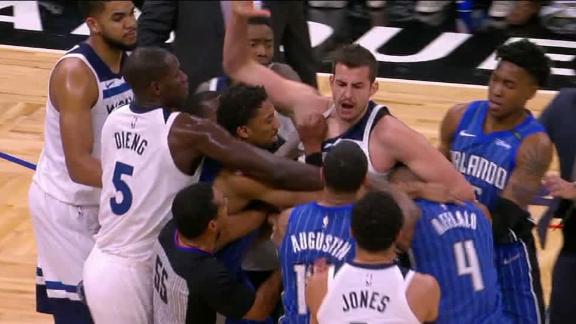 Rockets
NBA
Woj: NBA 'not laughing' about Rockets-Clippers incident.
Adrian Wojnarowski joins SVP to talk about how the NBA should handle all the fights that keep occurring.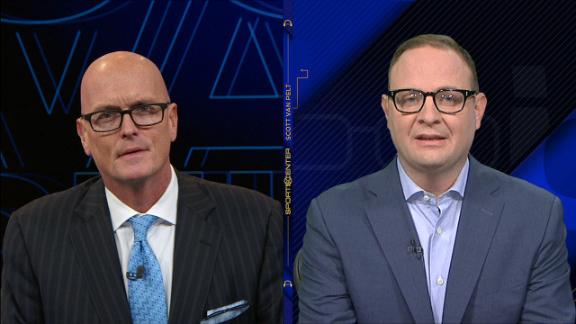 European Soccer
Wednesday's matches
Customize ESPN
On This Date: Jan. 17, 1988
AP photo/Mark Duncan

After the Browns staged a furious second-half comeback, the Broncos stripped Earnest Byner of the ball at the 3-yard line with just over a minute left, all but ending Cleveland's hopes for an AFC title.
Kevin Jairaj-USA TODAY Sports

This week's highlights include Dirk Nowitzki leading the way while barely moving, Victor Oladipo's explosive play, garbage-time controversies and more
Combatting sexual violence
Deanne Fitzmaurice for ESPN

College football and anti-sexual assault activism are often pitted against each other. At the nexus is Brenda Tracy, harnessing the machine that almost broke her for redemption and change. And it's working.
College football Power Rankings
Photo by Jamie Squire/Getty Images

The 2017 season is in the books. After a rousing postseason and College Football Playoff with multiple OT thrillers, the Crimson Tide find themselves right back on top.