Cavs bounce back with resounding victory
LeBron drops lefty dime to Thompson
LeBron James finds Tristan Thompson for the easy dunk with a slick pass as he's falling.
LeBron throws down reverse windmill
LeBron James cuts backdoor and throws down a reverse windmill dunk on a feed from Kevin Love.
LeBron takes flight off Love's great pass
LeBron James cuts to the rim and Kevin Love sends him the ball, then James throws down a windmill dunk with authority.
Smith invades Thompson's interview
Tristan Thompson explains what went right for the Cavaliers in Game 3 before JR Smith startles him during his response.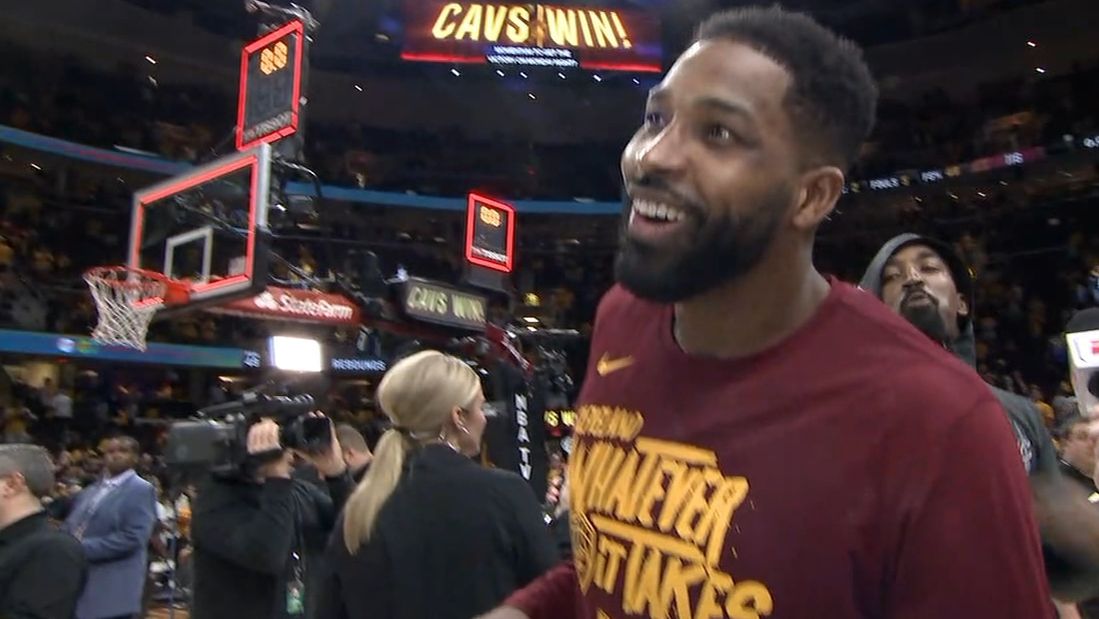 LeBron attributes win to defensive energy
LeBron James talks about his responsibility for the Cavs and the defensive presence that wasn't there in the first two games of the series.
Cavs get 3's to fall in Game 3
JR Smith and Kyle Korver were on fire from 3-point land, taking some offensive pressure off of LeBron James against the Celtics.
Celtics' postseason road issues continue
Following a Game 3 blowout in Cleveland, the Celtics fall to 1-5 on the road this postseason and are left facing questions in their title quest.
LeBron tosses left-handed gem while falling
LeBron James draws a double team and manages to thread a beautiful lefty feed to Tristan Thompson who dunks it down.
Love jokes about his pass to LeBron
Kevin Love says his bounce pass to LeBron James won't be a career highlight for The King but maybe for himself.
LeBron brings the energy in Game 3
LeBron James scores 27 points, but gets his teammates involved and plays stifling defense in the Cavaliers' Game 3 win.
LeBron on difficult passes: 'Don't try it at home'
LeBron James details his top passes from Game 3 and says he thinks his "passing is right up there with every other aspect" of his game.
Stephen A.: Cavs showed more urgency in Game 3
Stephen A. Smith is impressed by the Cavaliers' defense and believes the Celtics showed their youth in the big loss.
Stevens praises LeBron's passing ability
Brad Stevens acknowledges LeBron James' stellar passing and says the Celtics have to do a better job with defensive help and coverages.
Cavs dominate Celtics in Game 3
All five Cavalier starters score in double digits, with LeBron James dropping 27 points and 12 assists to win 116-86.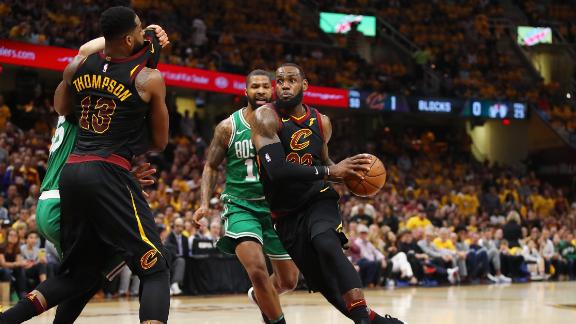 Stevens: Celtics 'clearly not' harder playing team in Game 3
Brad Stevens credits the Cavs for their defensive intensity in Game 3 of the Eastern Conference finals.
Burke: Celtics overwhelmed by Cavs' force
Doris Burke tells Scott Van Pelt that the Cavaliers' offense is "sustainable" when more than just LeBron James is putting up points.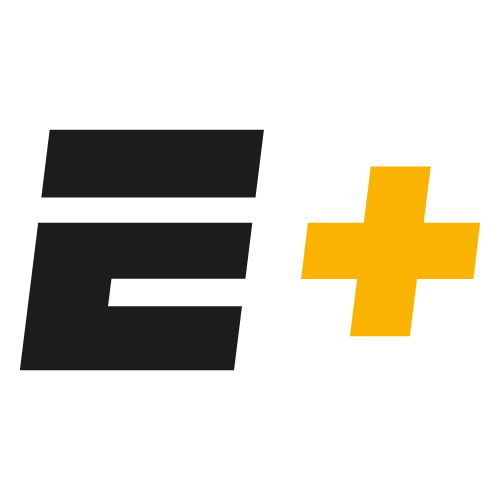 Sunday's Featured E+ Games
Callahan's goal has Lightning a win away from Stanley Cup Final
In the first minute of the second period, Anton Stralman makes a move to the net and the puck goes off of Ryan Callahan for a goal.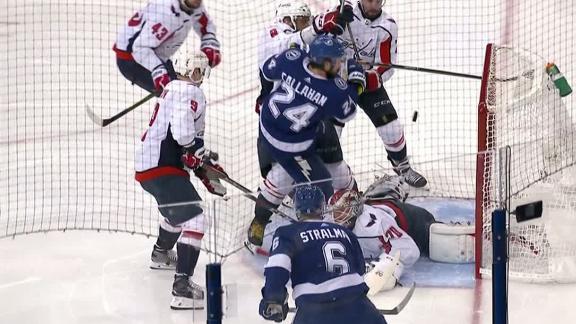 Lightning score 19 seconds into Game 5
Cedric Paquette gets the puck from Ryan Callahan and lights the lamp early for the Lightning.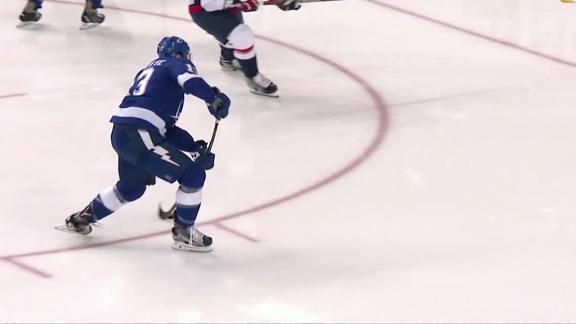 Trout connects for 14th homer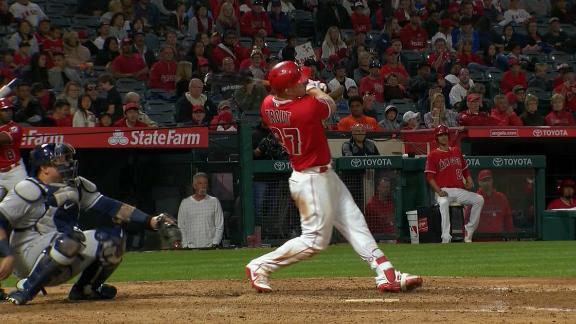 Benches clear in tense Cubs-Reds stare-down
After striking out, the Cubs' Javier Baez takes exception to Amir Garrett staring him down, leading to both teams exchanging words and some shoves.
Kemp flies head first for snag
Tony Kemp speeds forward to make an outstanding catch to end the Indians' third inning.
Hicks hits his second inside-the-park homer of season
Aaron Hicks hits one off the top of the wall in right field and darts around the bases for an inside-the-park home run.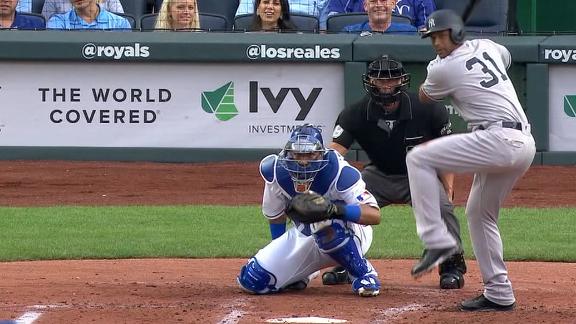 Scherzer fans 13 in 7 innings of work
Max Scherzer strikes out 13 batters in a 7-inning effort against the Dodgers.
Conte: I can't change, I'm a serial winner
Antonio Conte declares himself a "serial winner" after Chelsea's FA Cup win, and fires a message to the club's hierarchy regarding his future.
Mourinho: I prefer to lose with positive feelings
Jose Mourinho admits he's sad to finish the season without silverware, but feels his team were the best team in the FA Cup.
Chelsea raise eighth FA Cup in club history
Club captain Gary Cahill and the rest of the Chelsea squad celebrate the Blues' eighth FA Cup title, which ties Tottenham for third-most all-time.
Customize ESPN
On This Date: May 20, 1994
On May 20, 1994, Scottie Pippen throws down a jam over Patrick Ewing and steps over him after the play. He also has some words for Spike Lee.
Lionel Messi is the quietest superstar
Erik Madigan Heck for ESPN

Lionel Messi only seems like the least interesting man in the world. Listen closely and his silence speaks louder than most athletes' shouts.
Brian Rothmuller/Icon Sportswire

A quarter of the way through the MLB schedule, the all-world Angels outfielder is on a run for the ages.
Casey Sapio/USA TODAY Sports

The Suns have won the NBA draft lottery. Who will they take, and where will the rest of the top prospects land?
A Humboldt survivor's recovery, future
Emily Kaplan

Kaleb Dahlgren, who is still recovering from his own devastating injuries, hopes to honor his fallen teammates by returning to the ice.