Rubio, Jazz take 2-1 lead with authority.
Rubio, Jazz take 2-1 lead with authority.
Jazz take series lead behind Rubio's triple-double.
Rubio beats the buzzer with runner from deep.
Rubio says energy from the fans was 'amazing.'
Russ on Rubio: 'I'm going to shut that s--- off next game.'
Jazz turn defense to offense, John Stockton applauds.
Mitchell knocks down pull up 3-pointer.
Gobert rocks the rim with dunk.
Mitchell's block on Russ gets crowd hyped.
Rubio feeds Gobert for big dunk.
Rubio dazzles with 19 points and 6 assists in first half.
Crowd erupts after Rubio's 3-pointer.
Mitchell pulls off nasty crossover.
Manaea pitches first no-hitter against Boston in 25 years.
Manaea completes first no-no of season.
Manaea induces groundout from Ramirez to complete no-no.
Manaea gets doused by teammates after no-no.
Manaea thought his no-hitter was done early.
Manaea fans 10 in no-hitter.
Manaea's no-no continues after Benintendi is ruled out.
Semien goes yard off Sale.
76ers win chippy Game 4 battle against Heat.
Davis puts Pelicans on his back in sweep of Blazers.
Anthony Davis' big night of 47 points fuels the Pelicans past the Blazers and into the second round of the playoffs.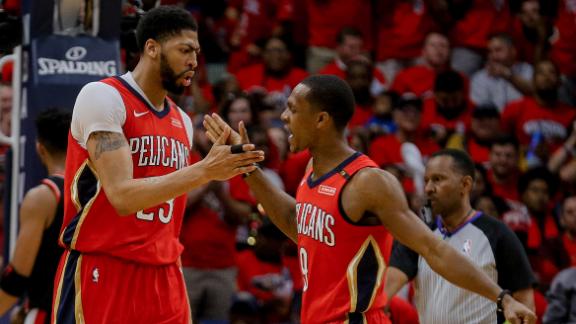 Backstrom's OT deflection gives Caps series lead.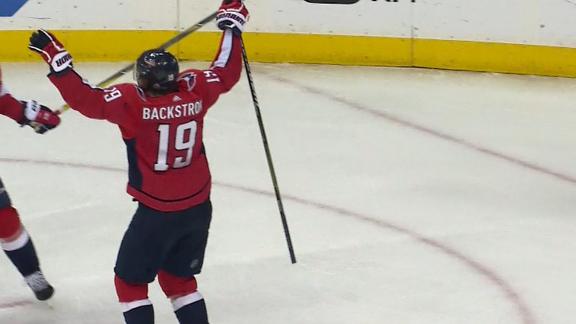 Kucherov scores from the point as Lightning advance.
Cory Schneider gets screened in front and can't locate Nikita Kucherov's shot for a goal in Tampa Bay's 3-1 win to take the series 4-1 from New Jersey.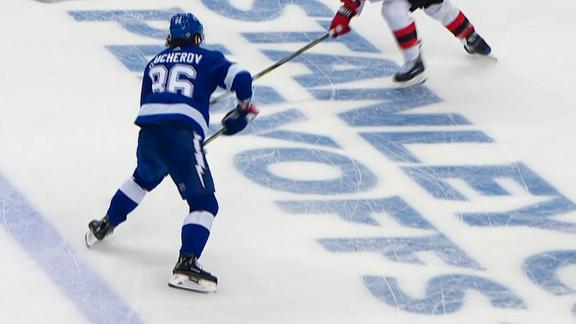 Brown bats puck out of the air for Leafs' first goal.
Auston Matthews' wraparound attempt stays in the air and is whacked into the net by Connor Brown to open the scoring for Toronto.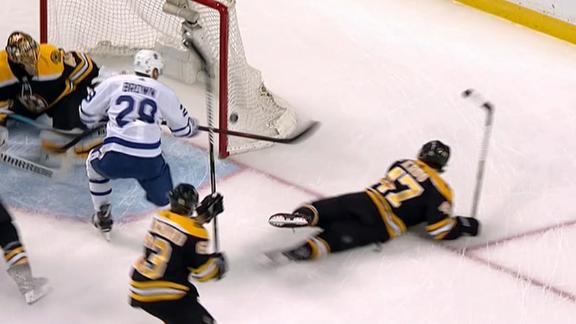 Amir Khan makes dramatic return to the ring.
Customize ESPN
Inside the Sixers' success
Mitchell Leff/Getty Images

Two years ago, the Philadelphia 76ers won 10 games. Now they're a 52-win 3-seed, with two possible future MVPs, each under the age of 24. This is the inside story of the talk therapy that helped make it all happen.
Alabama's Locksley coping with tragedy
Mark J. Rebilas/USA TODAY Sports

When Mike Locksley spoke to his son Meiko after Alabama's season-opening win, he never thought that would be their final conversation.
Joe Hermitt/PennLive.com via AP

The NFL draft's top RB was a superstar long before Penn State in a tiny town still big enough to turn out a crowd almost double its size to honor him.
ESPN Illustration

A generation ago, Boston was the hard-luck sports city and Washington was the successful one. Now, the shoes, spikes and skates are on the other foot.