Texans
NFL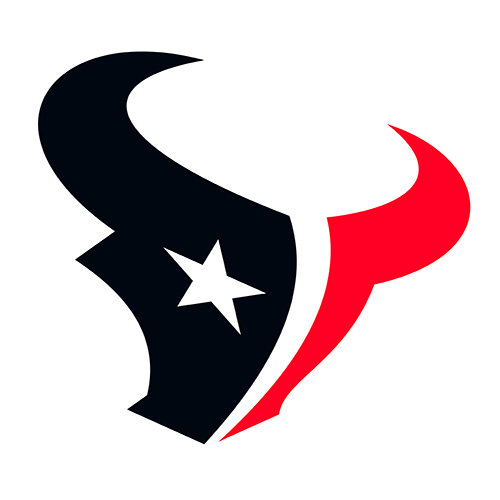 Texans
NFL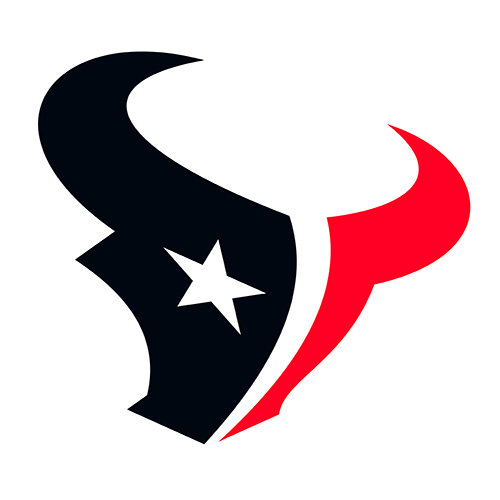 Texans
NFL
Savage returns to game after massive hit on sack.
Tom Savage appears to be shaken up after taking a hard hit in the end zone. After going through concussion protocol, he returns for a series, but is later replaced by T.J. Yates.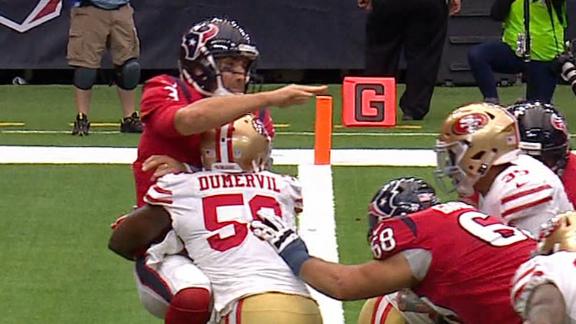 NFL
Giants
NFL
Eli appreciates crowd support in return.
Eli Manning returned to the starting role against Dallas on Sunday. The Giants quarterback said he appreciated the support despite falling short against the Cowboys.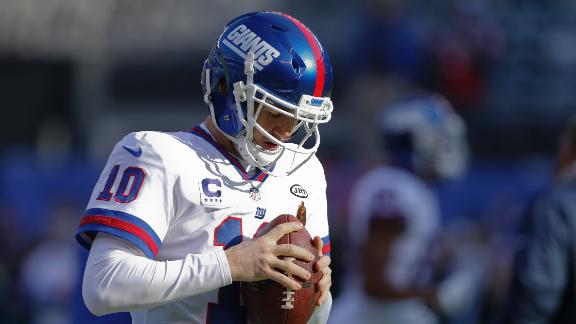 Man City tops United.
Man City capitalized on two errors from rivals Man United to earn an away win and move 11 points clear in the Premier League.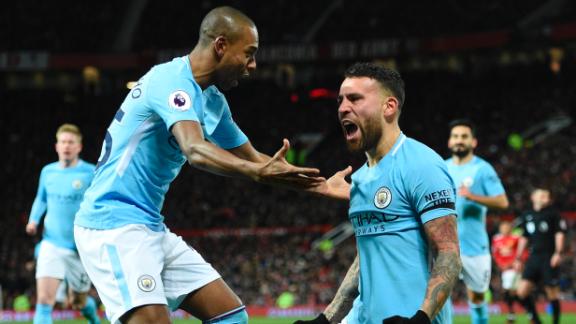 Steelers
NFL
Steelers honoring Shazier in warm-ups.
ESPN analyst Jim Trotter describes how the Steelers are keeping teammate Ryan Shazier in their thoughts ahead of Sunday night's matchup against the Ravens.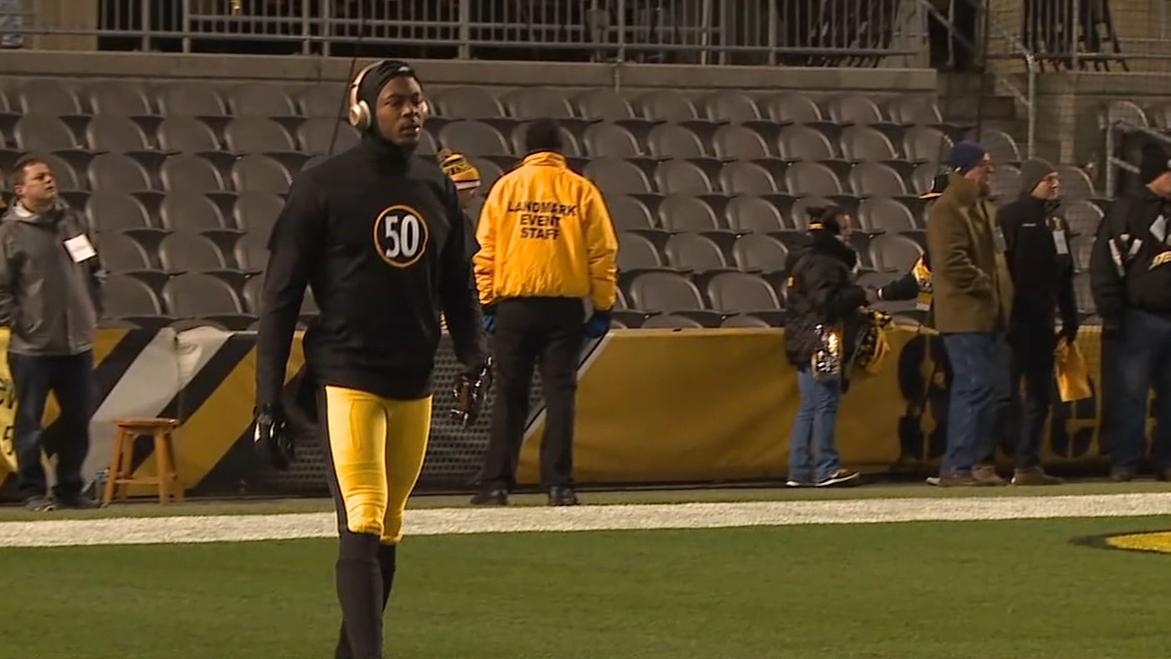 Oklahoma
NCAAF
Oklahoma
NCAAF
Heisman honor hasn't set in for Mayfield yet.
The Oklahoma QB shares what has changed since being awarded the 2017 Heisman Trophy.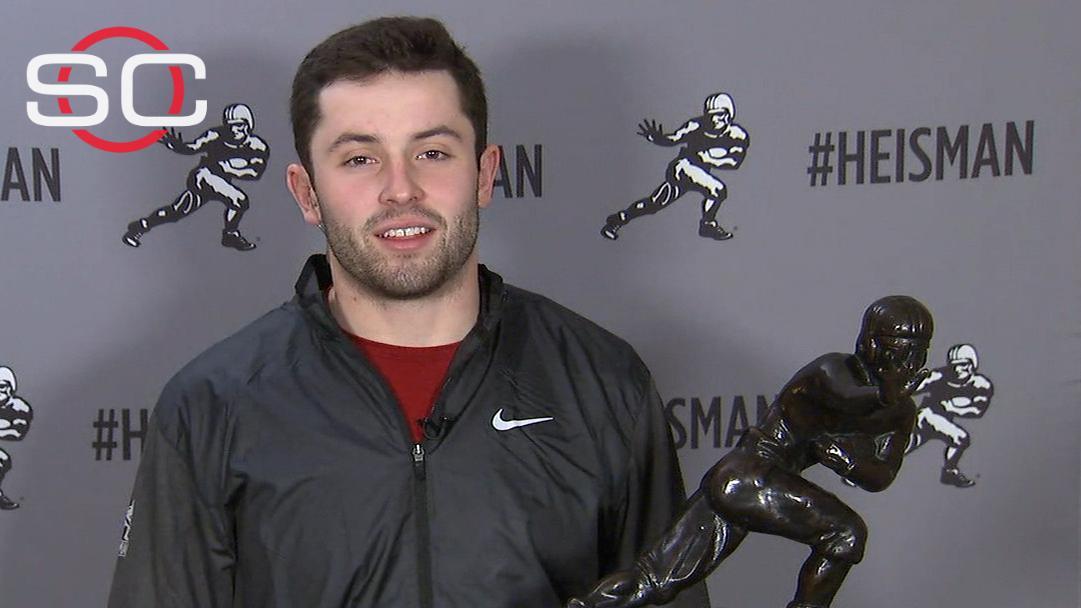 Yankees
MLB
Yankees
MLB
Stanton-Judge will be modern-day Mantle-Maris.
With Giancarlo Stanton on the verge of becoming a Yankee, he will join an already stacked lineup that includes Aaron Judge, which should cause problems for opposing pitchers.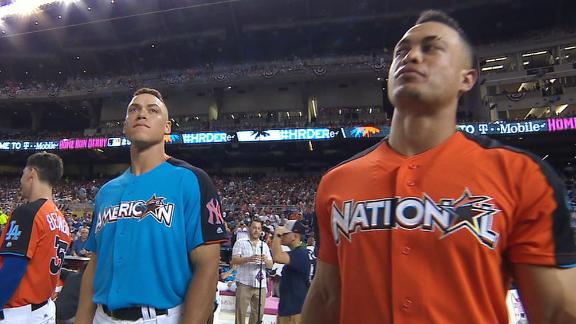 Angels
MLB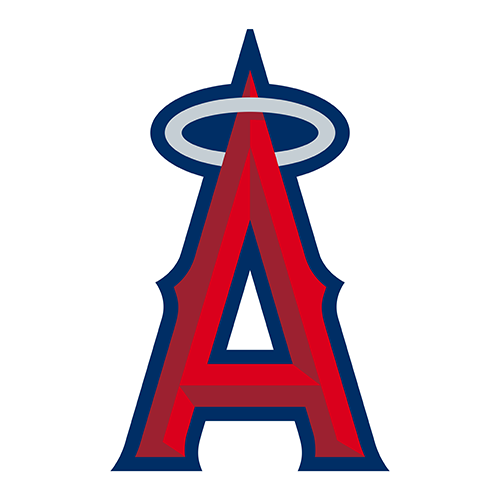 Angels
MLB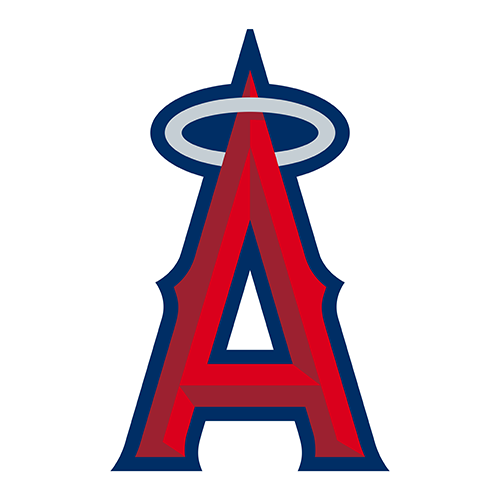 Angels
MLB
Ohtani: I'm nowhere near Babe Ruth.
New Angel Shohei Ohtani says he's "honored to be compared to Babe Ruth," but doesn't think he's at the Hall of Famer's level.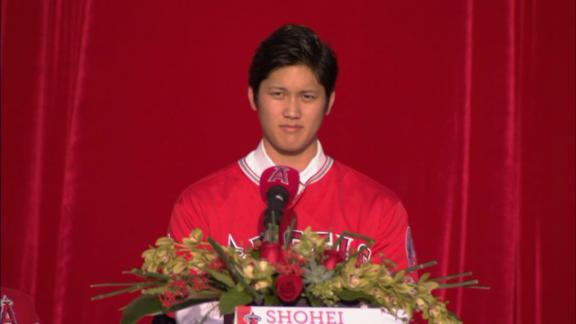 Customize ESPN
On This Date: Dec. 10, 2016
Louisville QB Lamar Jackson wins the 2016 Heisman Trophy, becoming the youngest winner of the award.
The education of Luke Walton
Andrew D. Bernstein/NBAE via Getty Images

A pinch of Bill Walton. A dash of Phil Jackson. A splash of Steve Kerr. Mix it all up, and you have the recipe for Luke Walton, NBA coach. But will the final product be enough to bring a title back to Los Angeles?
What could trip up NFL contenders
Peter Aiken/Getty Images

The pass rush in Kansas City. A weak link along the offensive line in Philadelphia. Run defense for New England and Atlanta. The NFL's best teams all have at least one hole heading into the postseason.
Ball family-UCLA relationship
Gary A. Vasquez/USA TODAY Sports

The Ball family and UCLA weren't built for the long haul. This was supposed to be a three-season relationship, a Lonzo-LiAngelo-LaMelo succession of one-and-done, with LaVar shouting the entire time. But now, it is over.