Cavaliers
NBA
How does trade for IT4 affect LeBron's future?
Adrian Wojnarowski weighs in on how Isaiah Thomas' presence in Cleveland will impact LeBron James' decision to stay or leave.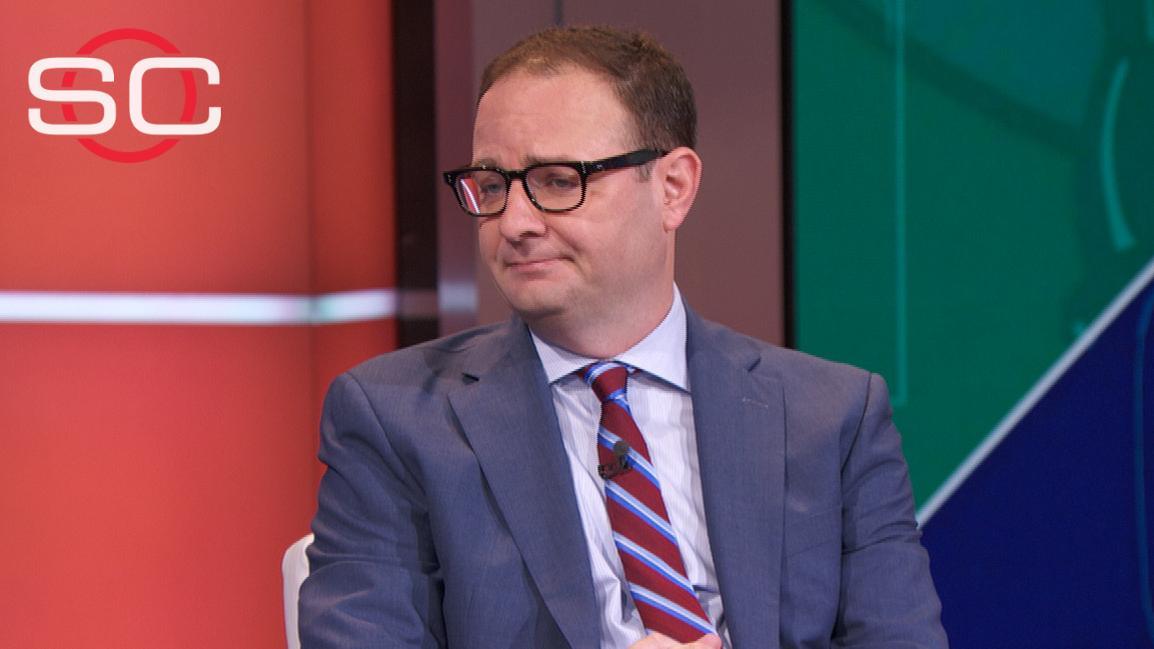 Kyrie and IT4 match up evenly.
There isn't much to differentiate the newly swapped stars by the numbers, but their true test remains defeating the Warriors.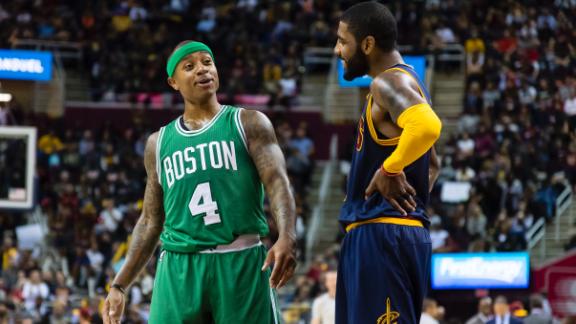 McGregor: 'Any town I touch down on is mine.'
Conor McGregor explains why he is enjoying every moment leading up to Saturday's bout and how he feels about the fan reaction he is getting.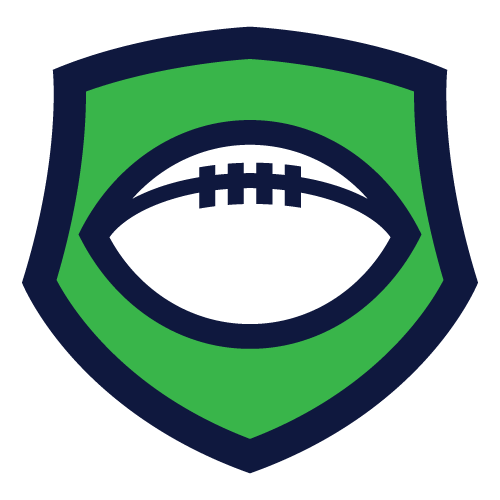 Fantasy Football
Schefter says to avoid drafting Julio Jones in first 5 picks.
Adam Schefter is leery of drafting Julio Jones with a top-five pick because of his history with foot injuries and the Falcons having a new offensive coordinator this year.
Angels
MLB
Angels
MLB
Angels
MLB
Trout does it all.
The Angels star has compiled unprecedented statistics across the board since becoming a major league player.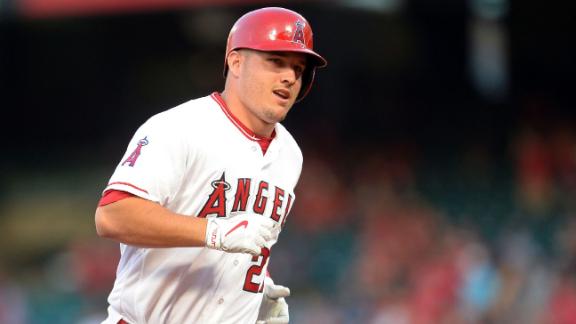 Bengals
NFL
Golic rips NFL, NFLPA in epic rant.
Mike Golic wants to see action instead of "tough talk" between both parties after NFLPA president Eric Winston said he doesn't care if the NFL dies out in 20 years.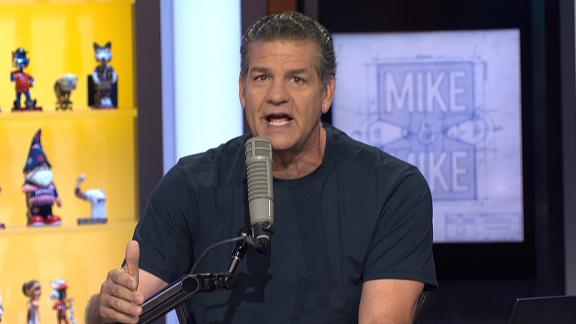 Little League World Series
Little League World Series
Little Leaguer hits bat flip-worthy homer.
Mexico's Samuel Juarez crushes a two-run home run to center field, giving Mexico an early 4-0 lead over Venezuela.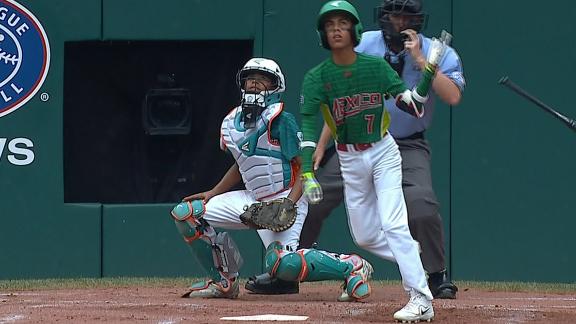 Lions
NFL
Lions
NFL
Lions
NFL
Lions 'don't have a choice' with Stafford contract.
The NFL Live crew weighs in on why the Lions should end the uncertainty and sign Matthew Stafford to a massive new deal.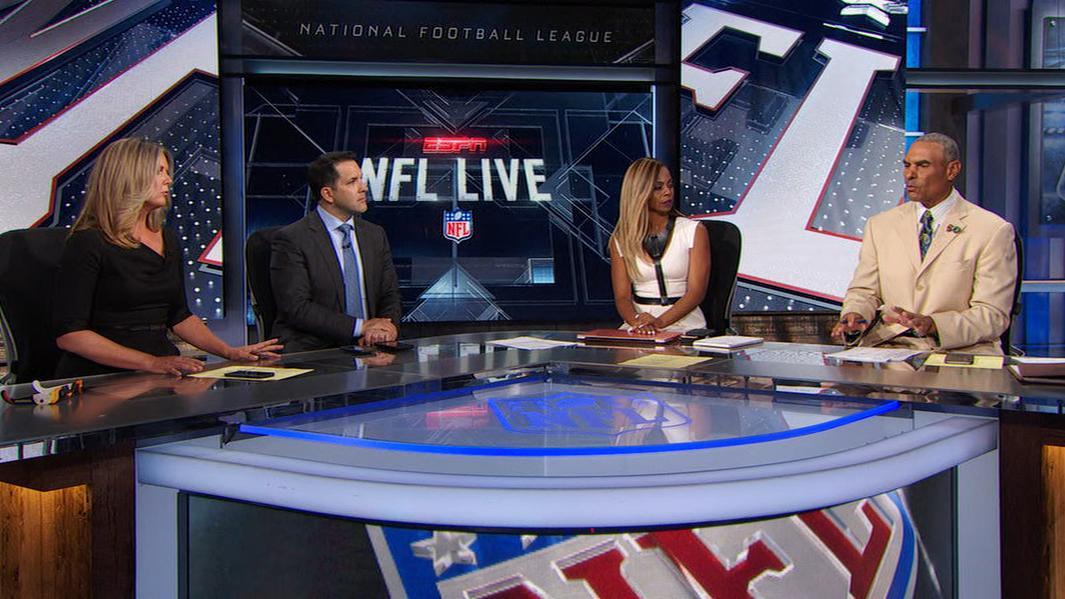 Baylor
College football
Baylor
College football
FSU-Alabama set for epic opening-week clash.
No. 3 Florida State and No. 1 Alabama will put each other to the test with a star-studded matchup on Sept. 2 at 8 p.m. ET on ABC.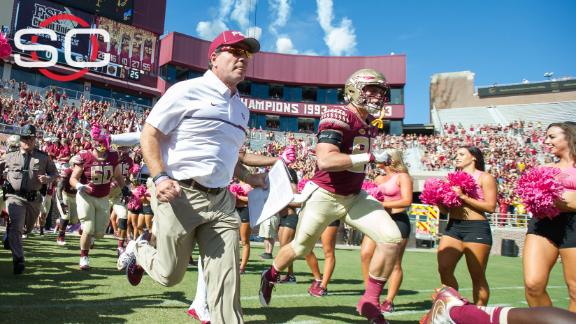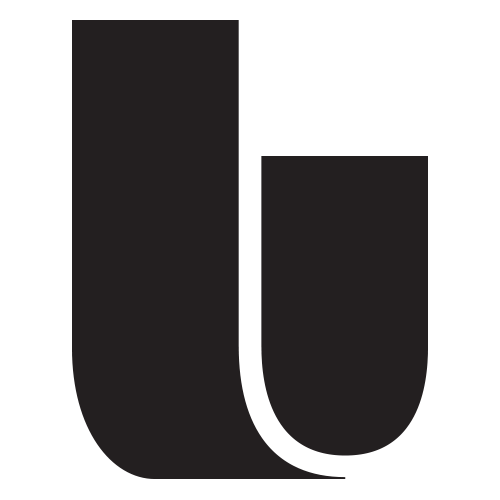 The Undefeated
Customize ESPN
On This Date: Aug. 23, 1978
Mark Sagliocco/FilmMagic

On the Mamba's birthday, check out his wit, wisdom and words throughout the years.
152 seconds of baseball chaos
Todd Detwiler

For 2 minutes, 32 seconds of pure chaos, a high school state championship game in Rhode Island entered a parallel universe -- and unleashed the longest hardball stalemate of all time.
Dwight Howard's new start
Thomas B. Shea/USA TODAY Sports

The Charlotte Hornets have high hopes for the once-dominant big man, who is now on his fifth team in seven years.
ESPN

It's the must-read column of the fantasy football preseason, highlighting Matthew Berry's most undervalued and overvalued players in drafts.