Barcelona
Soccer
Michigan
College Football
The Freeze makes another fan fall to the dirt.
The Braves' bullpen loves watching The Freeze race a fan, especially when that fan takes a tumble when passed by The Freeze.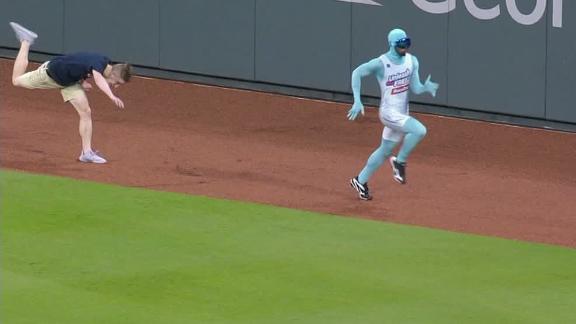 BELLATOR NYC
SATURDAY, JUNE 24TH
Lynx
WNBA
Louisville
Men's college hoops
REDEF + ESPN
Customize ESPN
On This Date: June 22, 1981
On the 36th anniversary, take a look back at John McEnroe's most famous on-court meltdown.
ESPN

Let your voice be heard and then tune in to the 2017 ESPY Awards on July 12 on ABC!
Adam Hunger/USA TODAY Sports

The Jets are shedding established veterans -- and money -- and appear to be aiming for the No. 1 overall pick in 2018. Is it the right move? Even without a lottery in the NFL, tanking isn't so easy.