Spieth drains 35-foot birdie.
Jordan Spieth drops to an impressive 9-under par at the Travelers Championship by sinking a long putt.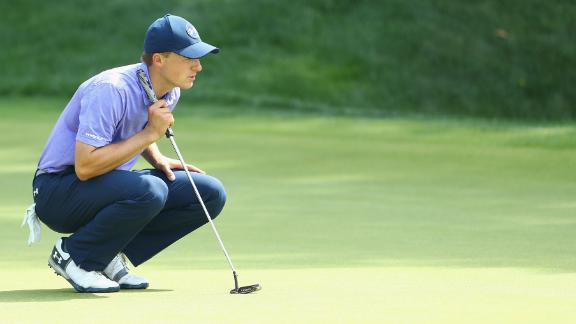 Barcelona
Soccer
Royals
MLB
REDEF + ESPN
Customize ESPN
On This Date: June 23, 1996
On June 23, 1996, after WWE superstar Stone Cold Steve Austin defeated Jake "The Snake" Roberts to win King of the Ring tournament, Austin gave the WWE universe the infamous speech that put Austin 3:16 on the map.
ESPN

Let your voice be heard and then tune in to the 2017 ESPY Awards on July 12 on ABC!
Luiz Maximiano for ESPN

When MLB's international signing period opens July 2, Eric Pardinho is poised to collect an eye-popping seven-figure payday. Can the 16-year-old pitcher live up to his father's sales pitch?
Adam Hunger/USA TODAY Sports

The Jets are shedding established veterans -- and money -- and appear to be aiming for the No. 1 overall pick in 2018. Is it the right move? Even without a lottery in the NFL, tanking isn't so easy.