United States
Soccer
United States
Soccer
United States
Soccer
United States continues 'lackluster' performance in win.
Taylor Twellman says the U.S. has not performed well enough to be the Gold Cup favorite.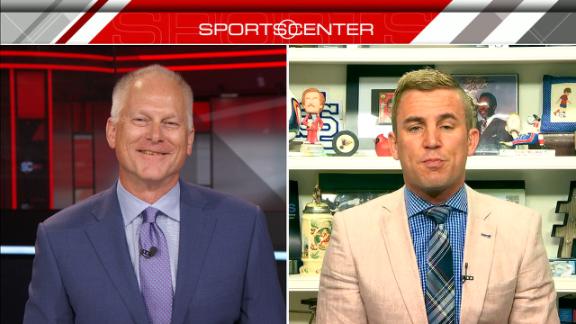 Marlins
MLB
Stanton's record-setting homer stretch.
Giancarlo Stanton has already hit more July home runs (nine) than any player in Marlins history, and he's showing no signs of slowing down.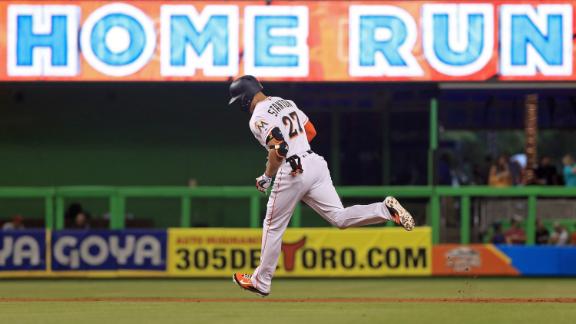 Cubs
MLB
Cubs
MLB
Simpson's life in prison.
Lovelock Correctional Center insiders say Simpson's life inside the institution is not nearly as bad as people might think.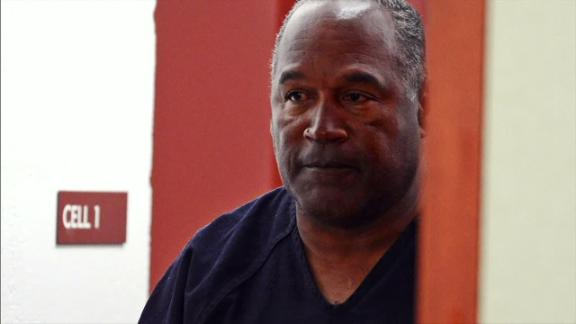 Angels
MLB
Mike Trout feasts on Joe Blanton's fastball for 18th homer.
Trout leads the majors in fewest at-bats per home run at 10.1 this season.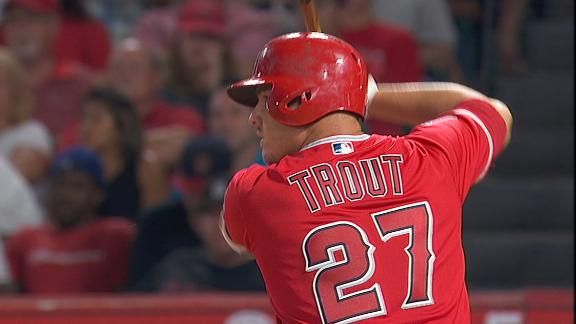 Rockies
MLB
Arenado has a monster game.
Nolan Arenado goes deep three times and records five hits overall, knocking in seven runs in Colorado's win over San Diego.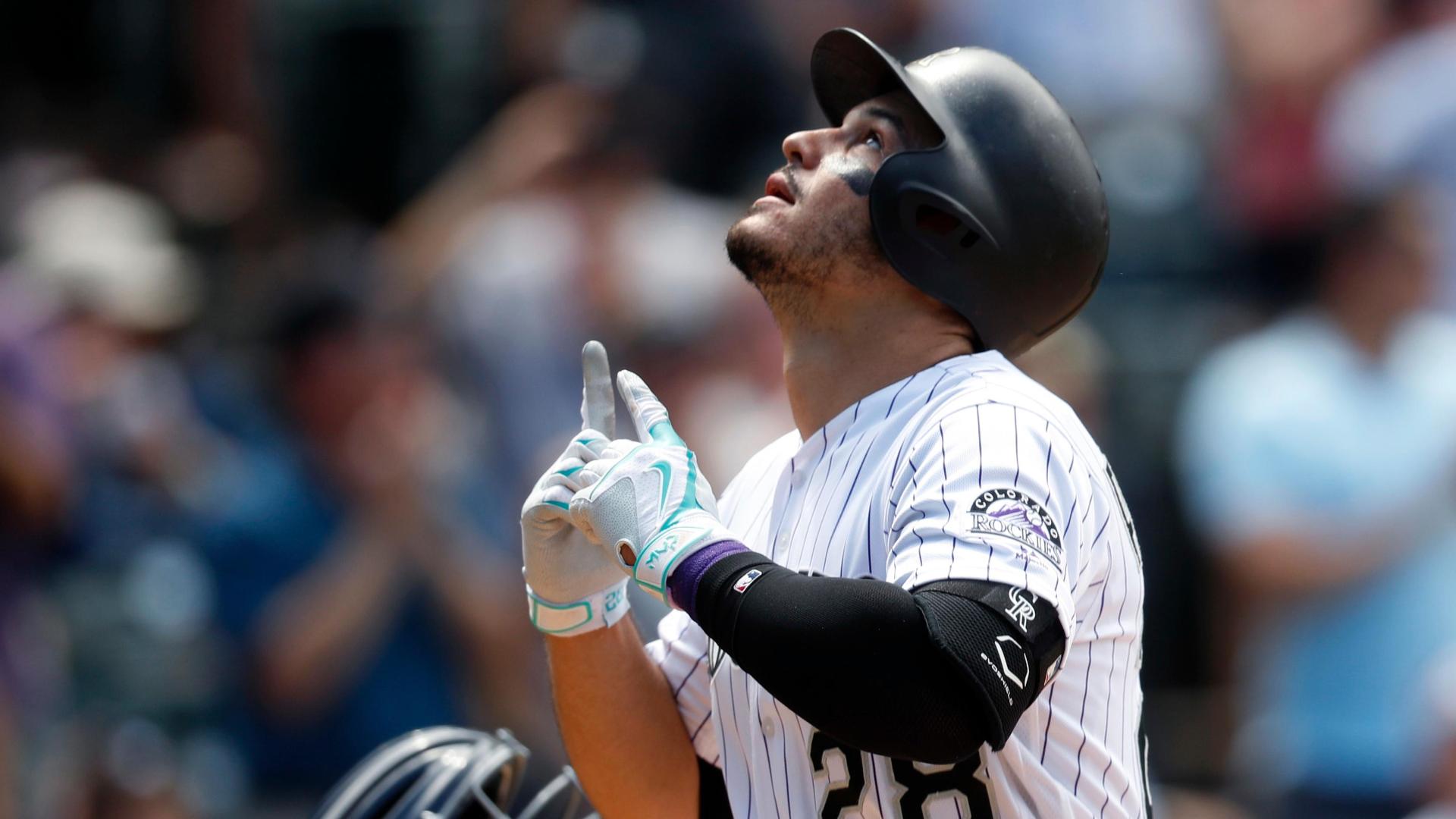 MLB
Marquinhos delivers PGS win on penalty kicks.
Marquinhos nets the game's opening goal and the decisive penalty kick as PSG secures a 5-3 penalty shootout victory over Roma in the International Champions Cup.
Soccer
Trail Blazers
NBA
McCollum: Portland would contend in West with Carmelo.
Damian Lillard and CJ McCollum talk about the potential of Carmelo Anthony joining the Blazers, and McCollum predicts Melo's addition would make them a force in the Western Conference.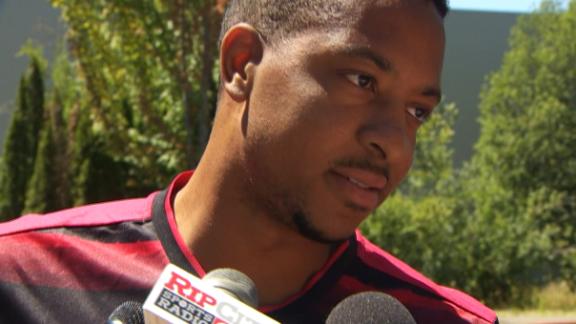 Lakers
NBA
Pelinka setting stage for LeBron in L.A.
Adrian Wojnarowski shares how Lakers GM Rob Pelinka is recruiting LeBron James' camp to the Lakers, and reveals a failed trade between the Bulls and L.A. for Dwyane Wade.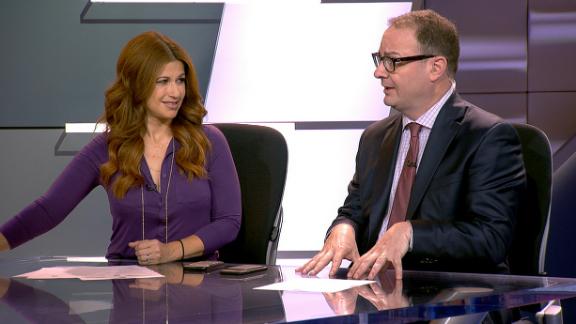 Saints
NFL
Cowboys
NFL
WSOP Final Table
9 p.m. ET on ESPN2
World Series of Poker final table is set.
Get to know each of the players left standing in the tournament.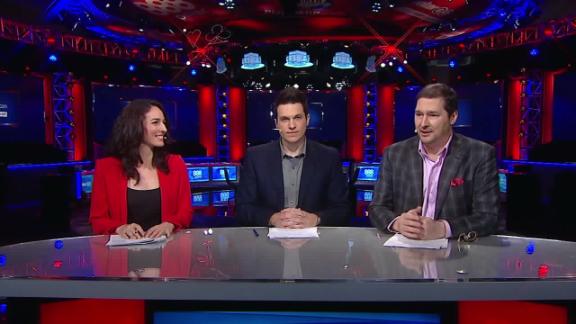 My Wish
MLB
My Wish
MLB
Dodgers
MLB
Ziggy lives out baseball dream.
Monarrez has not let spinal muscular atrophy dampen his love for baseball.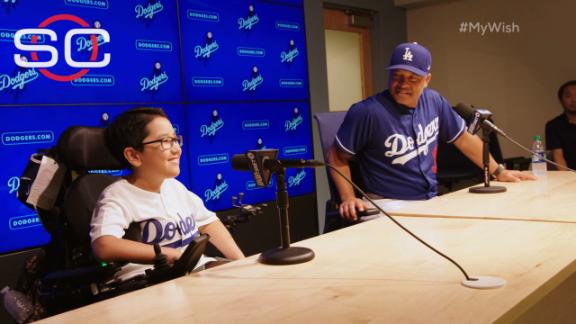 Celtics
NBA
Arsenal tops Bayern Munich on penalty kicks.
After an exciting match, it came down to a penalty shootout, where the Gunners prevailed.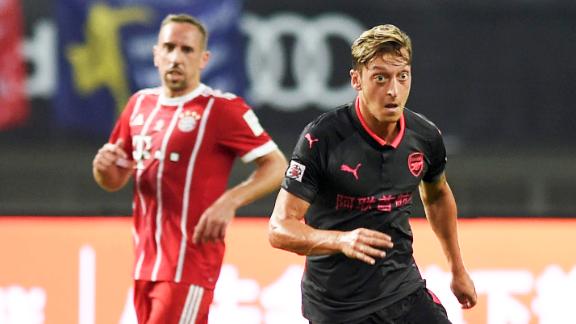 Redef + ESPN
Customize ESPN
On This Date: July 20, 1976
AP Photo

Only 10,134 spectators -- 21 percent capacity -- were in County Stadium that day to witness the designated hitter's 755th and final home run, a record that stood for 31 years.
From left: David Richards/AP Images; Matthew Pearce/Icon Sportswire; Mark J. Rebilas/USA Today Sports

An All-Star panel of 10 NFL coaches and executives -- with 330 seasons of NFL experience and 20 Super Bowl rings between them -- set out to answer a simple question: Who are the 10 best quarterbacks since 1978?
Building the perfect CBB team
Kevin Jairaj-USA TODAY Sports

We're not talking All-America teams or the 10 best players. We are talking the best "team" from the first five on the floor to the subs off the bench. Plus, they need to be coached. So just imagine this: John Calipari and Rick Pitino on the same staff.
Dewey Nicks for ESPN

Your exclusive look at the stunning photos, revealing videos and unique stories of 23 athletes.