Reaves' deflection propels Vegas to Stanley Cup Final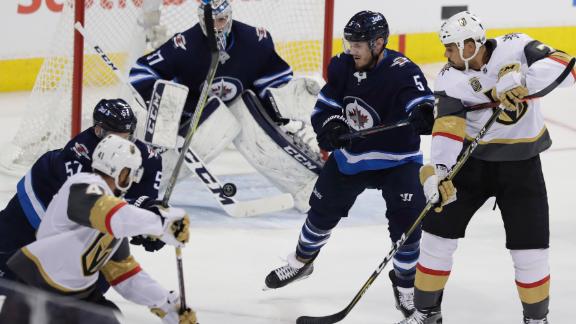 Belief in each other key to Vegas' Cup run
James Neal breaks down the Golden Knights' approach through the regular and postseason while adding there's "one more series" to win.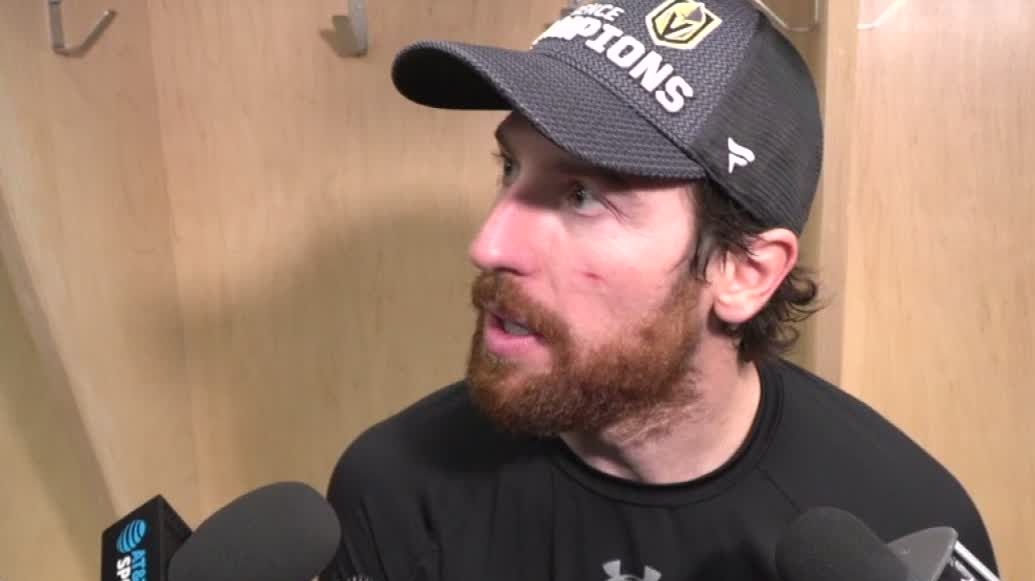 Vegas' Cup win would be greatest story in NHL history
Barry Melrose explains Marc-Andre Fleury's impact and how significant it would be if the expansion Golden Knights won the Stanley Cup.
Golden Knights close out Jets in 5, head to Cup Final
Ryan Reaves scores the go-ahead goal and Marc-Andre Fleury makes 31 saves as the Golden Knights beat the Jets 2-1 to win the West.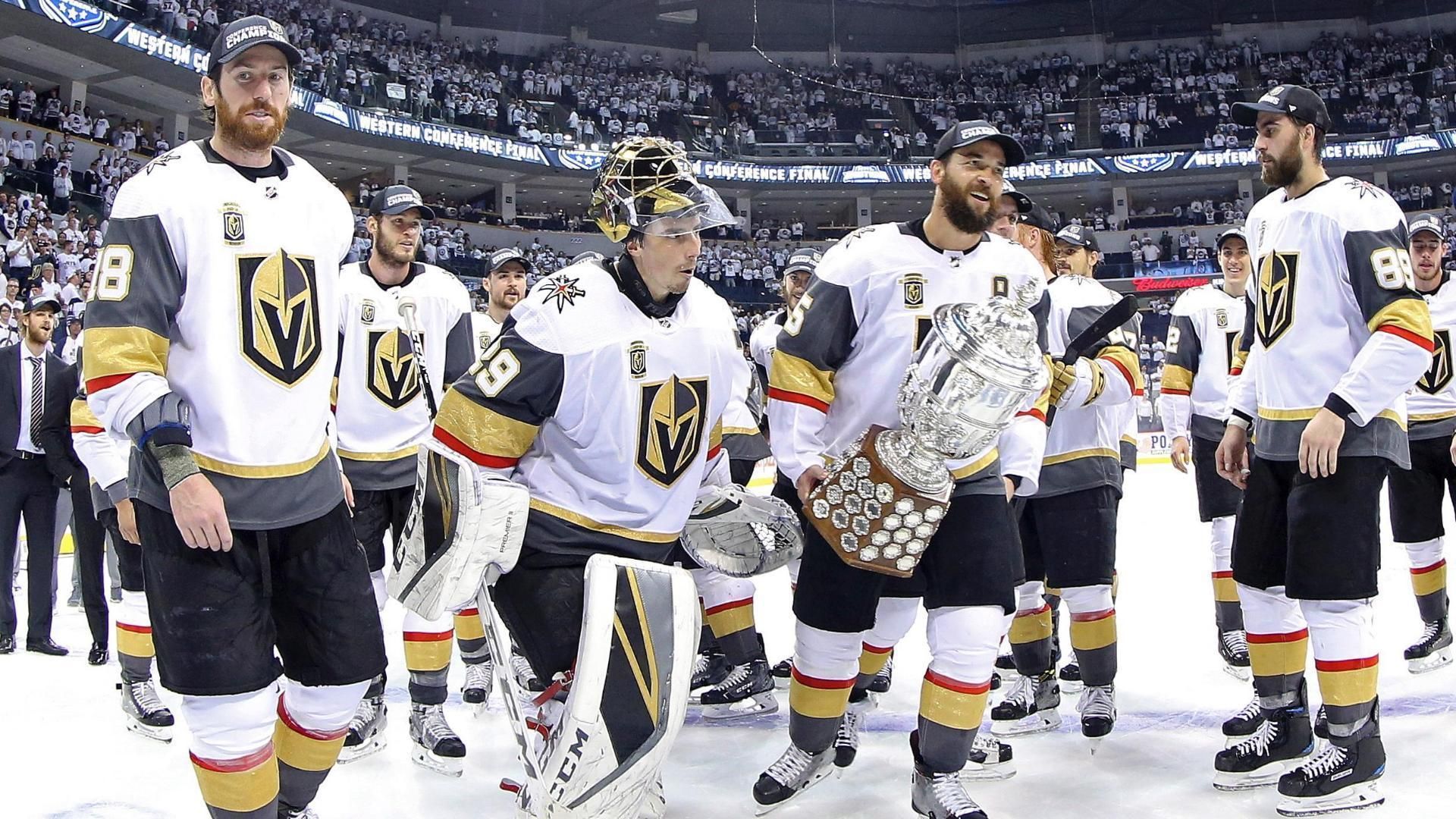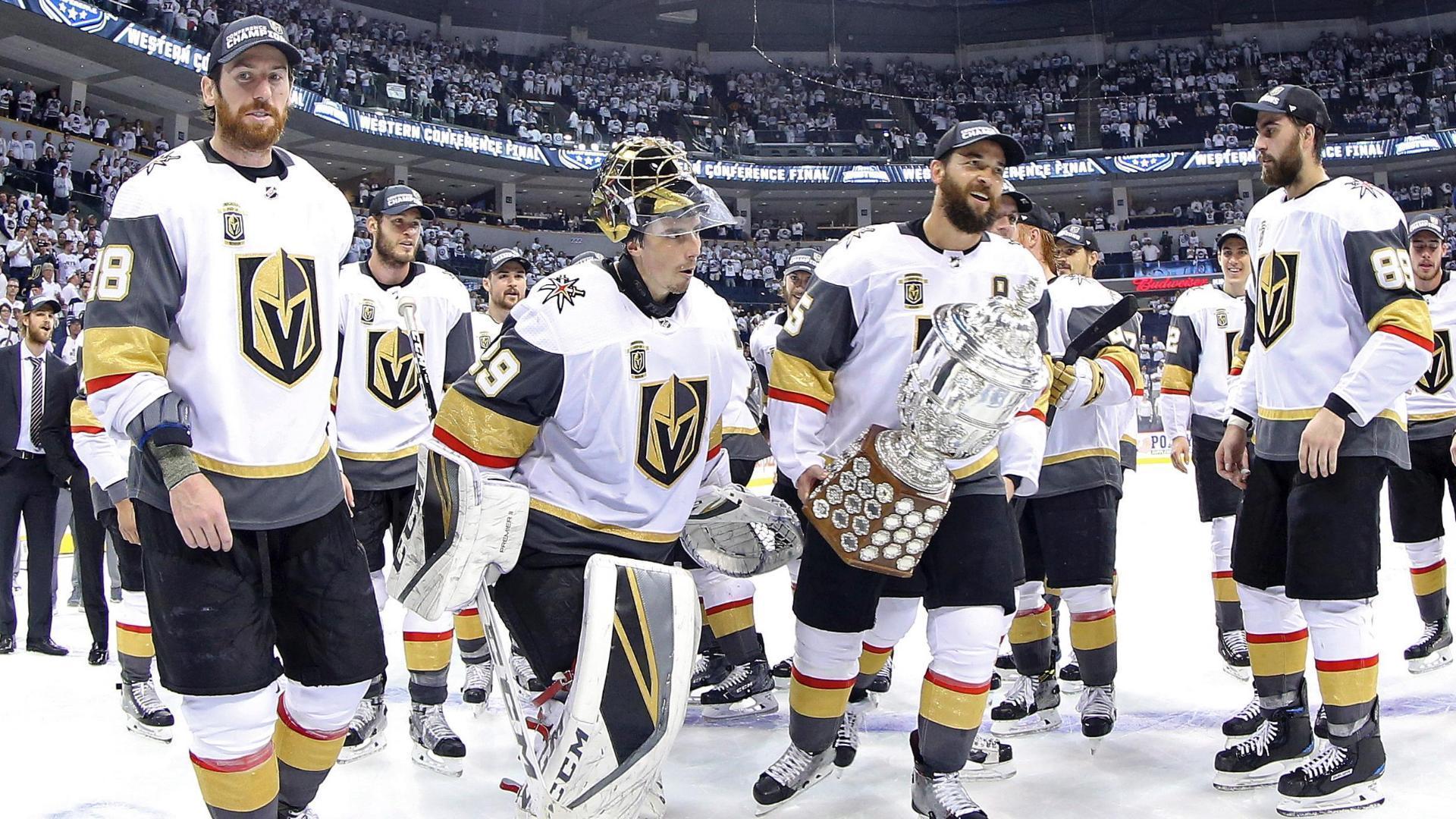 Golden Knights celebrate Stanley Cup Final berth
In their inaugural season, the Vegas Golden Knights beat the Winnipeg Jets in Game 5 to advance to the Stanley Cup Final.
Cleveland Indians vs. Houston Astros
Hicks throws two 105 mph pitches
Cardinals rookie pitcher Jordan Hicks becomes the first player in the past 10 seasons to throw multiple 105-mph pitches in the same game.
Ohtani shines on the mound with 9 K's
In his 7th career pitching appearance, Shohei Ohtani becomes the fastest Angels pitcher ever to record 50 strikeouts.
Swanson's walk-off single caps Braves' comeback
Dansby Swanson hits a two-run single with 2 outs in the ninth inning that caps a six-run rally as the Braves defeat the Marlins 10-9.
Mets' ball boy lays out for incredible grab
The ball boy for the Mets makes an impressive catch after Asdrubal Cabrera fouls one out along the third base line.
NBA Draft
United States
Soccer
Customize ESPN
On This Date: May 20, 1994
On May 20, 1994, Scottie Pippen throws down a jam over Patrick Ewing and steps over him after the play. He also has some words for Spike Lee.
Lionel Messi is the quietest superstar
Erik Madigan Heck for ESPN

Lionel Messi only seems like the least interesting man in the world. Listen closely and his silence speaks louder than most athletes' shouts.
Brian Rothmuller/Icon Sportswire

A quarter of the way through the MLB schedule, the all-world Angels outfielder is on a run for the ages.
Casey Sapio/USA TODAY Sports

The Suns have won the NBA draft lottery. Who will they take, and where will the rest of the top prospects land?
A Humboldt survivor's recovery, future
Emily Kaplan

Kaleb Dahlgren, who is still recovering from his own devastating injuries, hopes to honor his fallen teammates by returning to the ice.