Matchday 10: Belgium & Mexico impress, Kroos rescues Germany
Toni Kroos' goal in the dying moments gave Germany a lifeline, Romelu Lukaku powered Belgium and Mexico stayed perfect on matchday 10.
Mark Ogden's takeaways from Germany's stunning comeback
ESPN FC's Mark Ogden offers his instant analysis from outside Fisht Stadium in Sochi following Germany's last-gasp win over Sweden.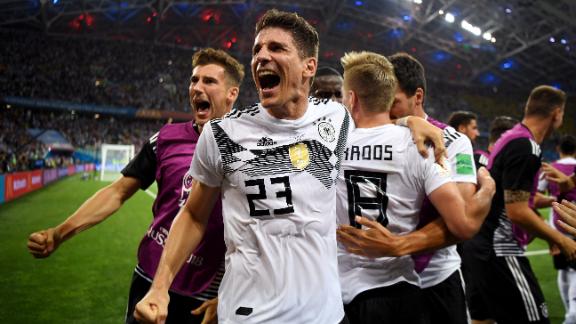 How high is Mexico's ceiling after South Korea win?
Stevie Nicol forecasts how far El Tri's work rate and quality can continue to take them in Russia.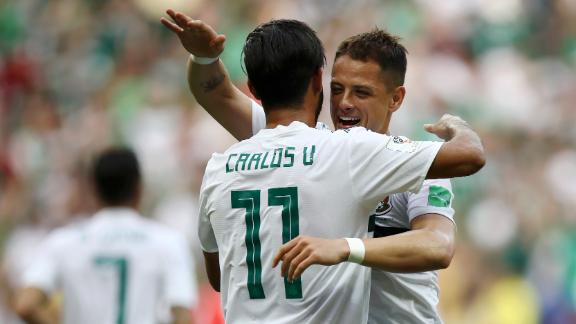 College World Series
Taylor's triple helps power Oregon State to 12-2 win, force elimination game
Zak Taylor finds the gap in right-center field to score two runs for Oregon State.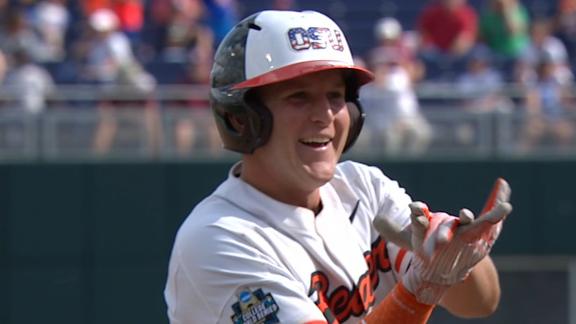 NHL Draft
LeBron's free agency moving title odds
ESPN's Doug Kezirian breaks down how LeBron James' free agency is affecting the NBA championship odds for the 2018-19 season.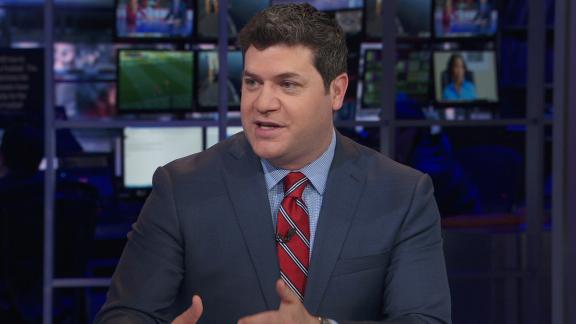 Customize ESPN
On This Date: June 23, 1996
On June 23, 1996, after WWE superstar Stone Cold Steve Austin defeated Jake "The Snake" Roberts to win King of the Ring tournament, Austin gave the WWE universe the infamous speech that put Austin 3:16 on the map.
Kohjiro Kinno / ESPN Images
College hoops: Way-Too-Early Top 25
John Hefti/USA TODAY Sports

Kentucky's late addition of Reid Travis forced us to adjust our 2018-19 rankings. There's no denying that the Stanford graduate transfer puts the Wildcats over the top.
Inside Max Scherzer's process
Erik.S Lesser/EPA

The Nats' ace swears he's normal. The evidence -- three Cy Youngs, 152 strikeouts in 2018 and a near obsession with minor tweaks -- proves otherwise.
LeBron James' next decision
Illustration by Brian Connick

LeBron James' decision on where to play next season could shake up the NBA. Where will the King find his throne? We look at the most likely options.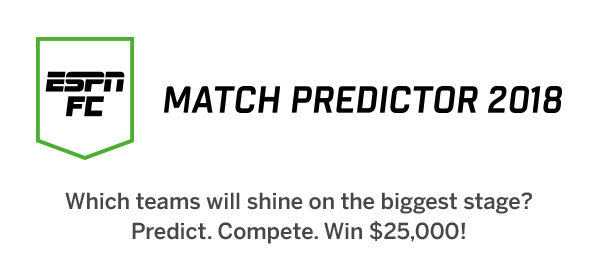 Sign up for FREE!